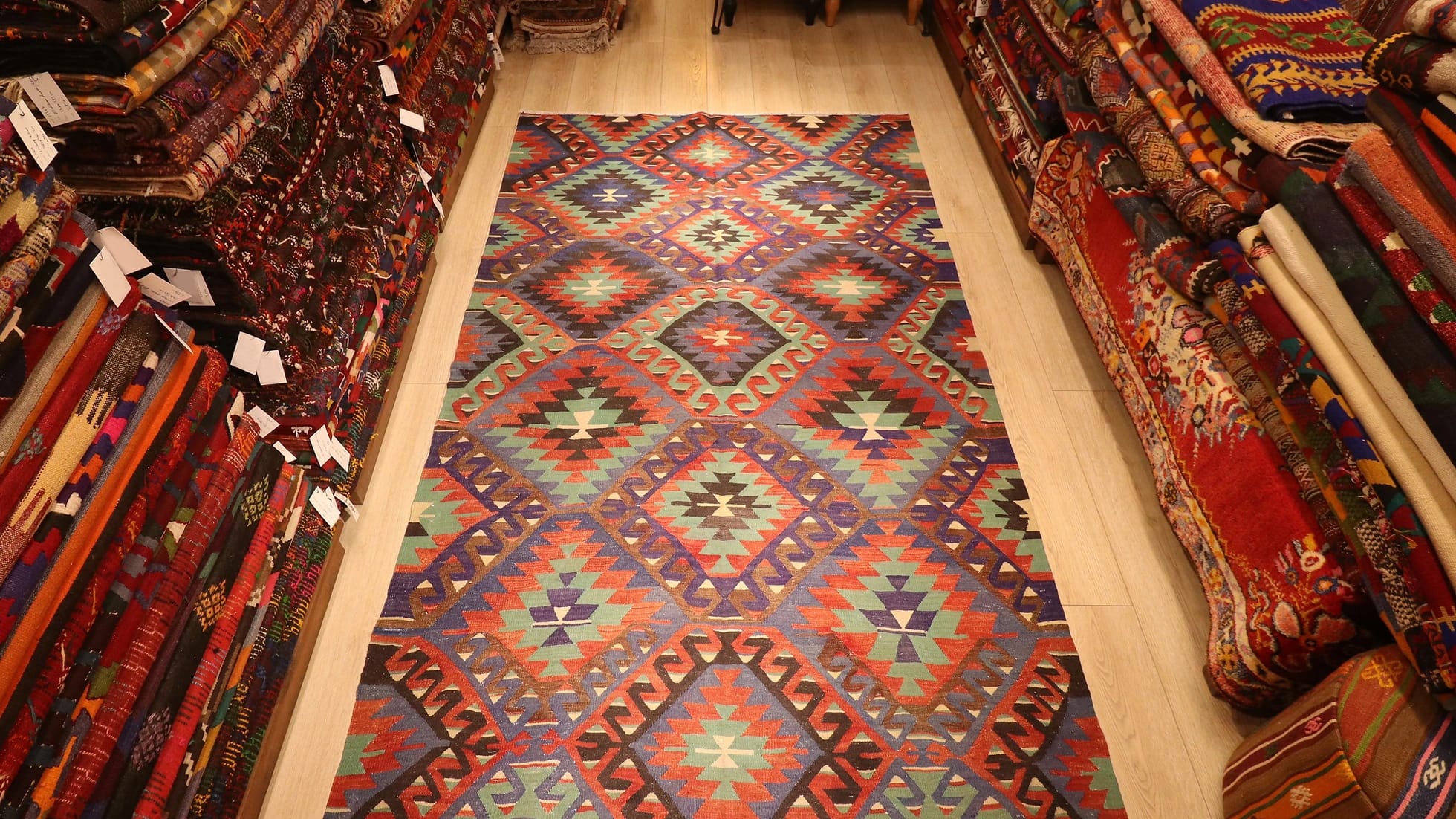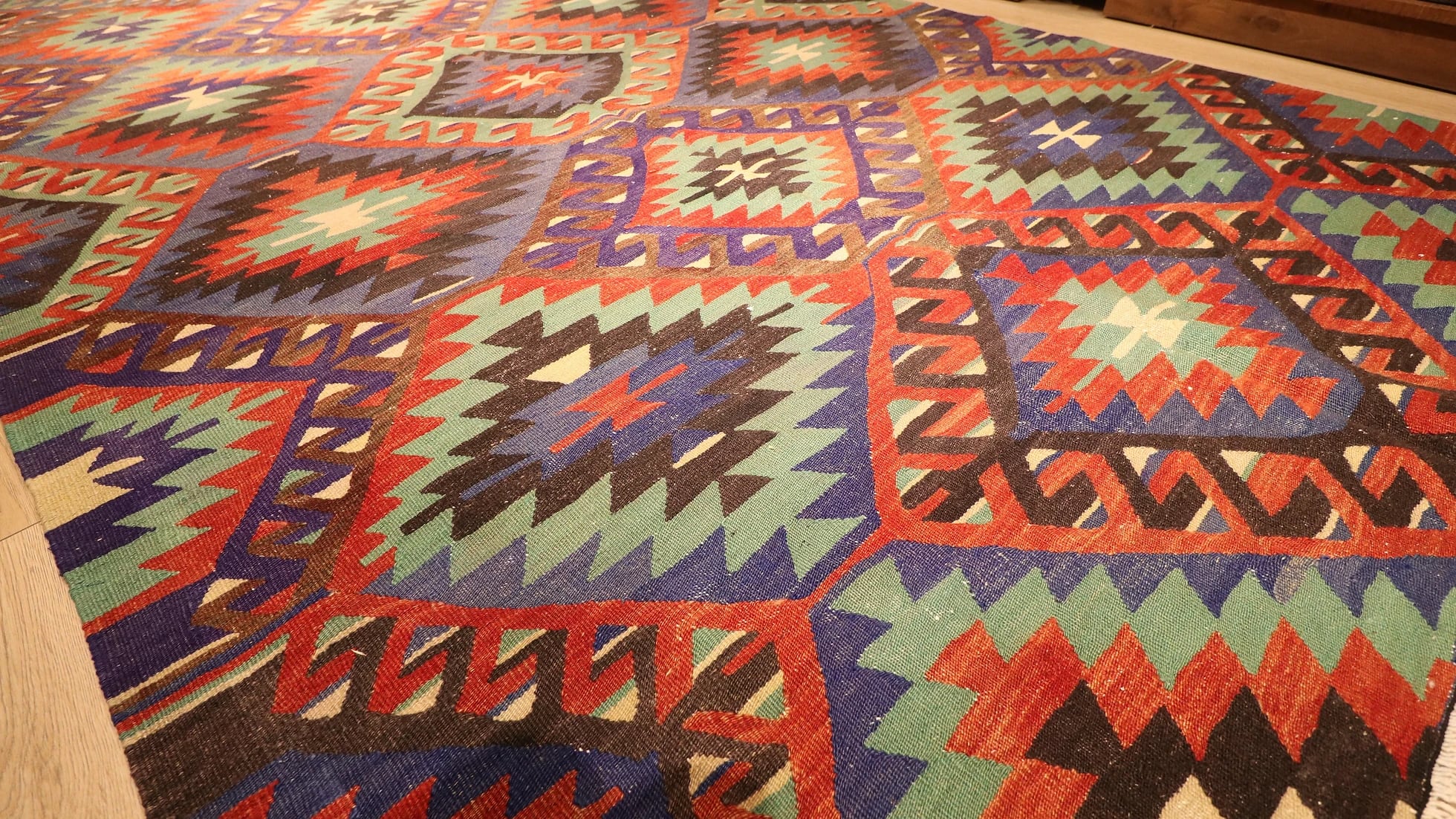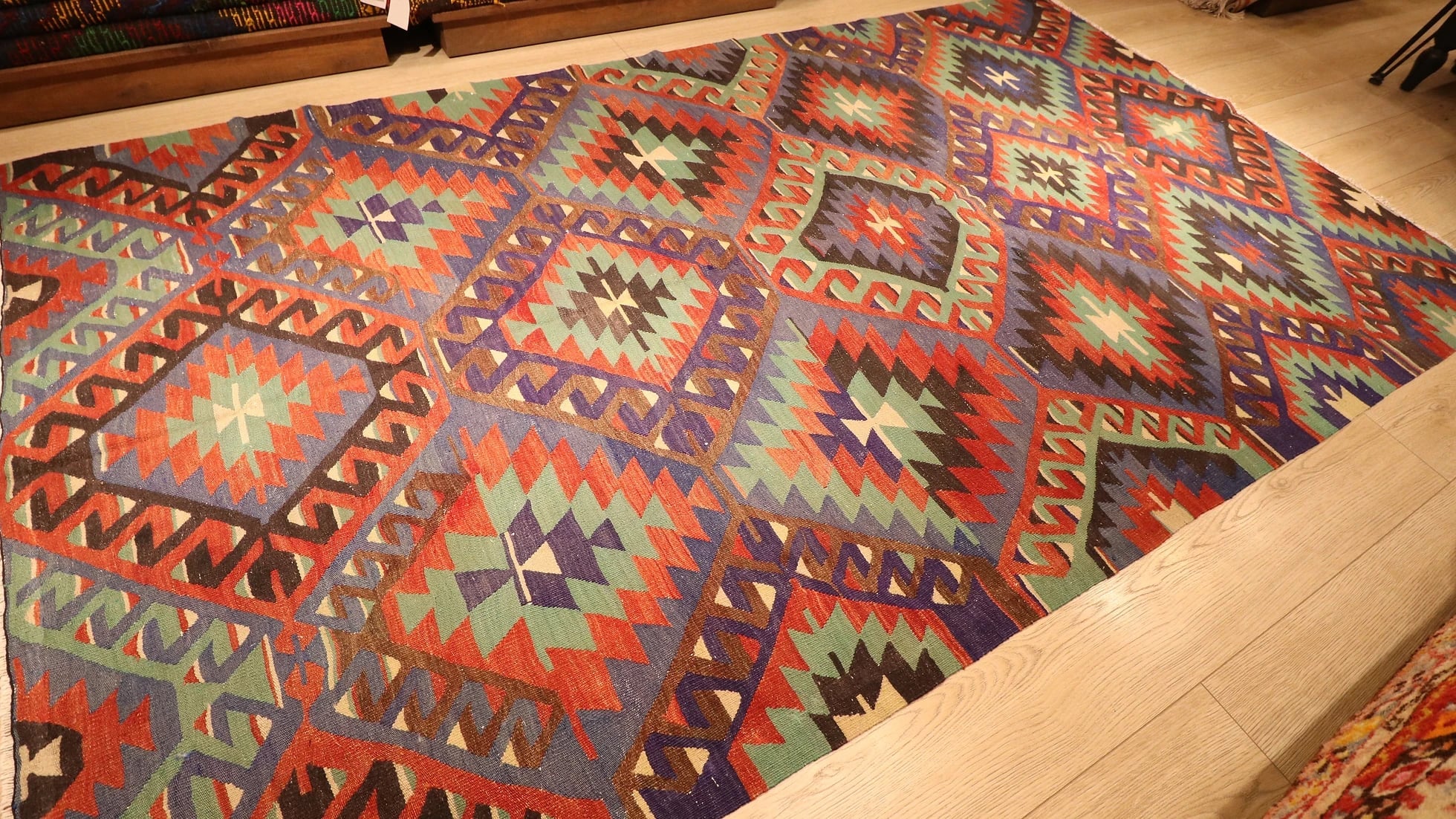 Vintage Turkish Hand-Knotted Rug | Manisa Coastal Kilim in Ocean Blue / Mint / Red 1960s
Sale price

$1,790.00
Regular price

$2,290.00
(/)
---
Step into a world where artistry and history intertwine, with our exquisite Vintage Handwoven Kilim Rug from the vibrant era of 1960s Manisa, Turkey. Measuring an elegant 5x9 feet, this rug carries the echoes of a bygone era, weaving together the past and present in a tapestry of colors and symbols.

Enchanting hues of ocean blue, brick red, and soothing mint dance gracefully across the surface, forming an intricately designed dragon motif. This motif, an emblem of fertility rooted in the ancient Anatolian culture, infuses your space with a sense of age-old mystique and connection to the past. Against a taupe background, these vivid shades come to life, creating a harmonious visual symphony that captivates the senses.

Handcrafted with passion and expertise, this flat-weave rug bears the soulful touch of women weavers who poured their creativity into each thread. The absence of pile is a testament to the skill and patience involved in its creation, resulting in a tactile experience that is both unique and luxurious.

This rug is not just a masterpiece; it's a conscious choice for both your space and the planet. Every fiber has been lovingly sustainably dyed, reflecting our commitment to preserving the environment while adorning your home. With every step, you're not just adding an exquisite piece to your décor, but also supporting a tradition and a way of life.

Imagine this true authentic rug gracing the floors of coastal summer houses, blending seamlessly with the soothing oceanic vibes. Picture it in traditional abodes, infusing a touch of heritage, or in eclectic interiors where stories of the past find a contemporary stage. No matter the setting, this rug is a bridge between eras, a conversation starter, and an embodiment of timeless elegance.

Elevate your space with a piece of history, a splash of artistry, and a commitment to sustainability. Discover the allure of the Vintage '60s Handwoven Kilim from Anatolia, where threads of tradition are interwoven into the fabric of today.
Age: 1960s

Condition: Excellent

Dimensions: 5' 1" W x 9' 1" L

Floor Heating Safe: Yes

Material: Wool on cotton

Origin: Manisa, Turkey

Primary Color: Mint, ocean blue

Product Care: Vacuum clean gently or professional cleaning

Shape: Rectangle

Style: Coastal style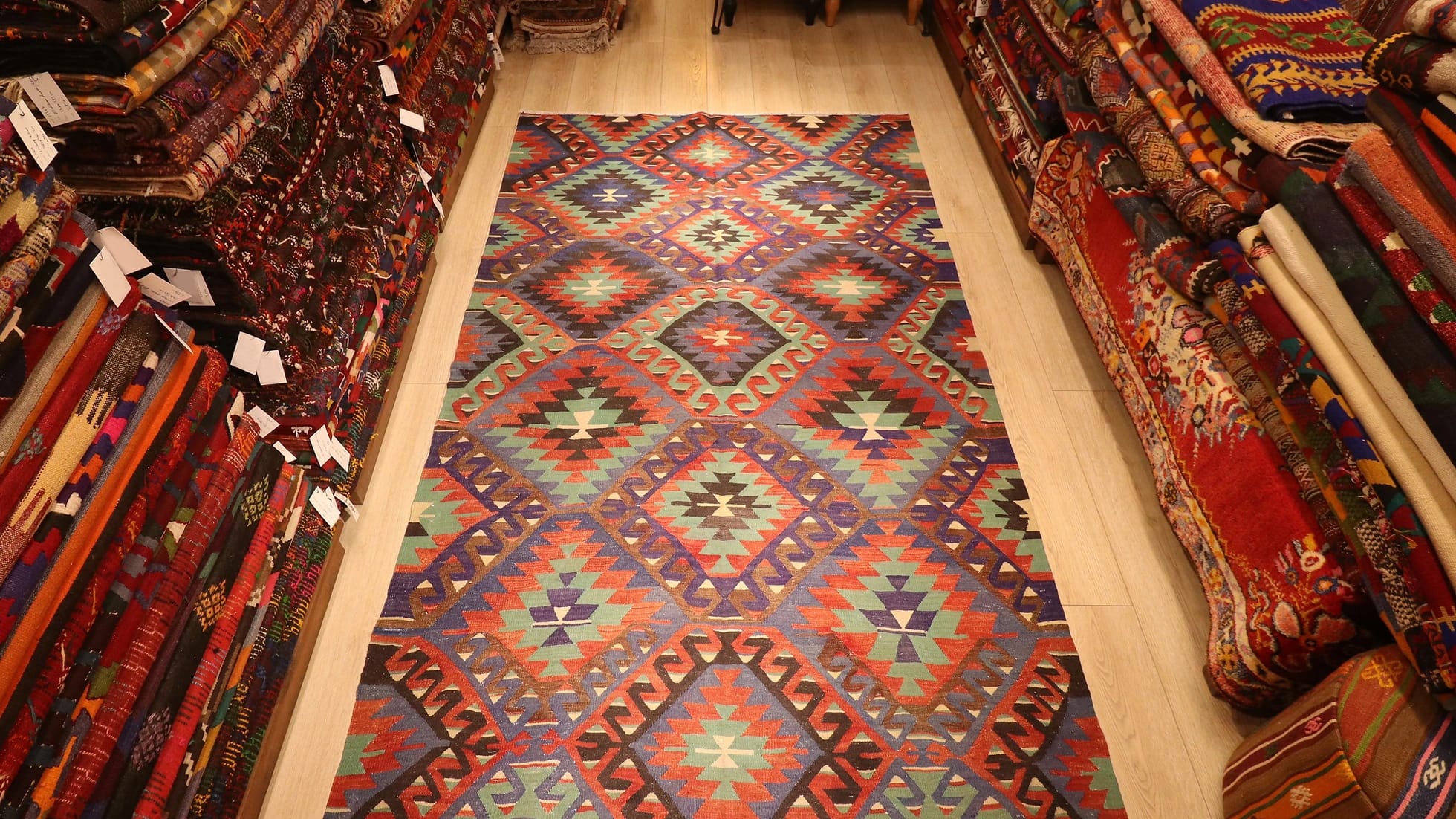 Vintage Turkish Hand-Knotted Rug | Manisa Coastal Kilim in Ocean Blue / Mint / Red 1960s
Sale price

$1,790.00
Regular price

$2,290.00
Choose options