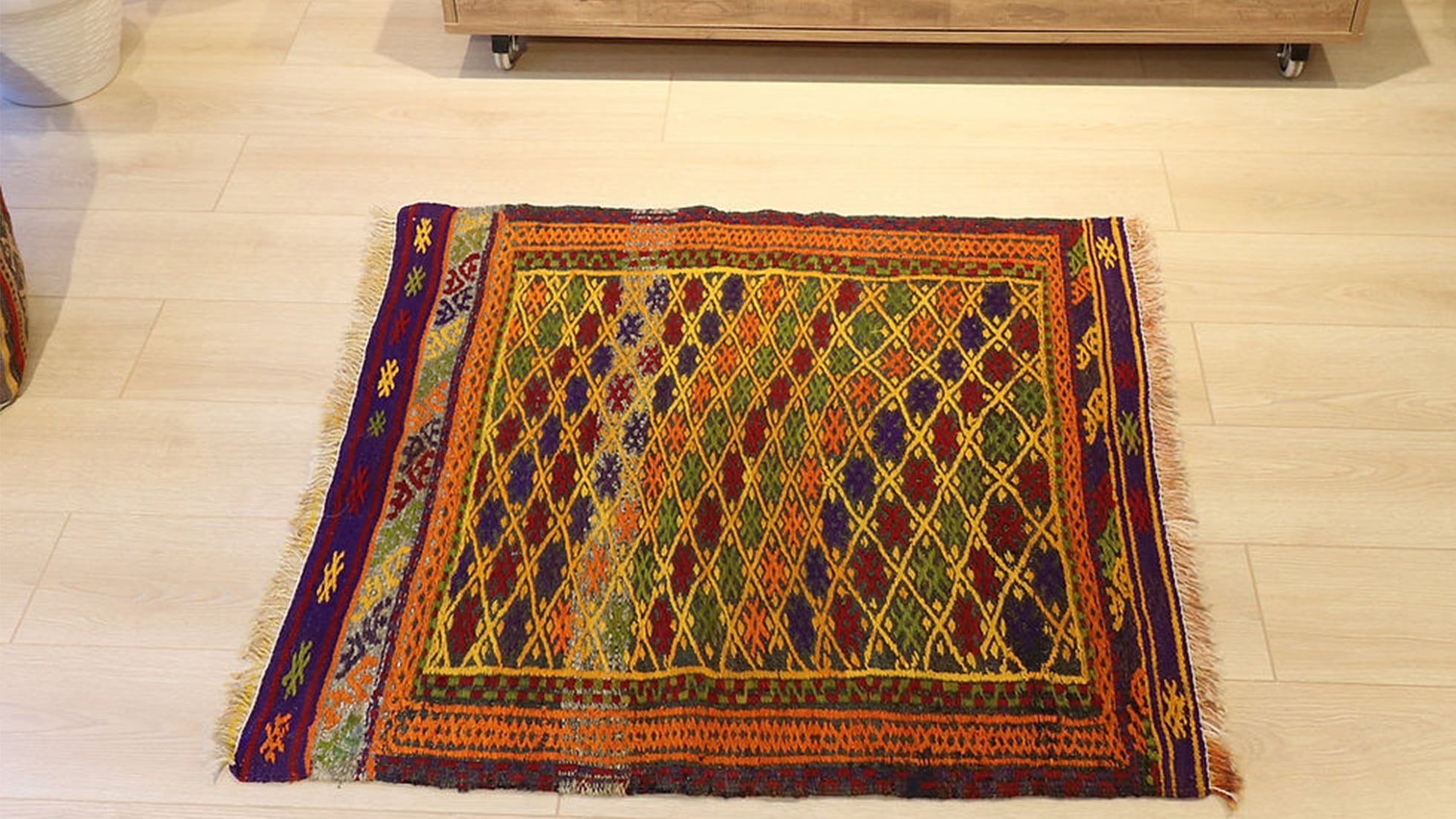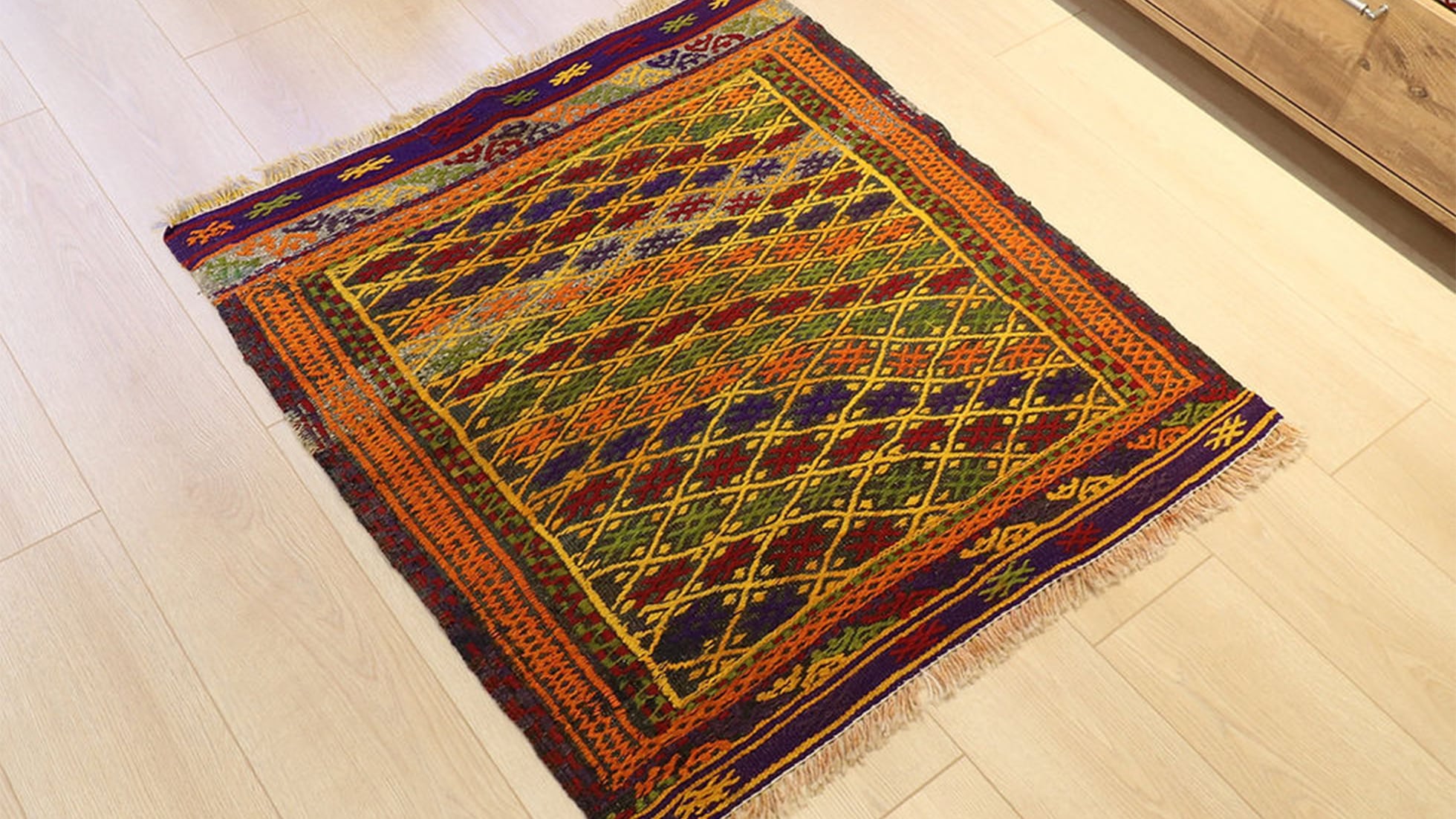 Vintage Turkish Hand-Knotted Rug | Balikesir Cecim Tribal Kilim 1940s
Sale price

$890.00
Regular price
(/)
---
Introducing our exquisite 3x3 Handwoven Cecim Kilim Rug – a masterpiece hailing from the enchanting Balıkesir region in Turkey, where centuries of tradition have been woven into every fiber. This remarkable rug, in the captivating Yoruk style, is a harmonious blend of history, artistry, and sustainability.

Crafted with precision and passion, this wool kilim boasts a palette of earthy tones that evoke the essence of the Turkish landscape. Its soul resides in the repetitive "burdock" motifs, which come alive in rich shades of forest green, passionate red, midnight blue, and burnt orange. These captivating motifs are connected by delicate mustard yellow lines, creating a tapestry of vivid imagery.

What sets this kilim apart is its playful asymmetry. Enclosed within multiple frames, each bearing its own distinctive and bold color, the "burdock" motifs dance across the rug's canvas. These contrasting borders infuse the rug with a unique personality, making it an artful testament to Turkish craftsmanship.

The "burdock" motif itself carries a fascinating cultural significance. This plant, with its tenacious burrs that cling to clothing and animal hair, is believed to ward off the evil eye, a symbol of protection deeply rooted in Turkish folklore. Furthermore, the phrase "like a burdock" signifies abundance, making this motif a timeless symbol of prosperity.

With its vintage patinas that add character and charm, our 3x3 Handwoven Wool Turkish Kilim Rug from the Balıkesir region is more than a rug; it's a conversation starter, a piece of history, and a timeless work of art. Bring the allure of Turkey's rich heritage into your home with this one-of-a-kind masterpiece. Elevate your space with the magic of the "burdock" motif and embrace the protection and abundance it symbolizes.
Age: 1940s

Condition: Excellent

Dimensions: 3' 1" W x 3' 3" L

Floor Heating Safe: Yes

Material: Wool on cotton

Origin: Balikesir, Turkey

Primary Color: Polychromatic

Product Care: Vacuum clean gently or professional cleaning

Shape: Rectangle

Style: Cecim style
Choose options