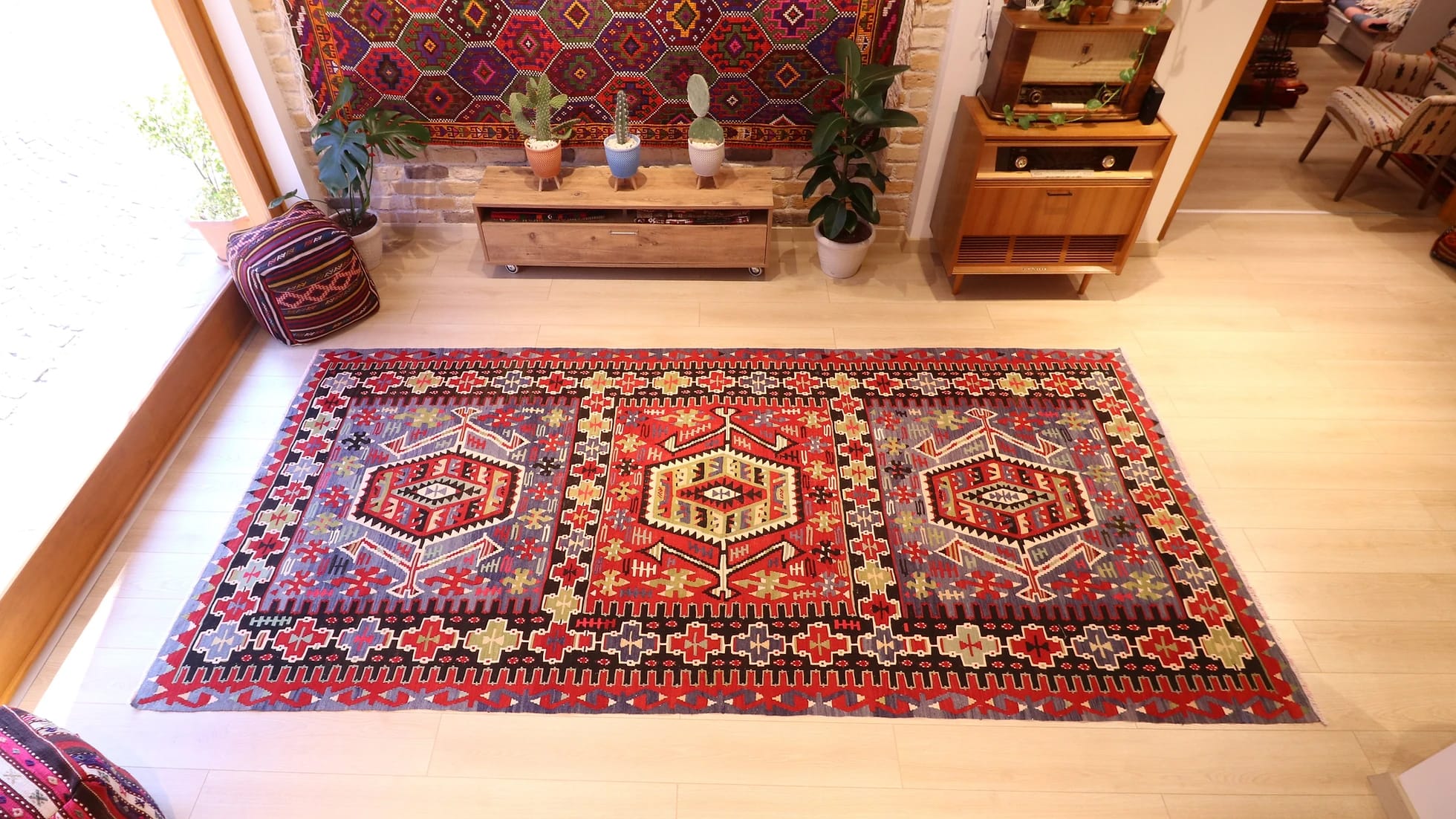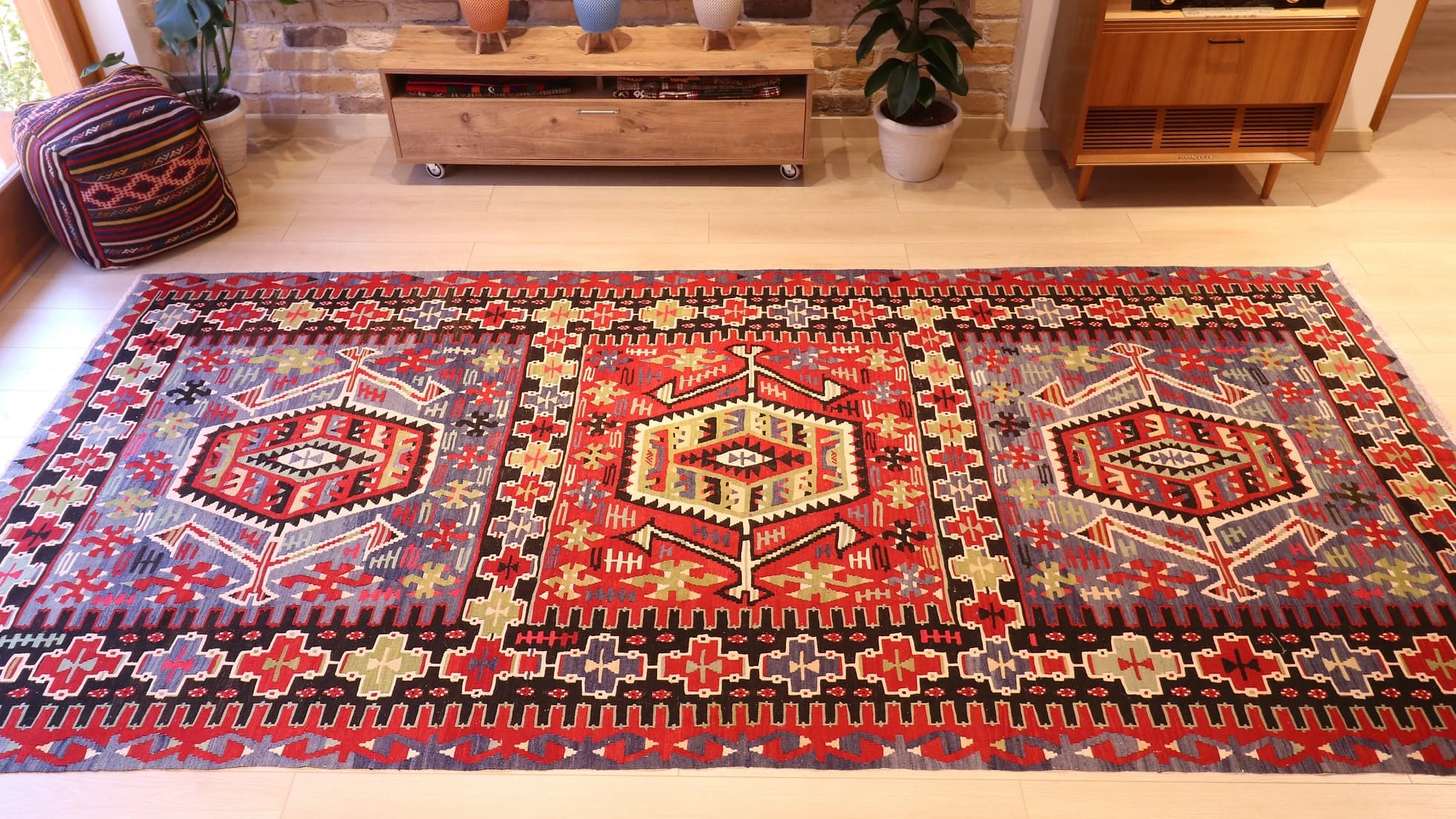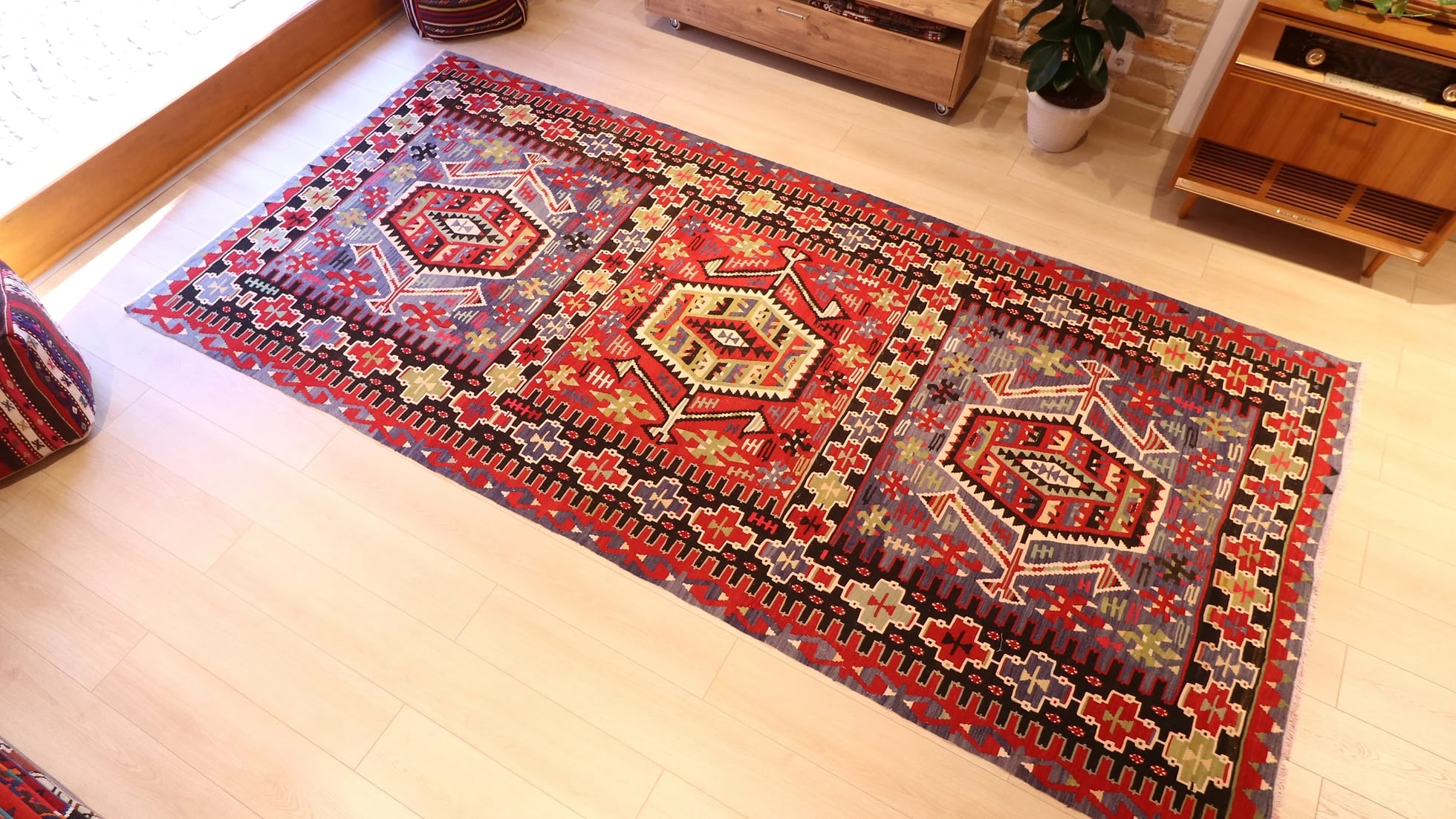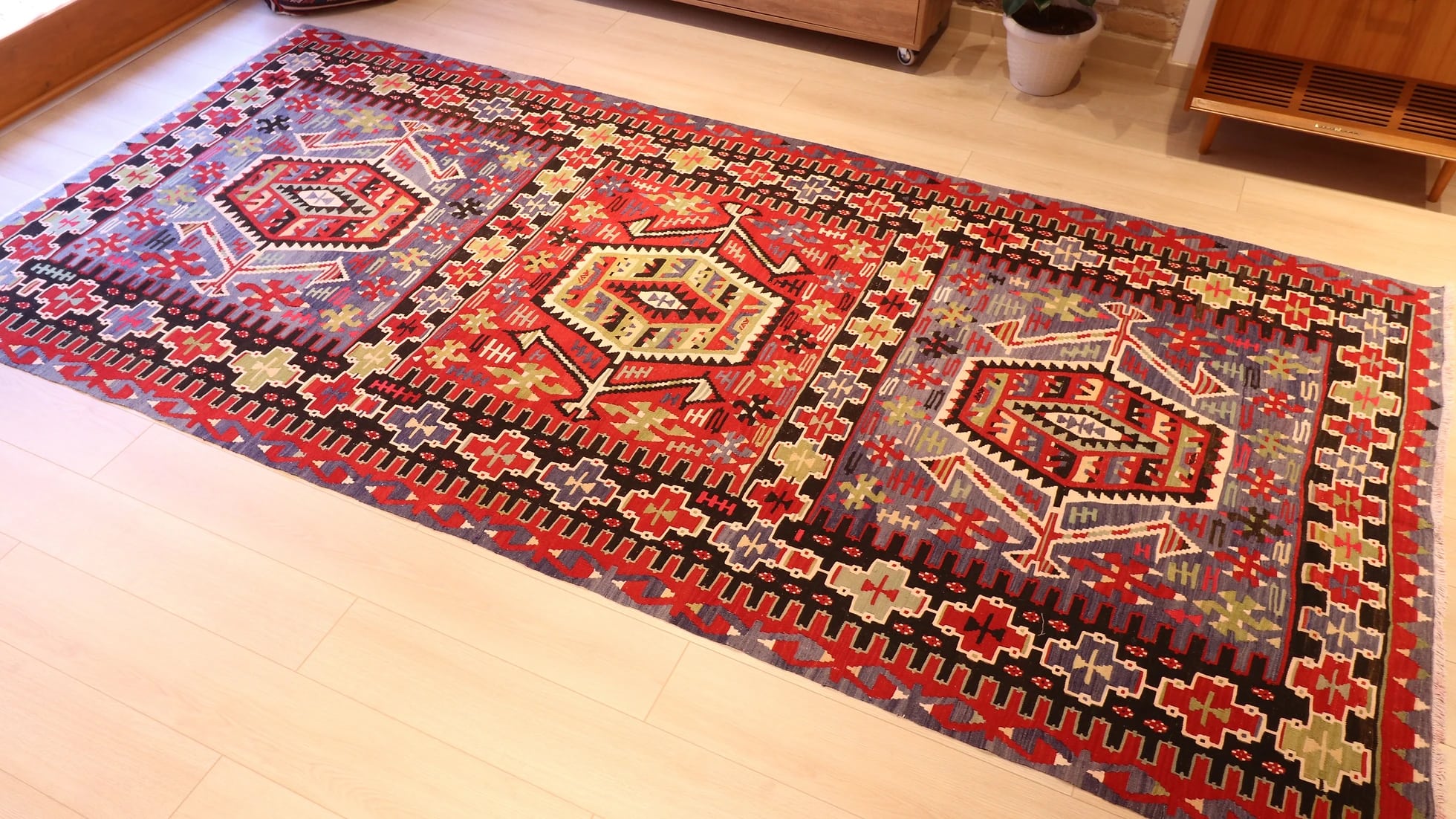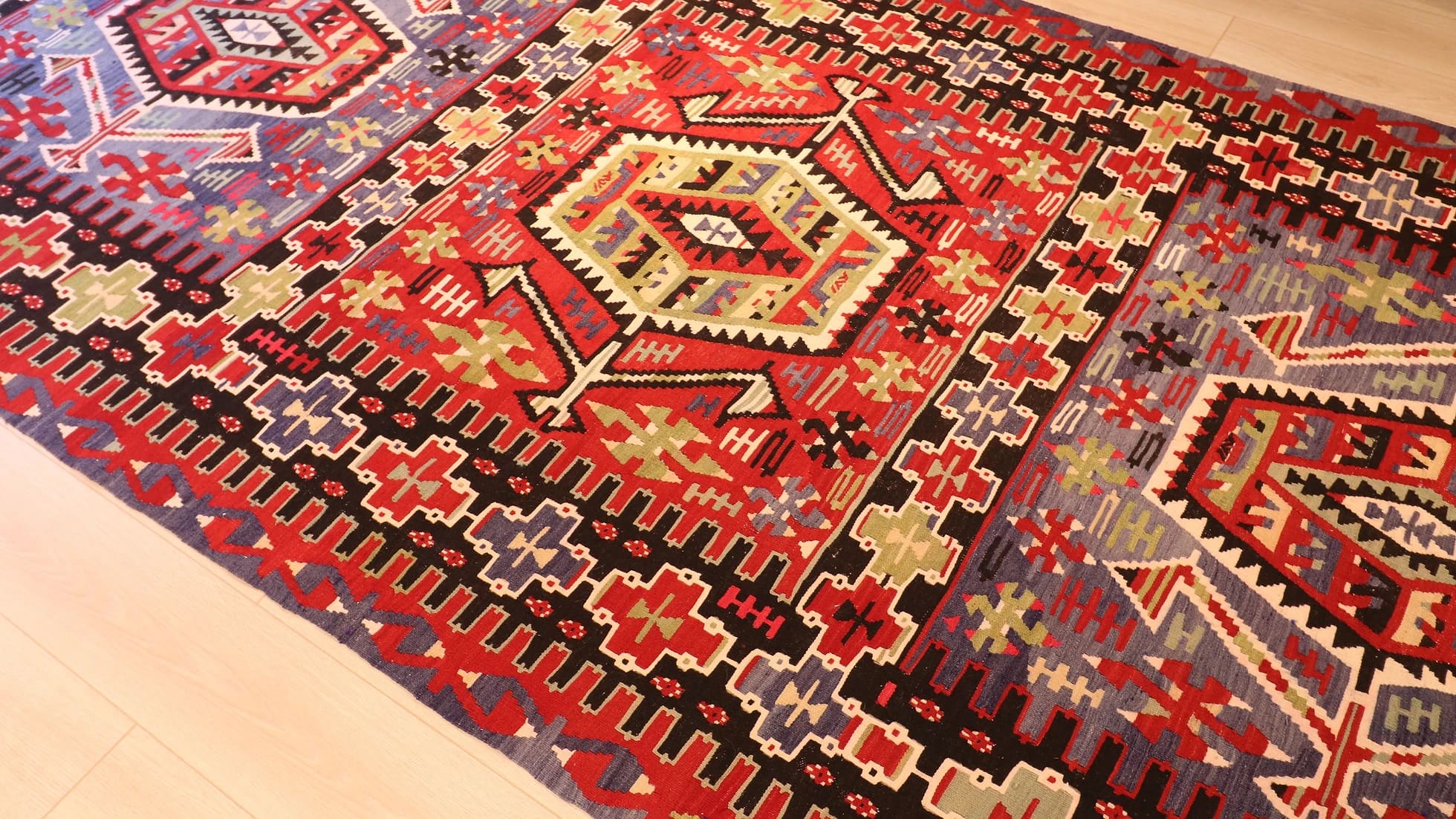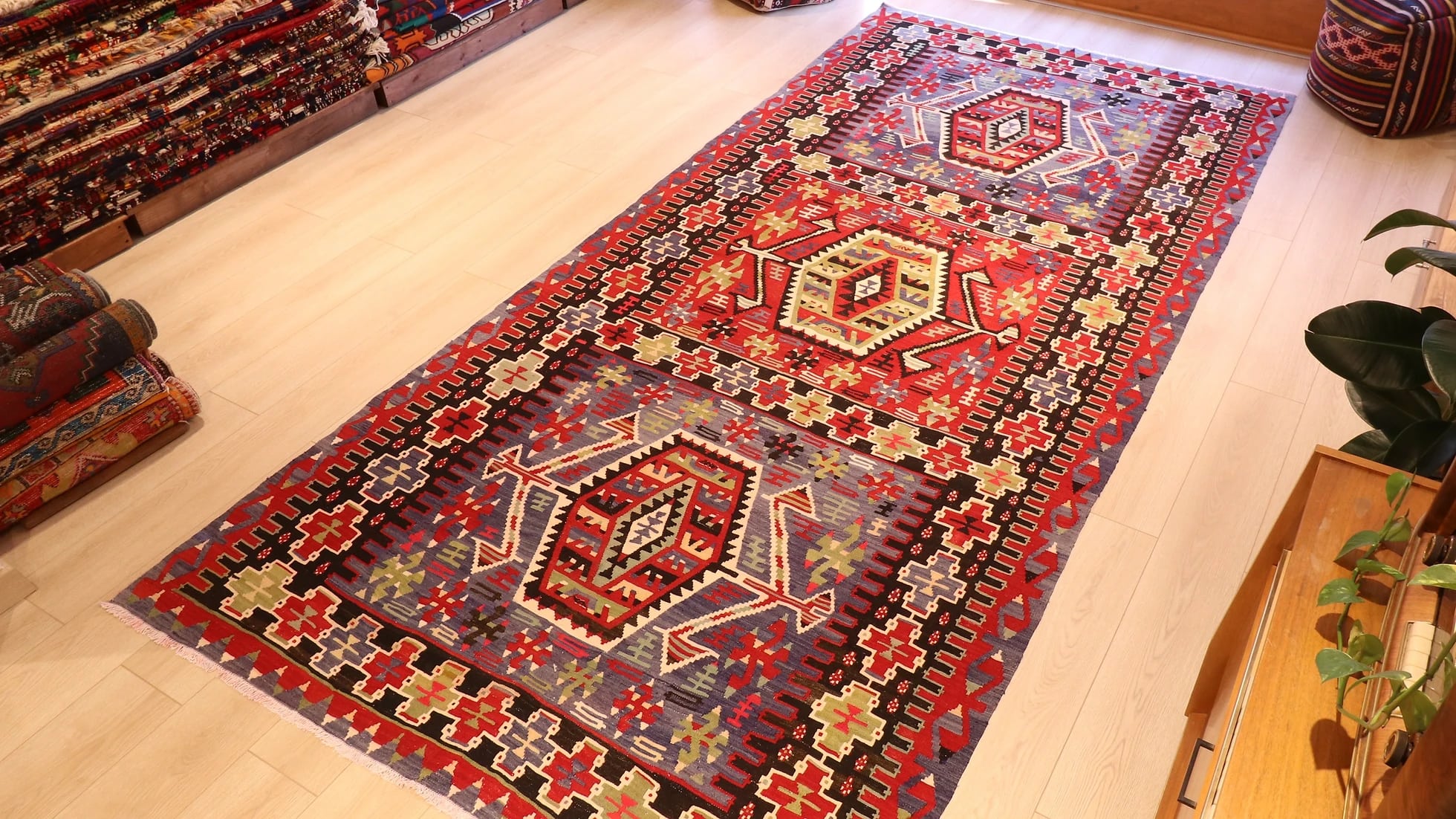 Vintage Turkish Hand-Knotted Gallery Rug | Oushak Esme Kilim in Brick Red / Anthracite / Charcoal 1950s
Sale price

$2,790.00
Regular price

$3,490.00
(/)
---
Introducing the Esme Handwoven Oushak Kilim Rug: a timeless piece of artistry that encapsulates the heritage and craftsmanship of the Esme village in Ushak, Turkey. This exquisite rug, dating back to the 1950s, boasts a generous size of 6x12 feet, making it a statement piece for your living space.

Despite its age, the Esme Kilim Rug stands out with its exceptionally well-preserved colors and condition. It's a testament to the enduring quality of traditional craftsmanship. This rug, deeply rooted in Yoruk-Turkmen heritage, embodies the essence of nomadic culture with every intricate detail.

One of the defining characteristics of Esme rugs is the use of natural dyes and expert carpet weaving techniques. These are not merely rugs; they are living artifacts that tell a story of tradition and artistry passed down through generations. The structural features unique to Anatolia are woven into every thread, making each Esme Kilim a rare find.

At the heart of this kilim lie three breathtaking medallions that grace its length. These medallions are surrounded by traditional Anatolian motifs such as the "comb", "wolf's mouth", "wolf's track", "hook", "hands on hips", "hair band", and "cross". Each motif carries rich cultural symbolism and history, adding layers of meaning to this beautiful flat-weave.

The Esme Kilim Rug is not just a decorative piece; it's a piece of history and tradition that will elevate any space. Whether you're decorating a farmhouse, Southern or Southwestern-style interior, or any traditional or boho home, this rug is the perfect addition. Its tribal charm and the warmth of wool will make it the centerpiece of your decor, infusing your space with character and authenticity.

Bring home the Esme Handwoven Oushak Kilim Rug and experience the beauty and heritage of Anatolia in your own living space. This rug is more than just a floor covering; it's a piece of art that transcends time and style, adding depth and culture to your home.
Age: 1950s

Condition: Excellent

Dimensions: 5' 8" W x 11' 11" L

Floor Heating Safe: Yes

Material: Wool on cotton

Origin: Usak, Turkey

Primary Color: Rustic tones

Product Care: Vacuum clean gently or professional cleaning

Shape: Rectangle

Style: Tribal Oushak style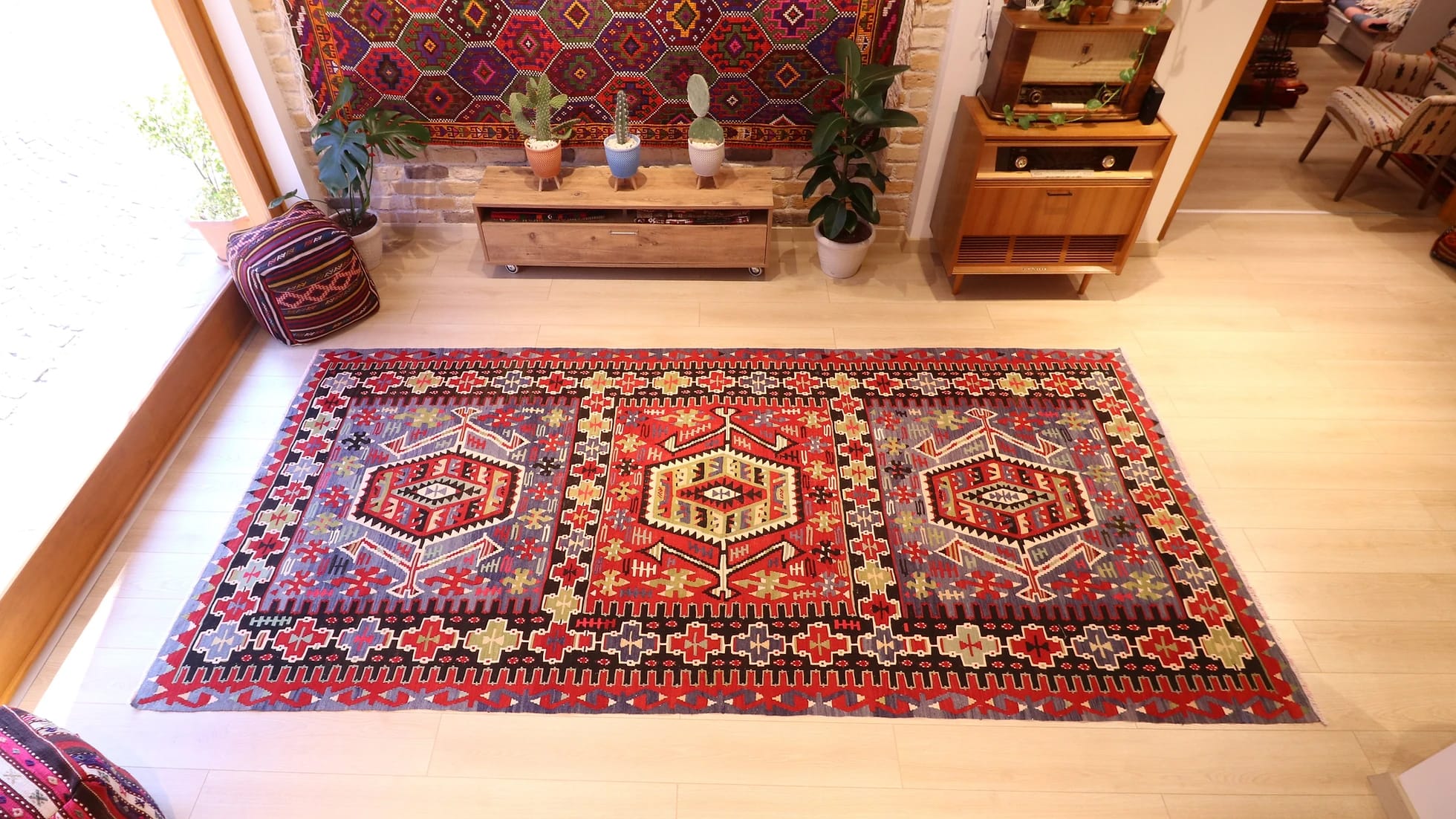 Vintage Turkish Hand-Knotted Gallery Rug | Oushak Esme Kilim in Brick Red / Anthracite / Charcoal 1950s
Sale price

$2,790.00
Regular price

$3,490.00
Choose options