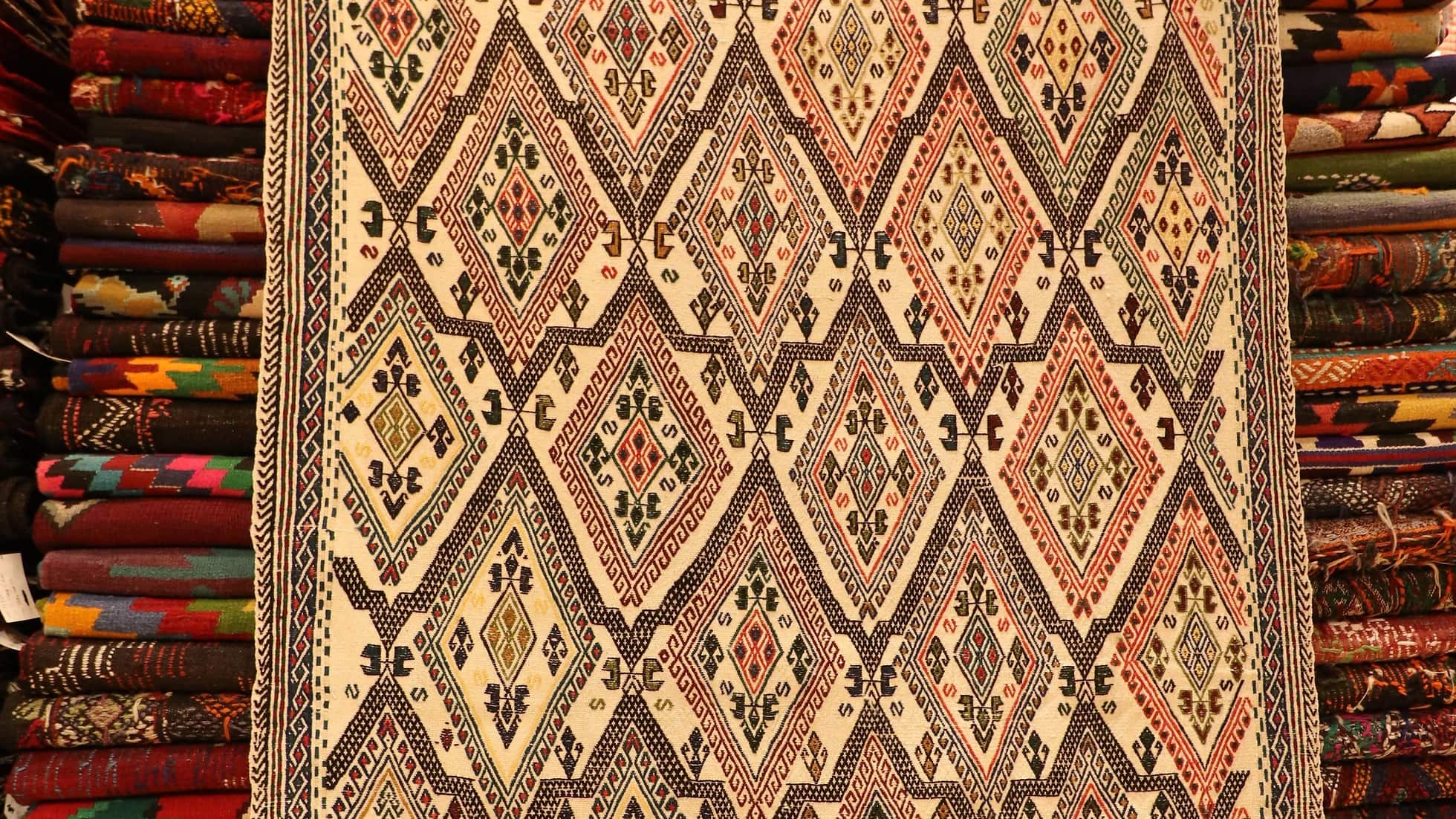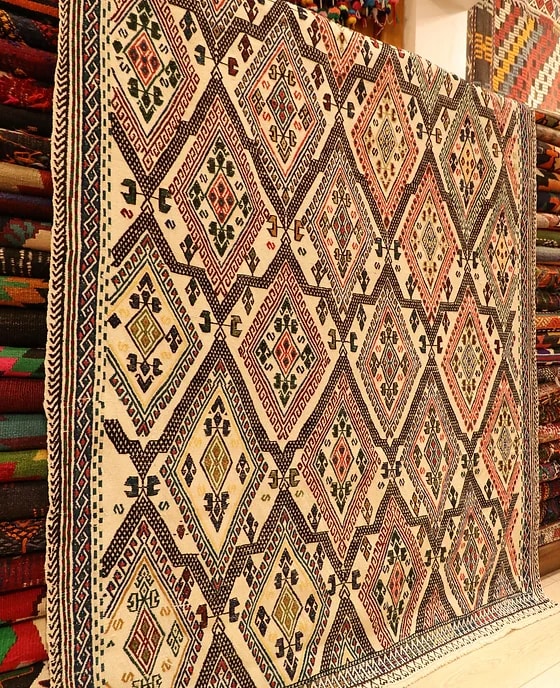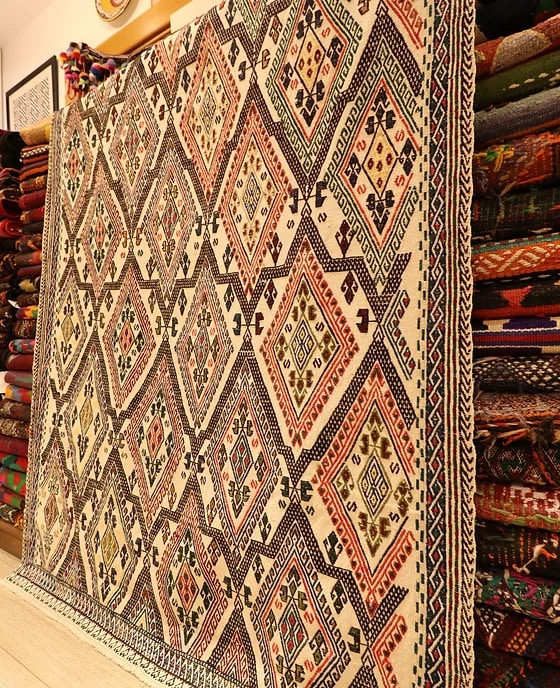 Vintage Turkish Hand-Knotted Rug | Anatolian Oriental Rug in Cream 1950-1970s
Sale price

$1,590.00
Regular price
(/)
---
Introducing an exquisite Anatolian Mid-Century Vintage Handwoven Rug, a true masterpiece from the 1950-1970s era that embodies the pinnacle of Turkish rug craftsmanship. This rug is an extraordinarily rare find, impossible to replicate or source anywhere else.

Measuring a generous 4x6 ft, it's the perfect size to enhance the ambiance of any interior space. The rug's cream canvas showcases a breathtaking array of traditional Turkish rug motifs, with the prominent "dragon" motifs taking center stage. Interwoven with intricate "hook" and "ram's horn" motifs, each tells a unique story, weaving together the rich cultural heritage of Anatolia.

The color palette is a visual symphony, featuring deep, passionate reds and the enigmatic allure of midnight black. These shades create a mesmerizing contrast against the cream background, captivating the eye and infusing the rug with depth and character.

What sets this rug apart is not only its design but its incredible rarity. It is a one-of-a-kind piece that cannot be replicated, making it as unique as your own home. Crafted with meticulous attention to detail, it has gracefully withstood the test of time and remains in impeccable condition, a testament to the enduring quality of both its materials and craftsmanship.

This Anatolian Mid-Century Vintage Handwoven Rug seamlessly integrates with various interior design styles. Whether your space exudes rustic charm, formal British elegance, rustic French country flair, or eclectic vibrancy, this rug effortlessly complements them all. Its versatility allows you to create a space that is simultaneously elegant, cozy, and sophisticated.

Moreover, you can explore creative possibilities by layering this rug with other styles, adding depth and dimension to your decor. Mix and match with different rugs to curate a truly unique and personalized interior.

Elevate your interior with this exceptional Anatolian rug, transcending trends and time. It's more than a floor covering; it's a piece of history, a work of art that will infuse your home with the grace and allure of Anatolian culture. Don't miss the chance to make it yours and transform your living space into an oasis of timeless elegance and sophistication.
Age: 1950-1970s

Condition: Excellent

Dimensions: 4' 3" W x 5' 7" L

Floor Heating Safe: Yes

Material: Wool on cotton

Origin: Turkey

Primary Color: Cream

Product Care: Vacuum clean gently or professional cleaning

Shape: Rectangle

Style: Oriental style
Choose options