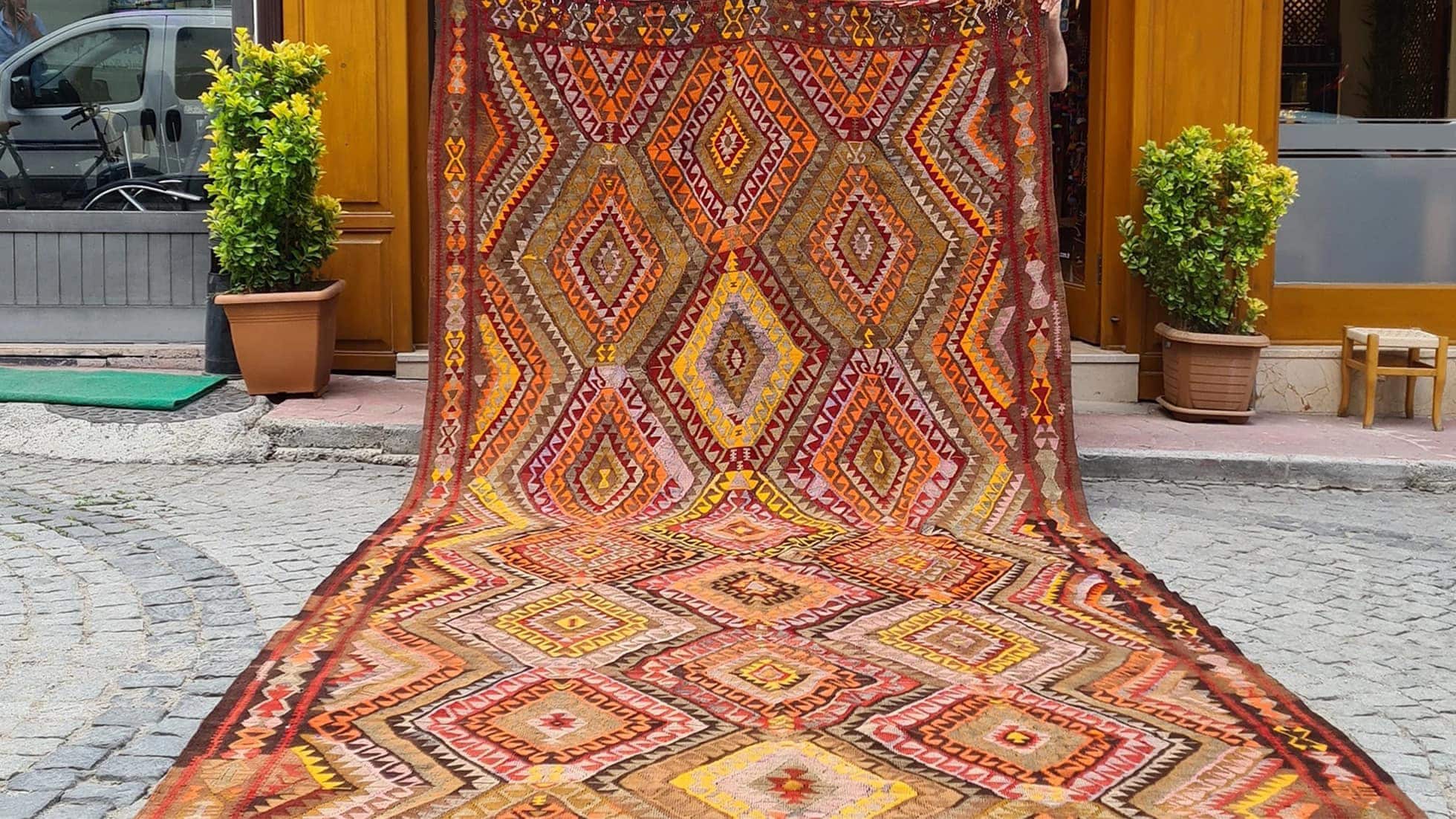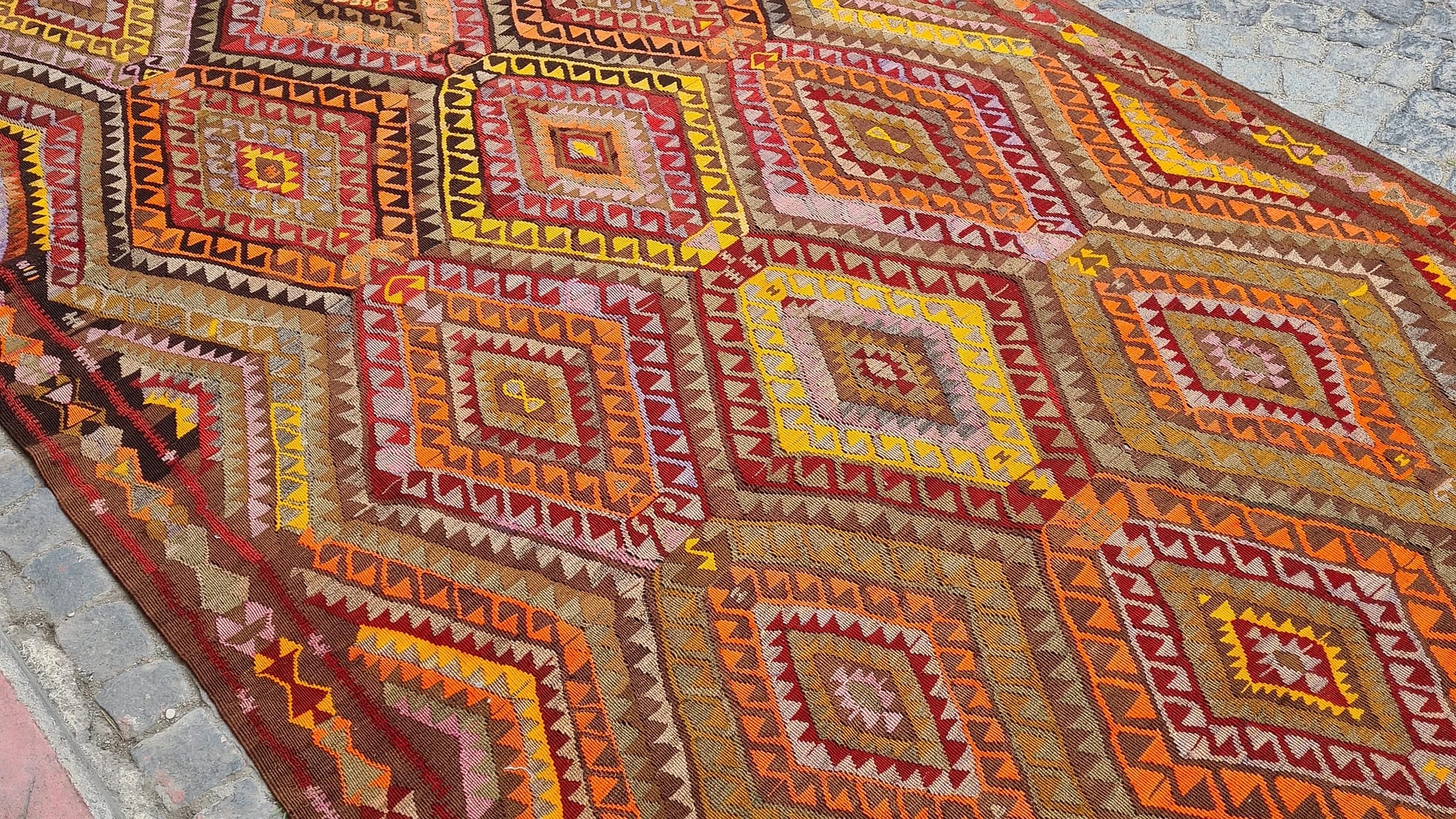 Vintage Turkish Hand-Knotted Gallery Rug | Fethiye Kilim in Saffron / Bronze / Khaki 1960s
Sale price

$7,190.00
Regular price
(/)
---
Discover our magnificent Oversized Gallery Size Vintage Handwoven Rug, measuring 7x17, a true masterpiece of craftsmanship and artistry. This exceptional rug boasts a harmonious blend of Saffron, Bronze, and Khaki colors, exuding earthy tones that bring warmth and elegance to any space. Its resplendent appearance is guaranteed to captivate all who behold it, making it the perfect centerpiece for gallery exhibits, large rooms, and distinguished interiors.

Crafted with precision and love, this handwoven rug showcases the traditional flat-weave technique, a testament to the rich heritage of Turkish women weavers. Hailing from the enchanting Fethiye village in Turkey, this rug carries the essence of its origins, steeped in cultural significance and history.

The extraordinary design of this rug features symmetrical diamond patterns that gracefully intertwine, creating an alluring visual tapestry. Enclosed within rich burgundy frame borders, these intricate motifs pay homage to the artistry and skills of the weavers who painstakingly brought this masterpiece to life.

One of its most remarkable attributes is its enormous size, a rarity in the world of kilims. This makes it a truly unique find, adding an exclusive touch to any interior space and setting it apart from the ordinary.

This oversized gallery size vintage rug harmonizes effortlessly with various interior styles, from the traditional to the eclectic and even maximalist aesthetics. Whether adorning the floors of a stately manor, a contemporary gallery, or a chic loft apartment, it effortlessly elevates the ambiance and adds a touch of grandeur.

Bring home this majestic beauty and let it weave its magic in your home, adding a touch of grace and history that only a handcrafted masterpiece can provide. Revel in the rarity of owning such a spectacular piece of art, showcasing the skills and dedication of talented Turkish women weavers.
Age: 1960s

Condition: Excellent

Dimensions: 6' 9" W x 17' 1" L

Floor Heating Safe: Yes

Material: Wool on cotton

Origin: Fethiye, Turkey

Primary Color: Saffron, bronze

Product Care: Vacuum clean gently or professional cleaning

Shape: Rectangle

Style: Yuruk style
Choose options