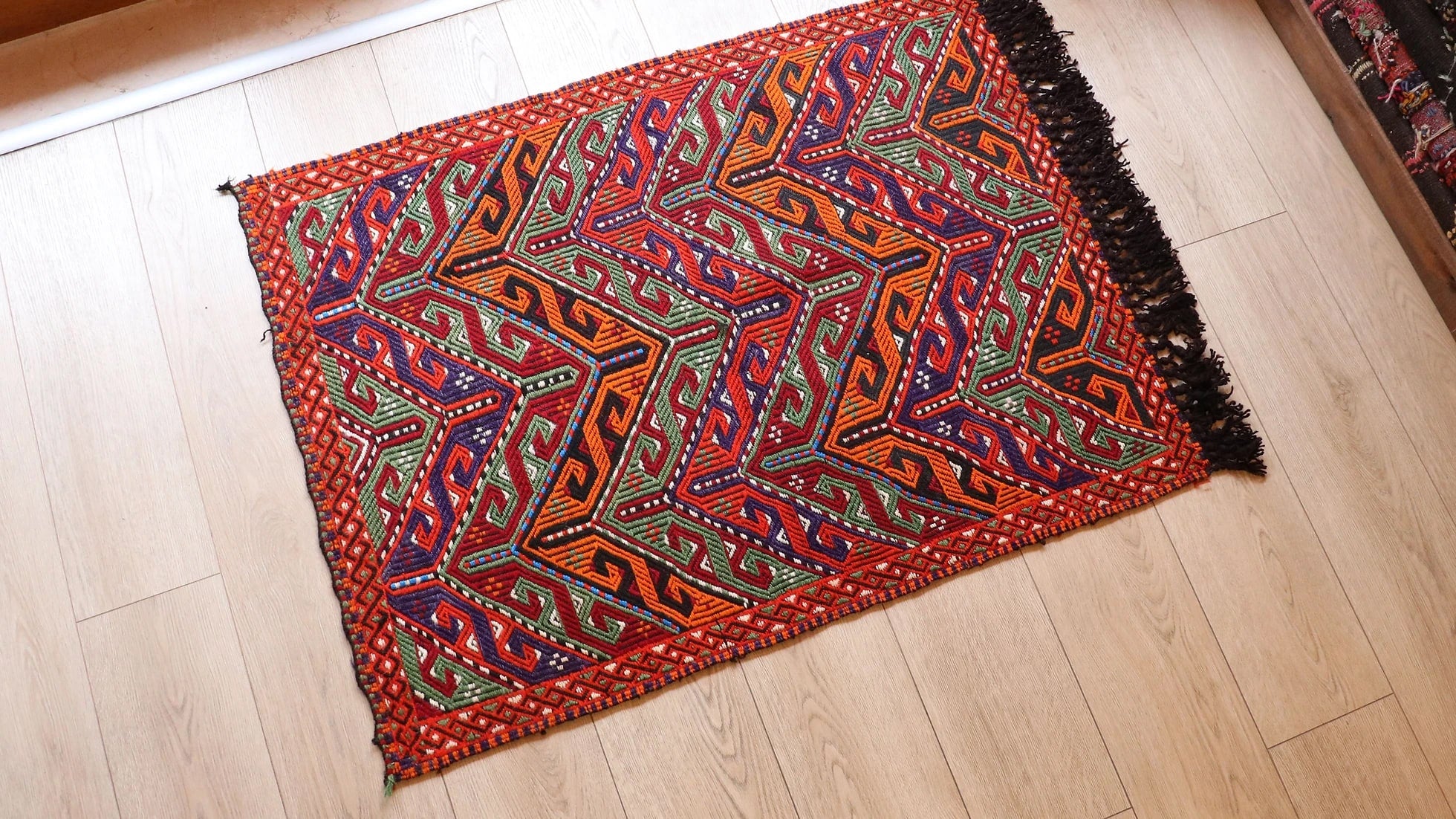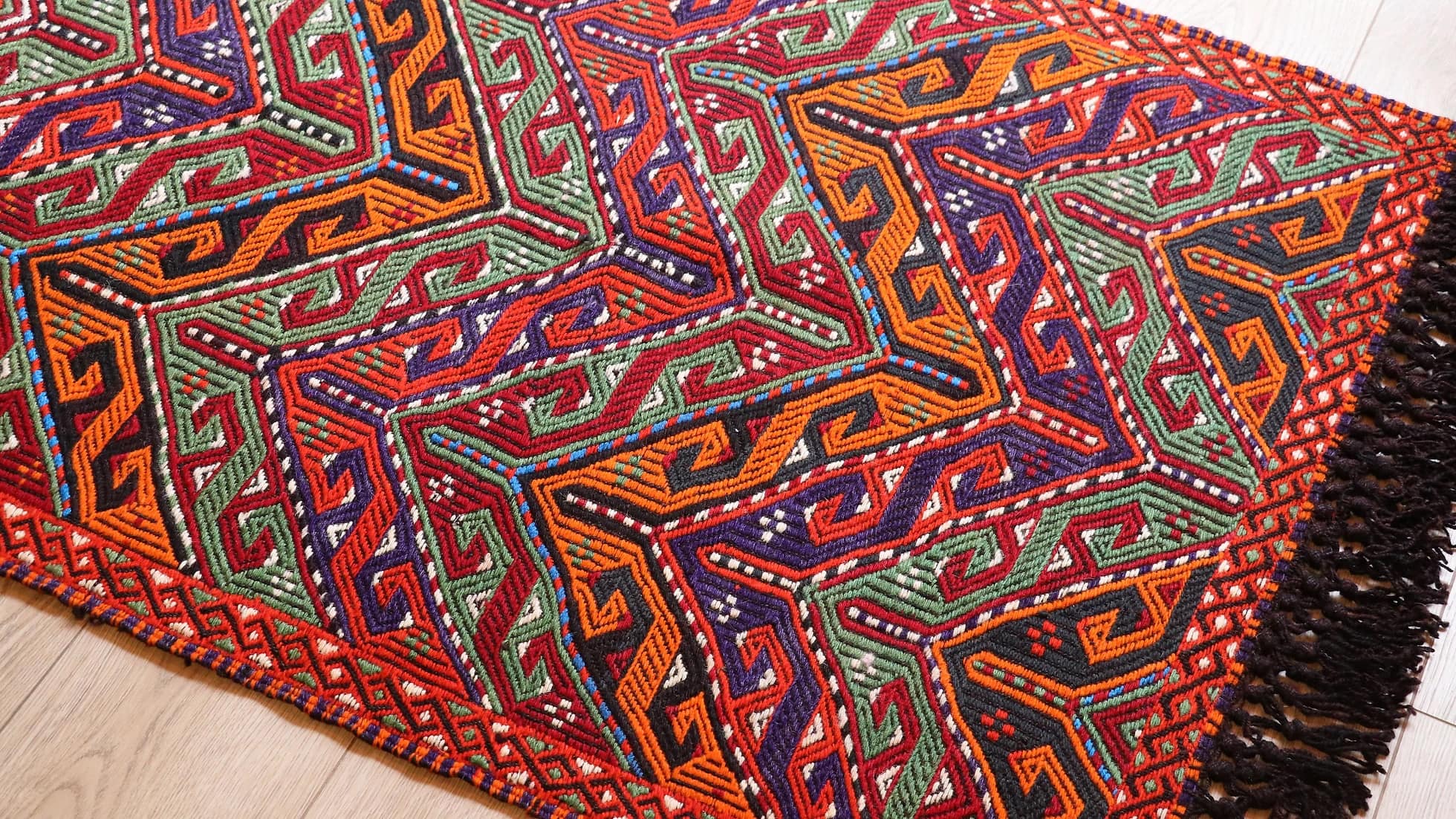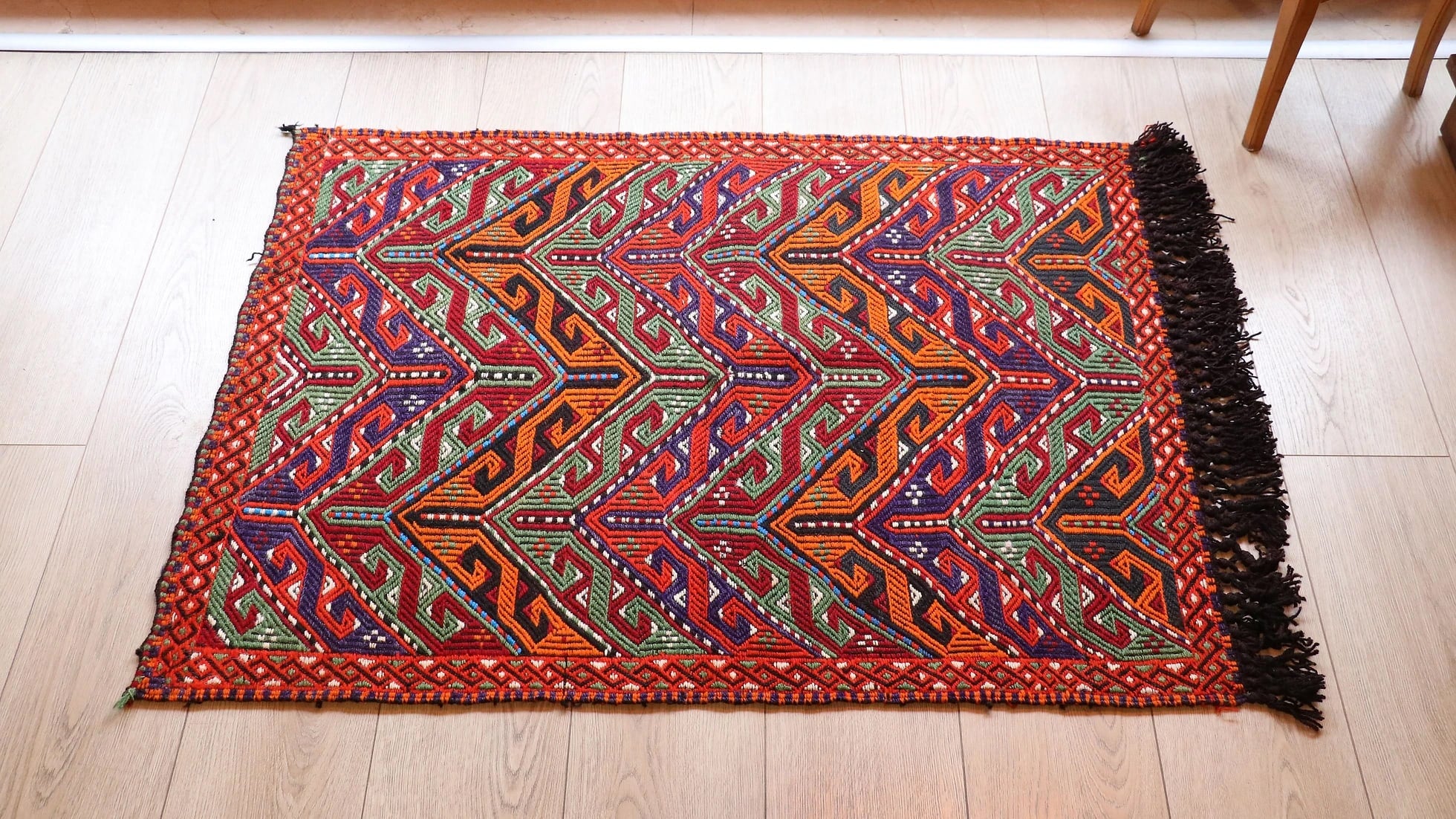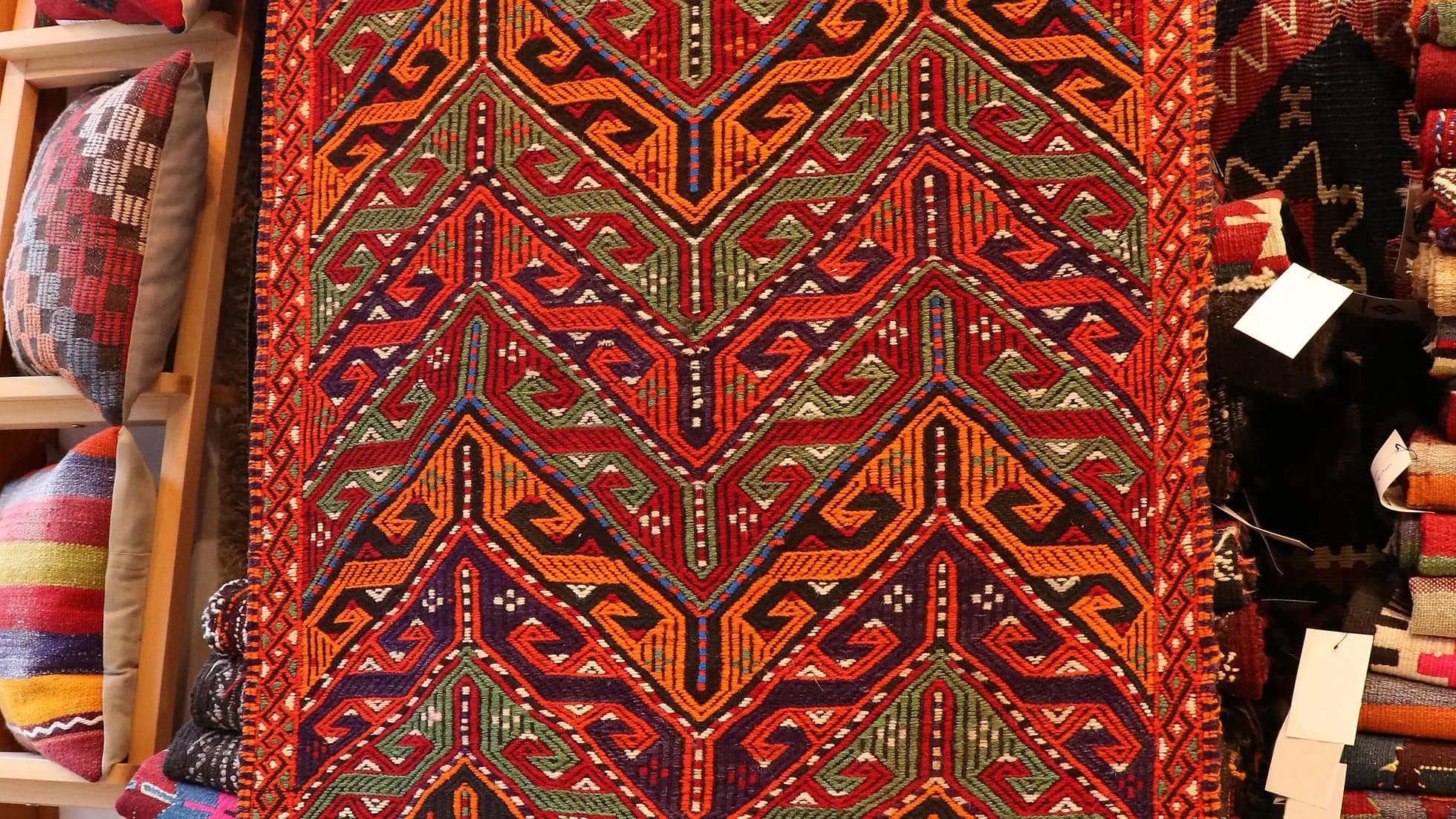 Vintage Turkish Hand-Knotted Rug | Denizli Cecim Prayer Kilim in Orange / Red / Green
Sale price

$1,090.00
Regular price
(/)
---
Step into a world of timeless Turkish craftsmanship as you explore the Semi-Antique Cecim Tribal Kilim Rug from Denizli, an exquisite testament to a bygone era's opulent heritage. This vintage hand-knotted wool rug, boasting adaptable 3x4 dimensions, invites you into a realm of vibrant colors and tribal mystique, making it a truly exceptional addition to your interior decor.

Crafted by the skilled hands of women artisans during the mid-century period, this vintage tribal rug embodies a rare fusion of tradition and exuberance. Its design exudes an enchanting charm, seamlessly blending classical motifs with a joyful spirit, evoking a deep sense of nostalgia for the artistry of Anatolia.

At its core, you'll find the traditional "hands on hips" motifs, brought to life in a captivating spectrum of hues, including saffron sunrise, emerald enchantment, ruby spice, tranquil azure, and the deep allure of black, creating a striking contrast that accentuates and highlights these motifs. This mesmerizing palette forms the centerpiece of this timeless masterpiece. Surrounding these central motifs, the border features intricate patterns, adding depth and elegance to the rug's design.

What truly sets this rug apart is its contemporary color palette, with shades that captivate the senses. As a unique feature, you'll notice black tassels adorning only one side of the width, a special characteristic reminiscent of prayer rugs. This adds an additional layer of depth and authenticity to the rug.

With its adaptable 3x4 size, this rug can grace your kitchen, create a warm welcome in the entryway, or infuse a touch of charm into your hallway. This Mid-Century Tribal Rug is a versatile masterpiece that seamlessly brings the spirit of Anatolia into your home, celebrating the past while shining brightly in the present.
Age: 1950s

Condition: Excellent

Dimensions: 2' 9" W x 3' 8" L

Floor Heating Safe: Yes

Material: Wool on cotton

Origin: Denizli, Turkey

Primary Color: Polychromatic

Product Care: Vacuum clean gently or professional cleaning

Shape: Rectangle

Style: Tribal Cecim style
Choose options