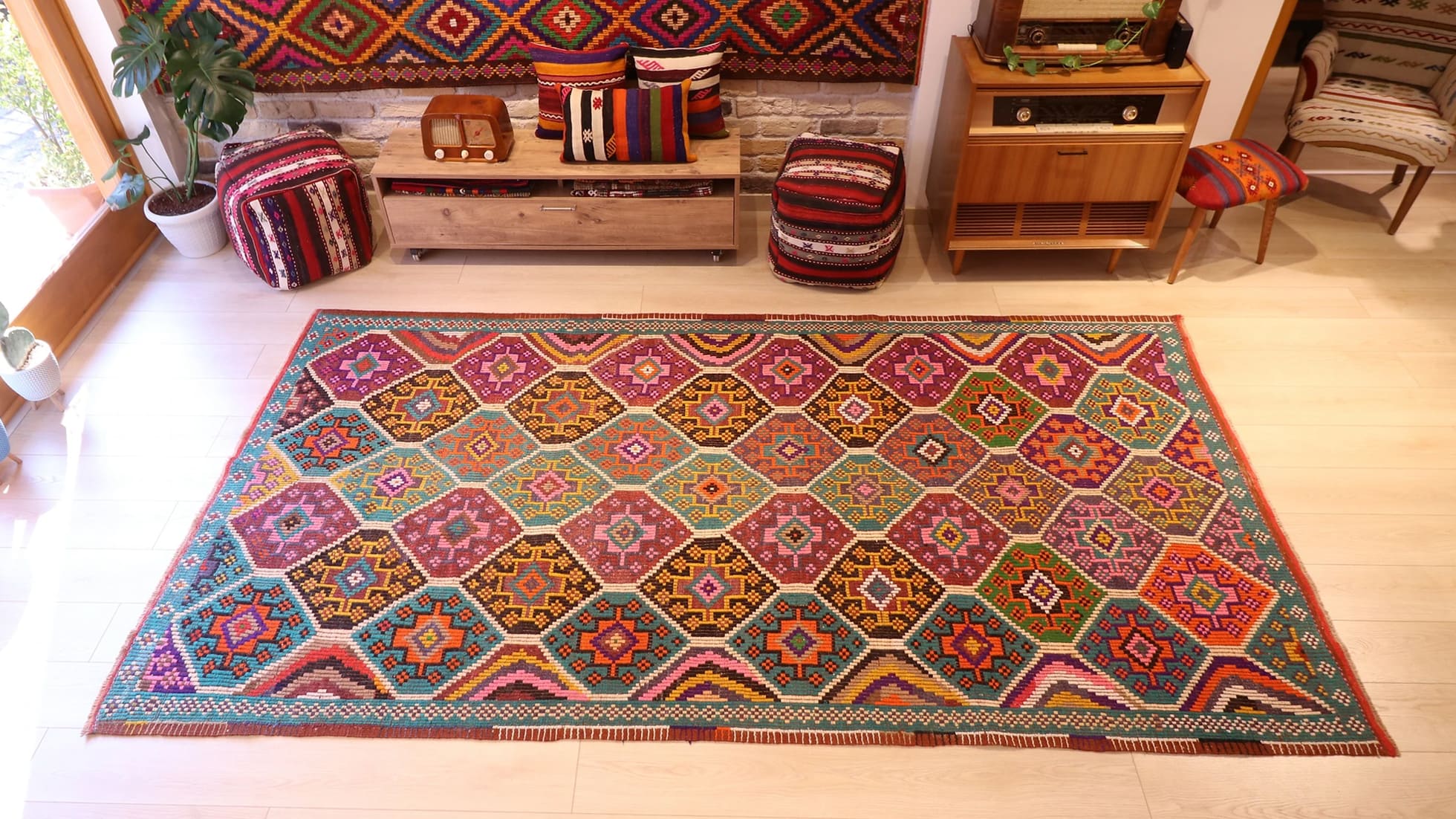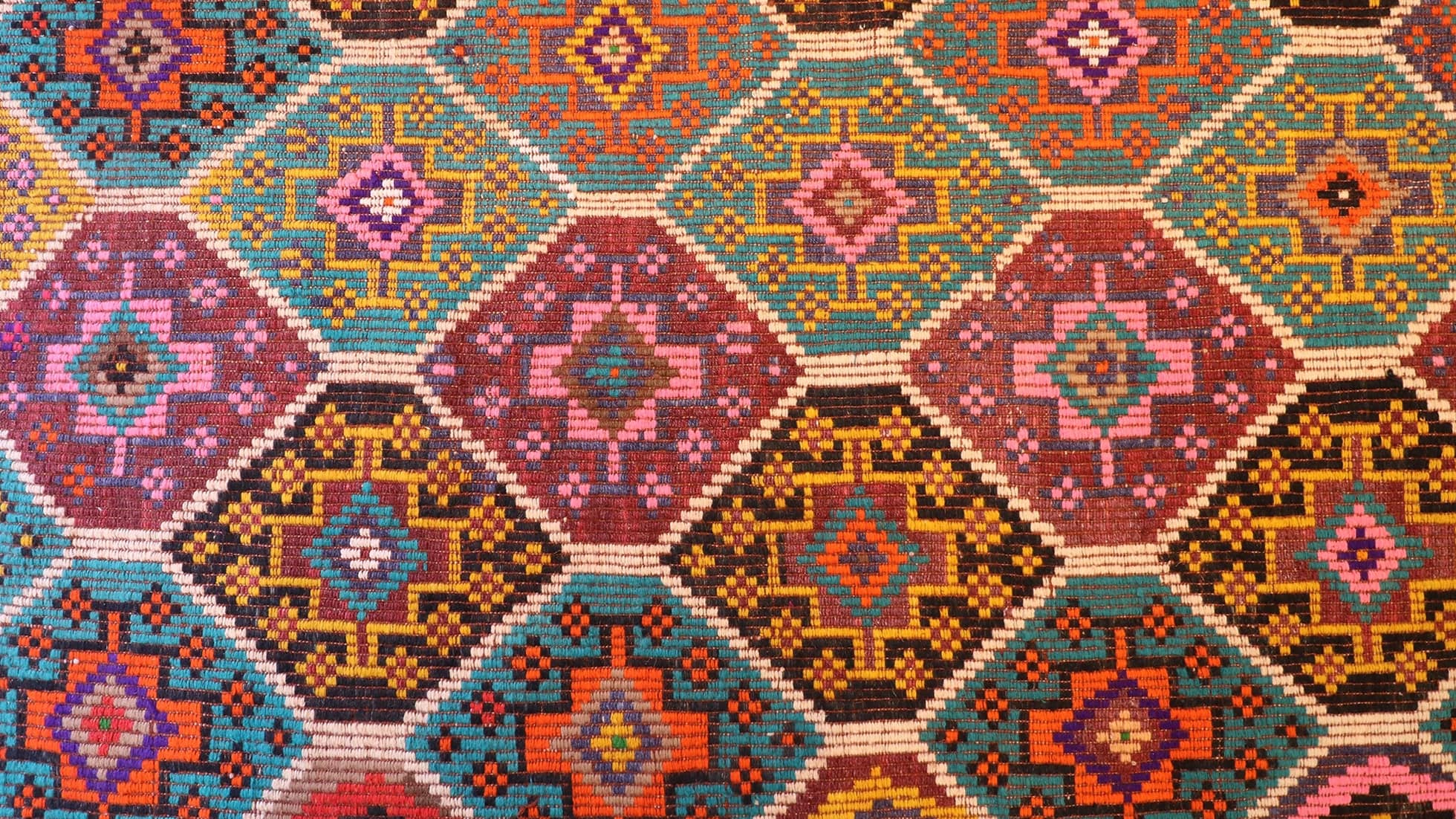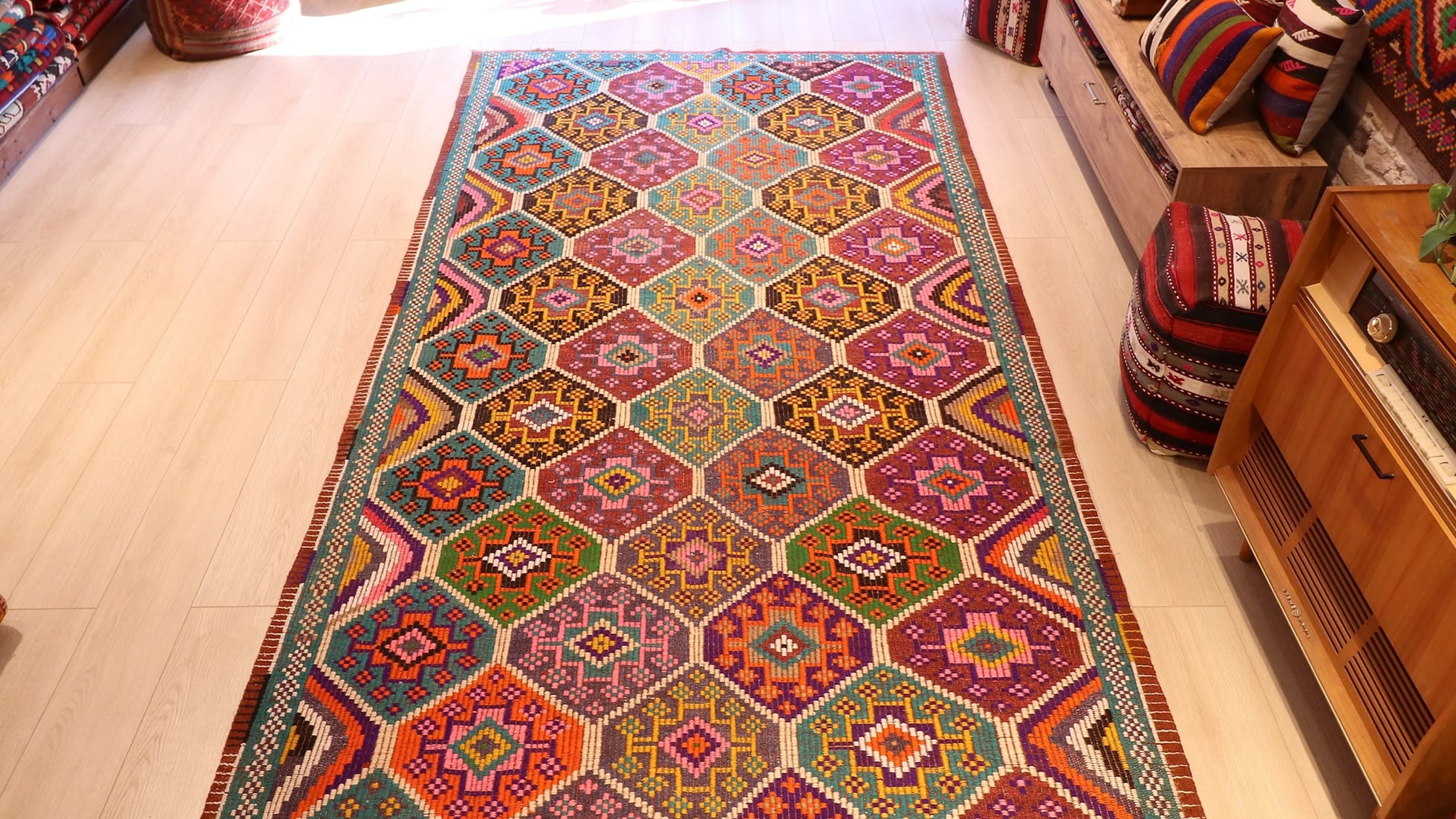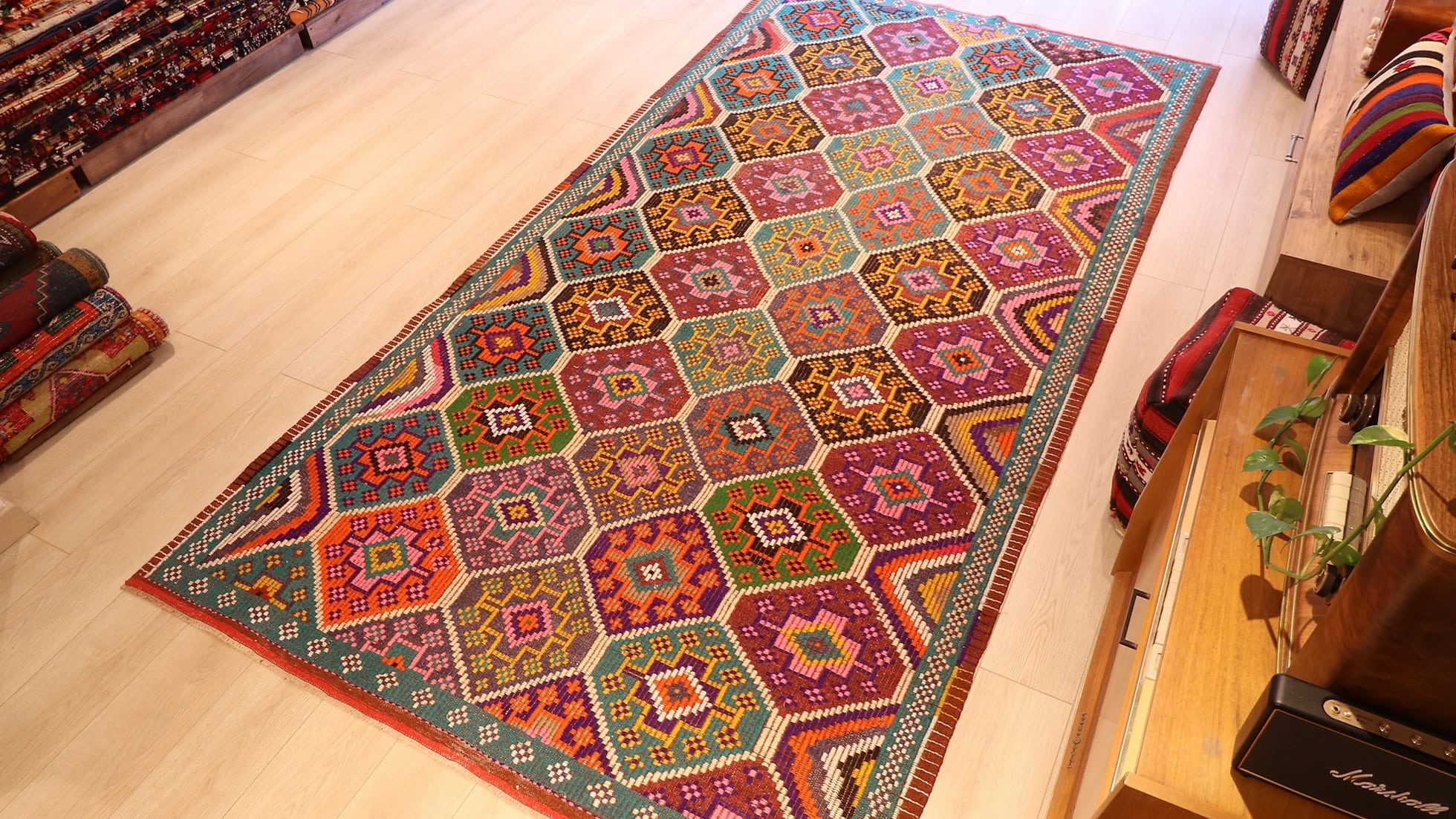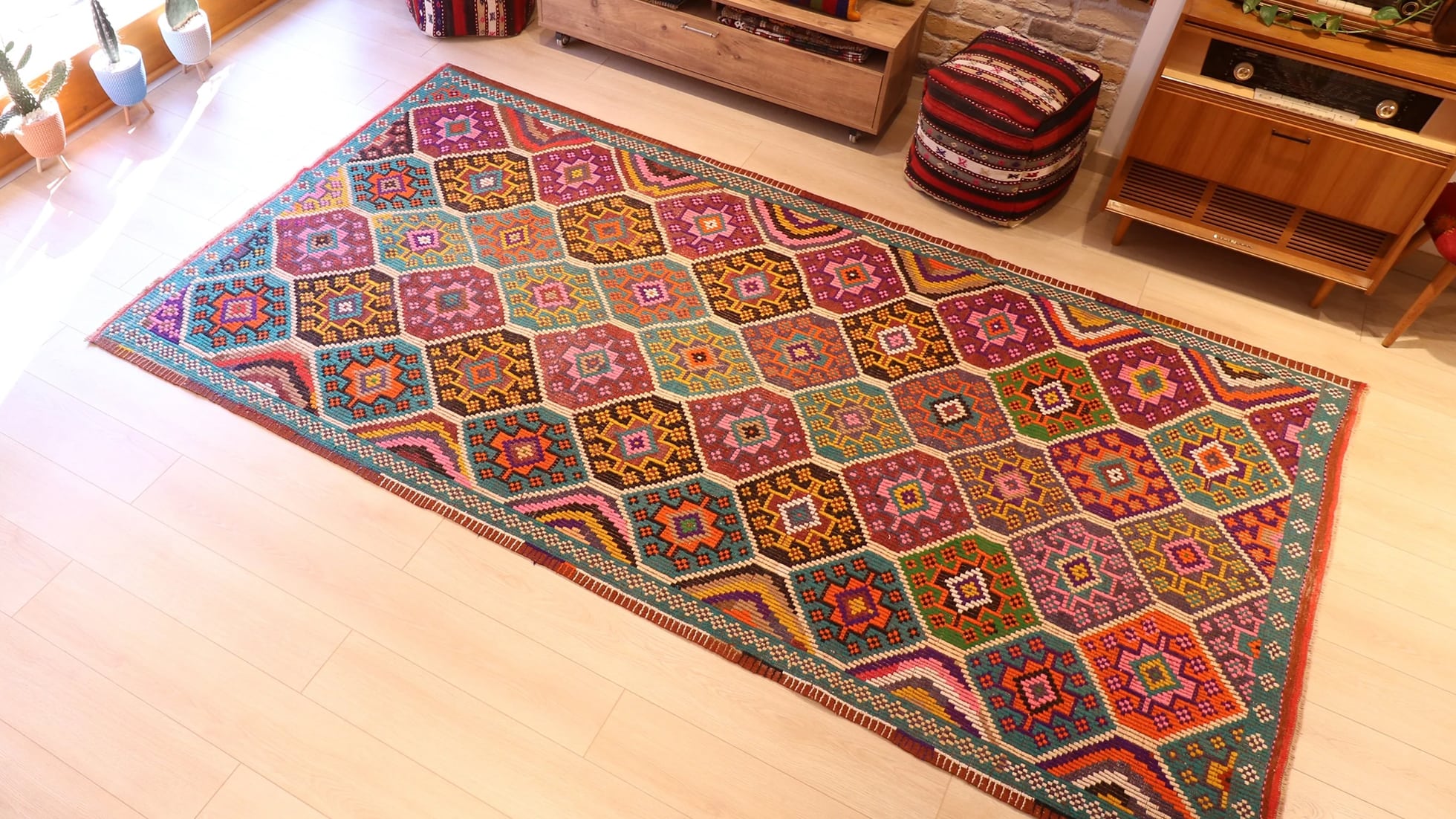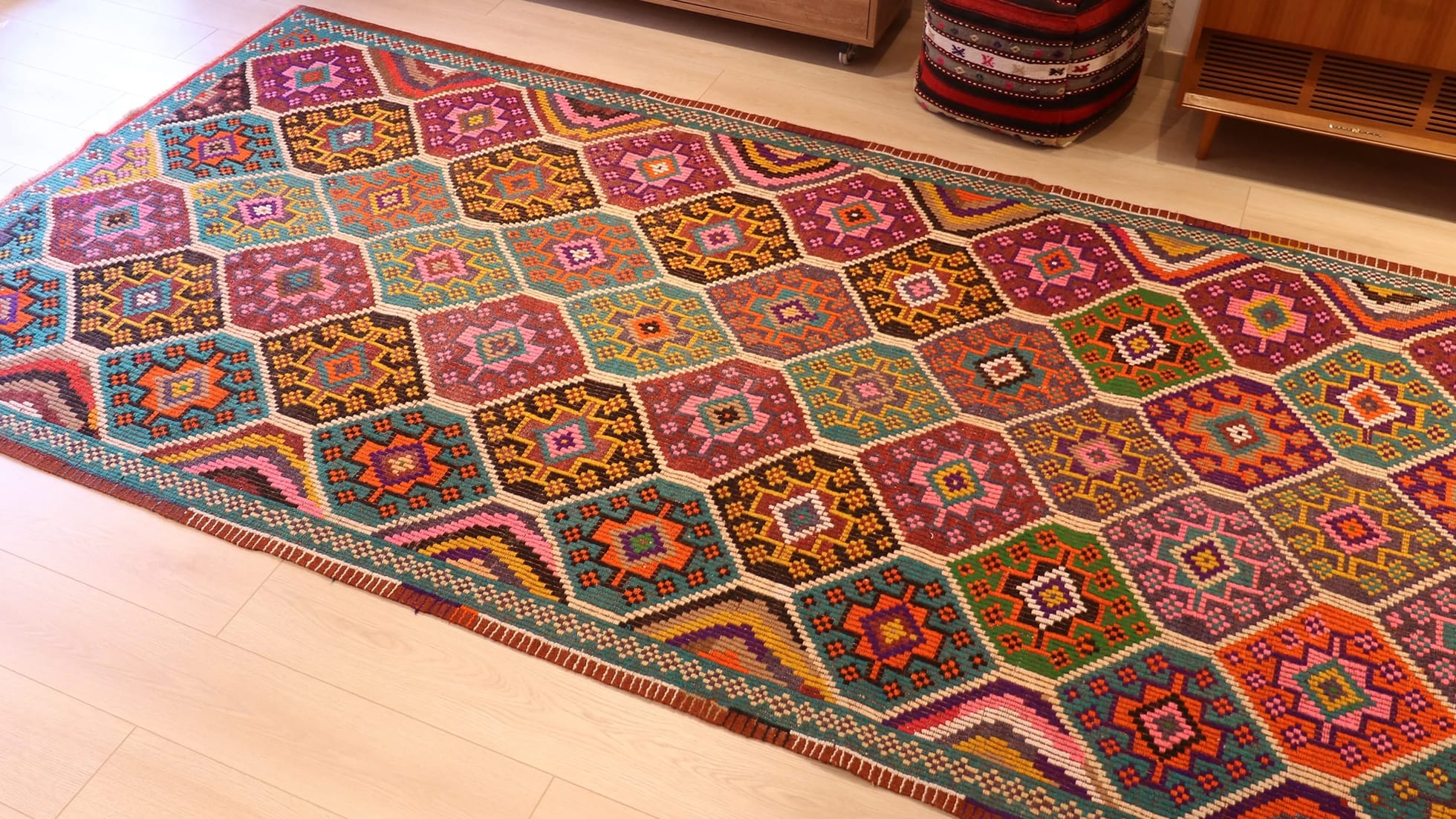 Vintage Turkish Hand-Knotted Rug | Denizli Cecim Kilim in Lozenge Patterns 1950s
Sale price

$2,290.00
Regular price
(/)
---
Embark on a journey of vibrant enchantment with this stunning Mid-Century Cecim Kilim. This magnificent tapestry, boasting an impressive size of 6x11, is adorned with captivating diamond patterns in a kaleidoscope of colors. From lively greens to playful pinks, sunny yellows to vibrant oranges, this kilim is a symphony of hues that breathe life into any space.

Its embroidered look adds an extra layer of allure, as if each stitch tells a story of cultural heritage and meticulous craftsmanship. The attention to detail is evident in every thread, inviting you to run your fingers along the fabric and immerse yourself in its rich texture.

Perfect for large living areas or grandiose dining spaces, this vintage Cecim rug effortlessly becomes the focal point of any room. Its generous size allows it to anchor the ambiance, infusing energy and character into your decor.

Indulge in the timeless allure of this remarkable kilim, where the past and present coexist in perfect harmony. Let the vibrant colors and mesmerizing patterns transport you to faraway lands, where tradition meets contemporary flair. Immerse yourself in the artistry and beauty of this extraordinary piece, and let it become the vibrant heartbeat of your home. 
Age: 1950s

Condition: Excellent

Dimensions: 5' 8" W x 10' 11" L

Floor Heating Safe: Yes

Material: Wool on cotton

Origin: Denizli, Turkey

Primary Color: Polychromatic

Product Care: Vacuum clean gently or professional cleaning

Shape: Rectangle

Style: Tribal Cecim style
Choose options