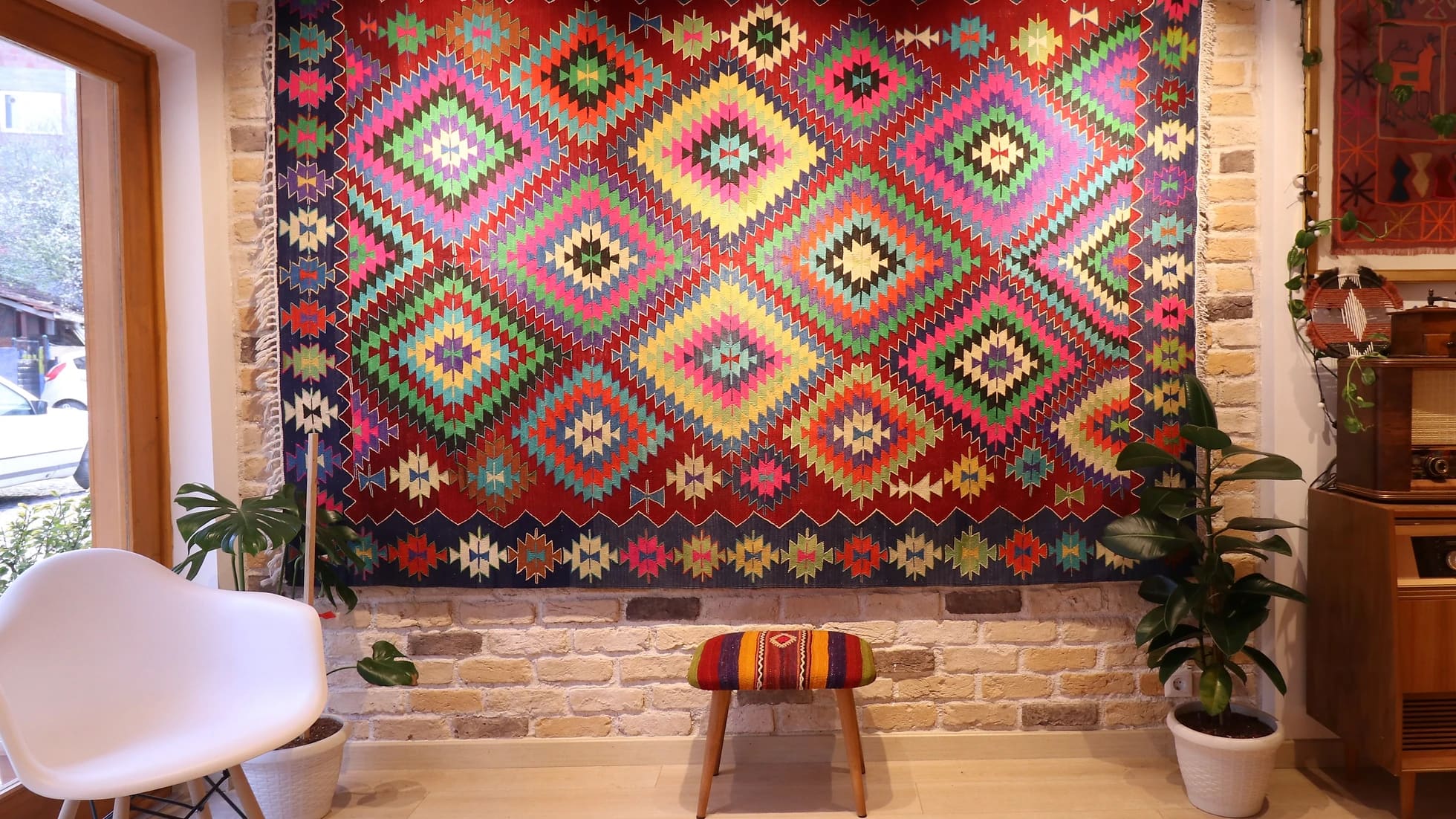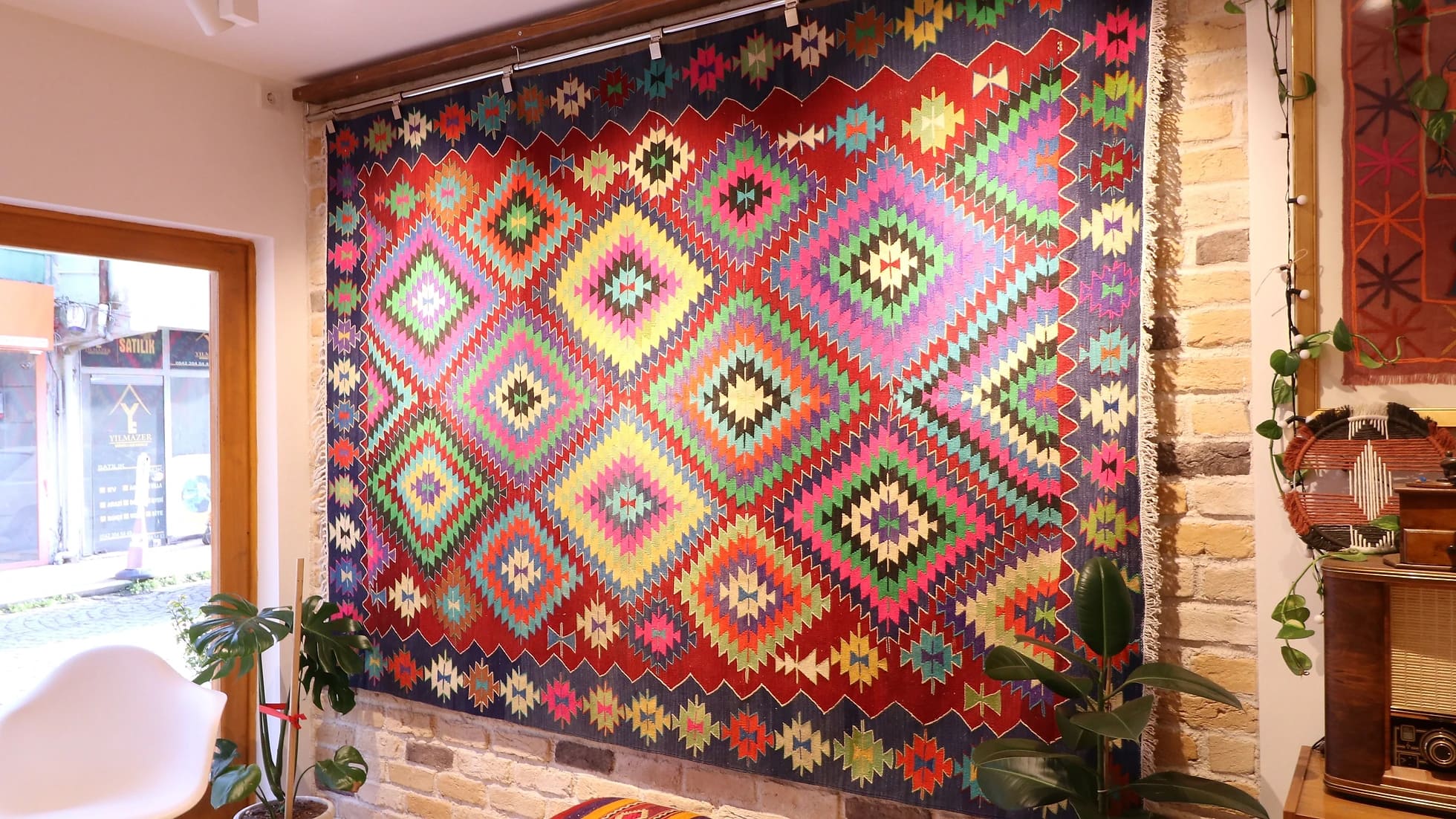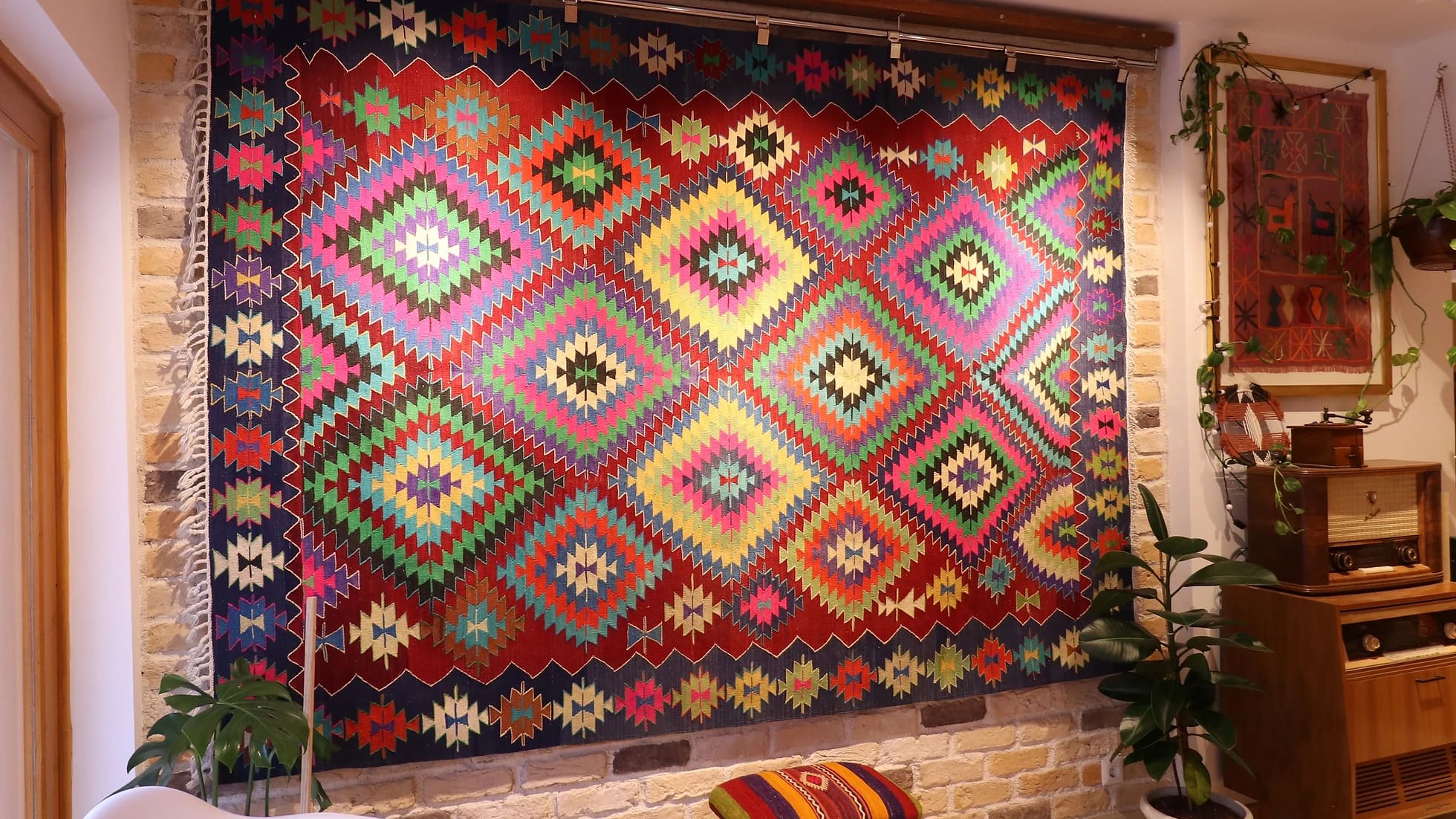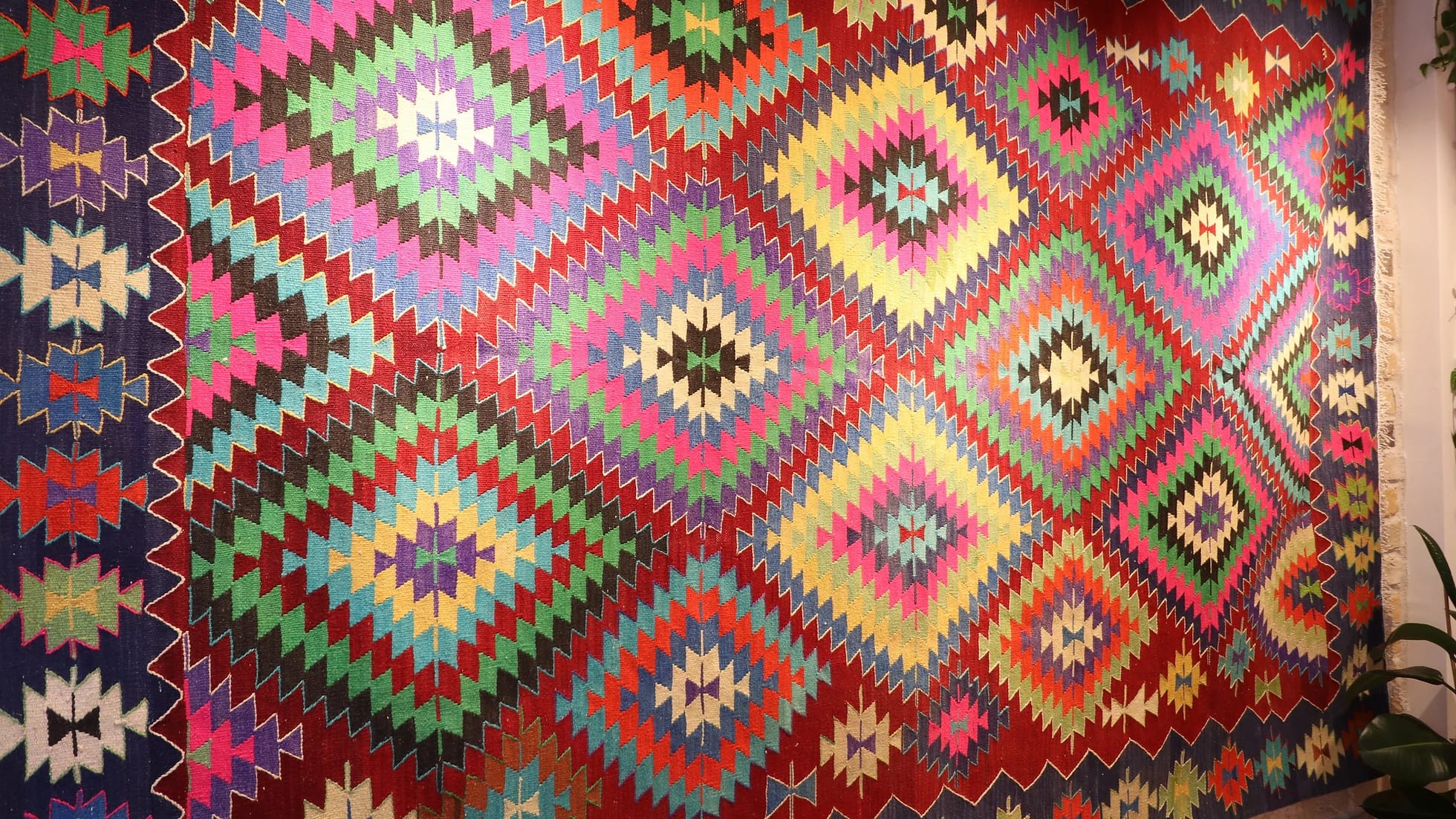 Vintage Turkish Hand-Knotted Rug | Manisa Multicolored Contemporary Kilim in Diamond Patterns 1950s
Sale price

$2,690.00
Regular price
(/)
---
Elevate your living space with the timeless allure of our Vintage Polychromatic Handwoven Rug, hailing from the rich weaving traditions of Manisa, Turkey. This authentic masterpiece, measuring 6x9, woven by the skilled hands of a talented woman weaver, embodies an exceptional fusion of artistry and heritage that seamlessly bridges the past and the future.

Crafted with meticulous precision, the design of this kilim rug is a testament to the weaver's unparalleled talent. Its patterns, deeply rooted in tradition, are brought to life with a futuristic twist that is nothing short of captivating. The lozenges, each a kaleidoscope of vibrant shades, grace the rug's surface in a harmonious dance of pink, purple, blue, beige, yellow, and green, all set against a regal backdrop of resplendent red.

These lozenges, affectionately referred to as "star" motifs are not merely beautiful; they are a symbol of the weaver's dedication and the rug's authenticity. Each large star is lovingly enclosed by a constellation of smaller ones, gracefully adorning the rug's border. The border itself, a deep and luxurious navy, is elegantly framed by a zigzag line known as the "running water", a motif that adds a touch of timeless mystique.

This one-of-a-kind kilim rug is a versatile masterpiece that effortlessly complements contemporary, eclectic, and transitional interiors. Its unparalleled beauty and craftsmanship make it a truly exceptional addition to your home.

This rug is more than just a piece of decor; it is a statement of conscious living. Handmade with love, it carries the legacy of Turkish craftsmanship while being environmentally sustainable. By owning this unique creation, you are not just investing in a rug; you are investing in a piece of artistry that will make you feel special and mindful every day.

Elevate your space with this gorgeous kilim – a masterpiece that encapsulates tradition, innovation, and sustainability. Make it yours today and let its timeless beauty transform your living environment. Your home deserves nothing less.
Age: 1950s

Condition: Excellent

Dimensions: 6' 4" W x 8' 11" L

Floor Heating Safe: Yes

Material: Wool on cotton

Origin: Manisa, Turkey

Primary Color: Polychromatic

Product Care: Vacuum clean gently or professional cleaning

Shape: Rectangle

Style: Contemporary style
Choose options