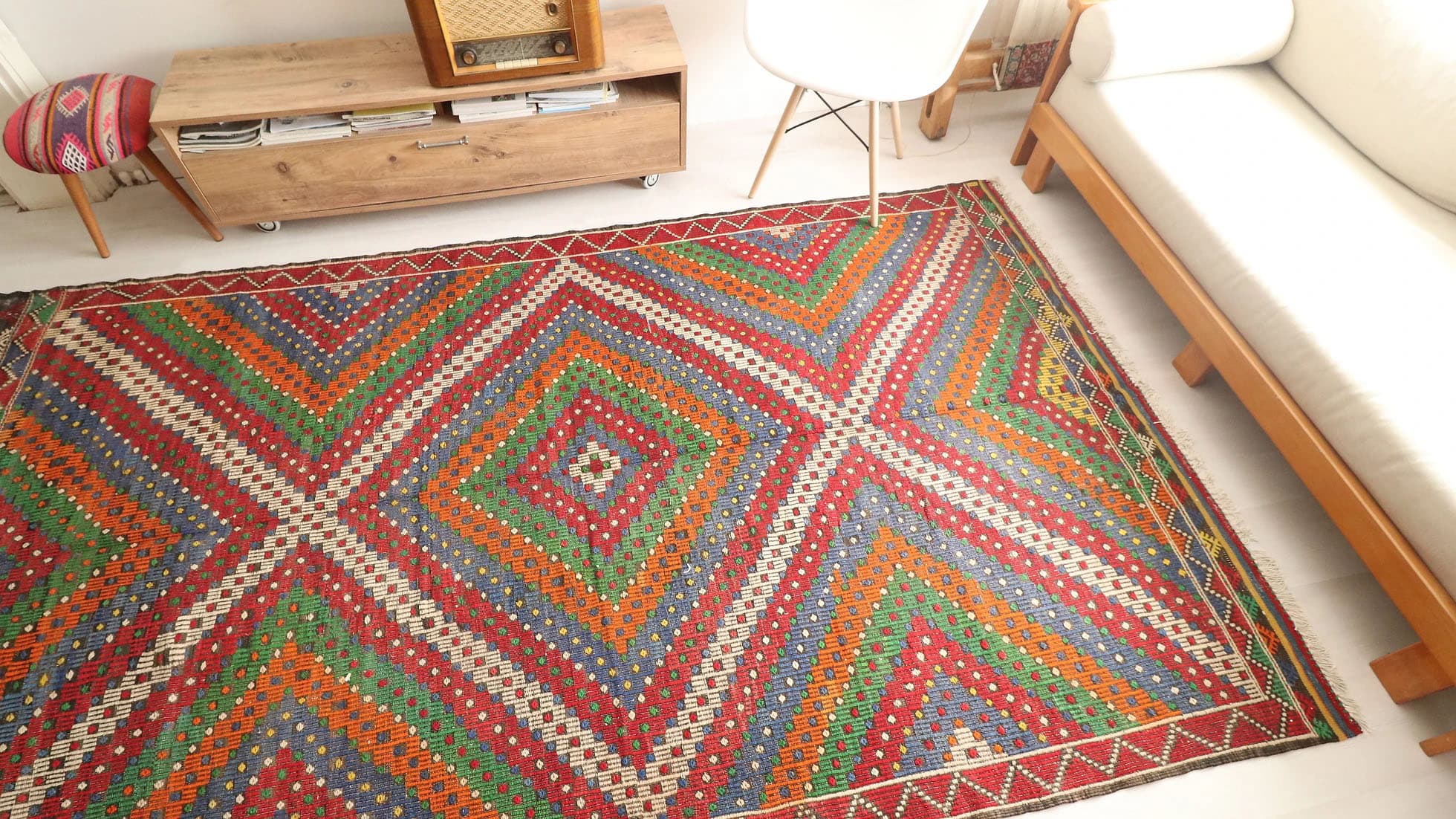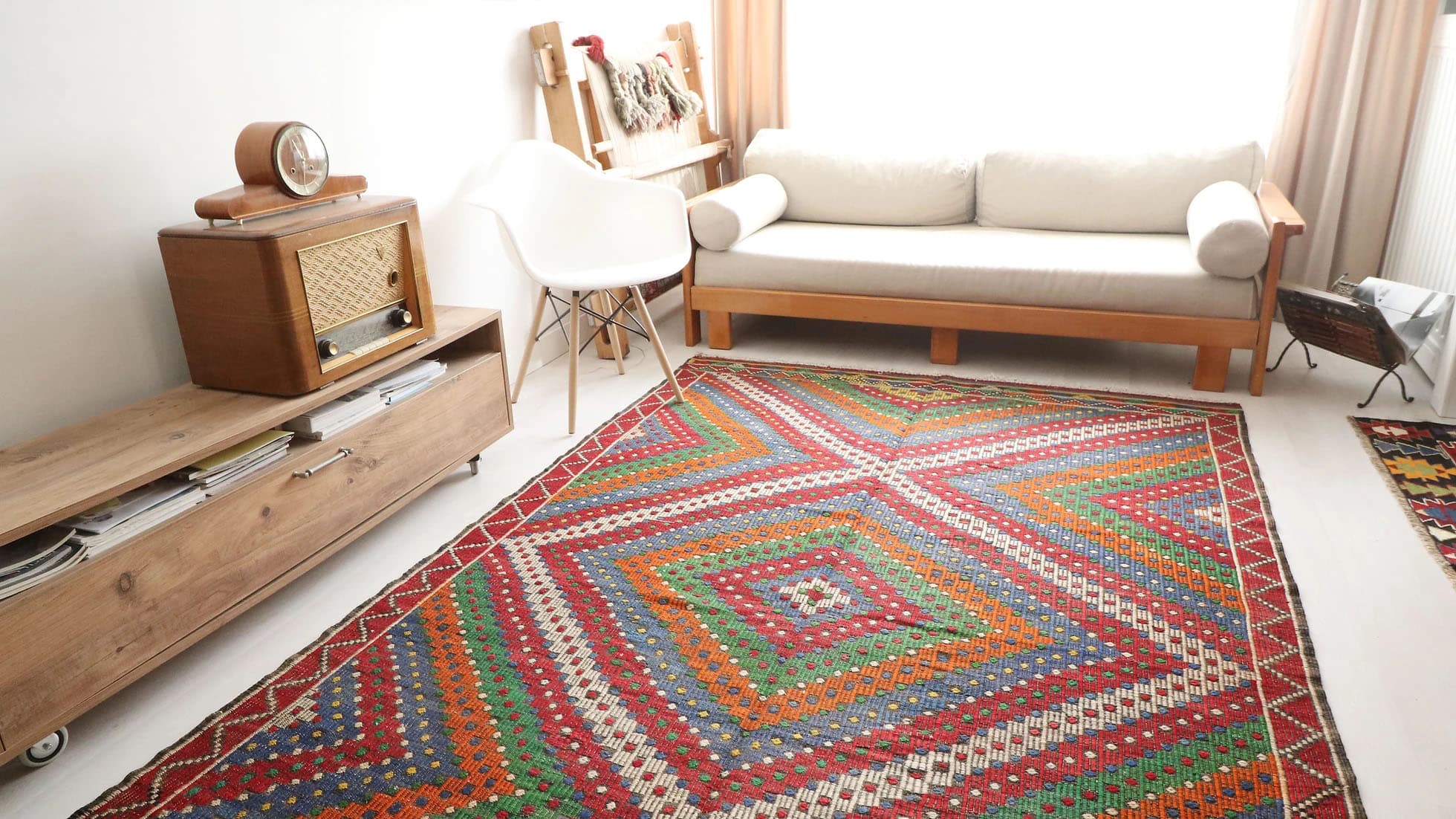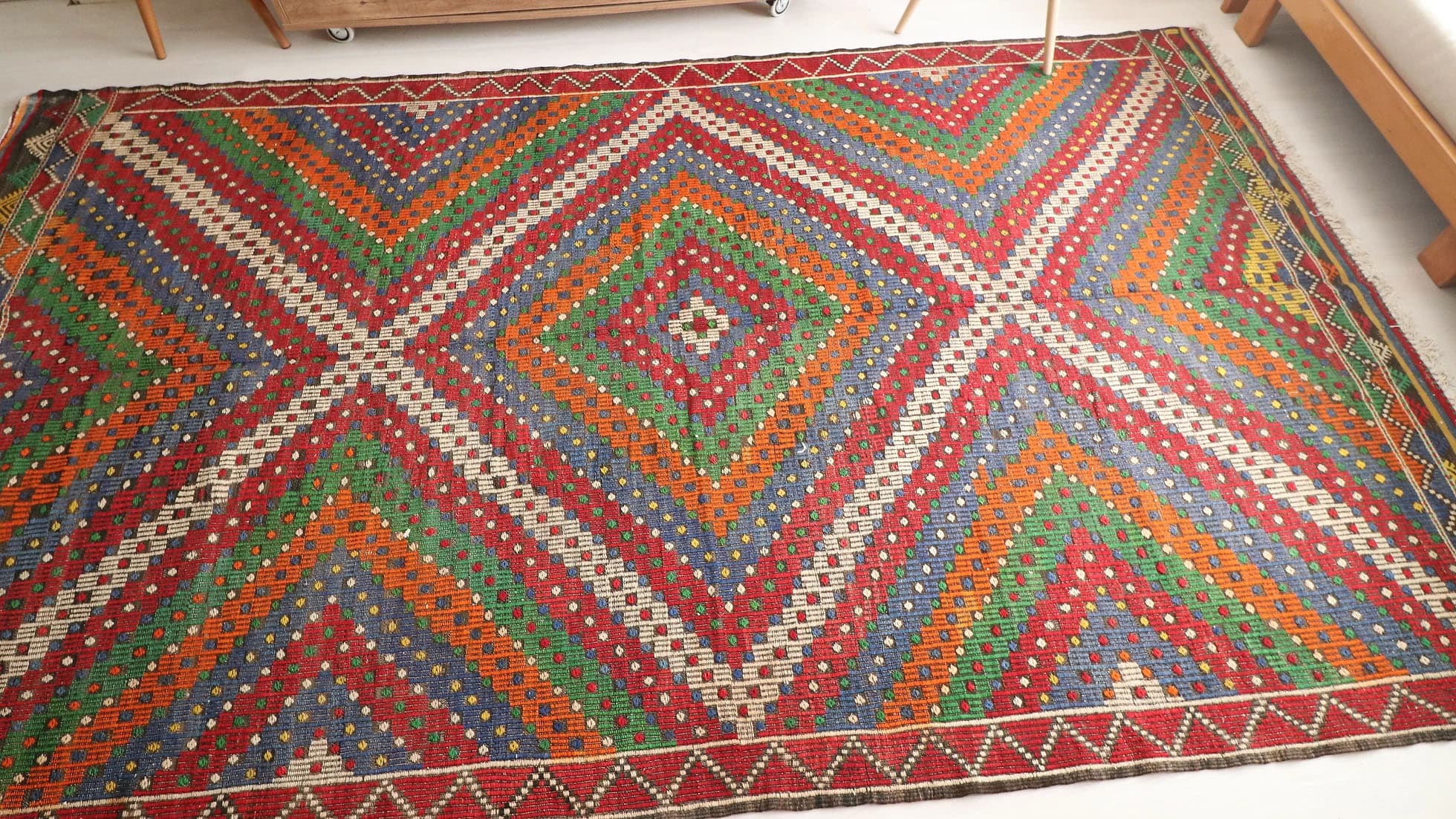 Vintage Turkish Hand-Knotted Rug | Konya Soumak Neutral Kilim in Yuruk Style 1940s
Sale price

$1,990.00
Regular price
(/)
---
Step into a realm of timeless elegance with this exquisite Vintage Soumak Kilim, a captivating masterpiece that effortlessly marries classic charm with a contemporary allure. Hailing from the picturesque landscapes of Turkey and originating in the mid-20th century, circa 1940s, this remarkable 7x8 rug showcases a harmonious fusion of colors and patterns, offering a visual symphony for the senses.

Neutral tones take center stage, embracing a sophisticated palette that seamlessly blends earthy browns, serene greens, tranquil blues, delicate violets, warm camel hues, and soft creams. Each shade gracefully transitions into the next, creating a captivating mosaic of understated opulence that radiates both warmth and tranquility.

The lozenge patterns adorning this Soumak kilim further enhance its allure, evoking a sense of artistic mastery and cultural heritage. Meticulously handcrafted from premium quality wool, every stitch and weave reflects the artisan's dedication and passion for their craft. The inherent durability of wool ensures that this kilim will continue to withstand the test of time, preserving its beauty and inviting generations to revel in its timeless charm.

As you step onto this vintage Turkish rug, you'll be transported to an era where tradition met innovation, where simplicity coexisted with opulence. It is a testament to the skill and creativity of Turkish artisans, who poured their hearts and souls into its creation, leaving an indelible mark on each thread.

Embrace the allure of this remarkable Soumak Kilim Rug, inviting its understated elegance and captivating hues into your space. Whether adorning a living room, bedroom, or study, it promises to be a captivating centerpiece, effortlessly elevating any decor scheme with its rich history and unparalleled beauty.
Age: 1940s

Condition: Excellent

Dimensions: 6' 8" W x 8' 4" L

Floor Heating Safe: Yes

Material: Wool on cotton

Origin: Konya, Turkey

Primary Color: Polychromatic

Product Care: Vacuum clean gently or professional cleaning

Shape: Rectangle

Style: Yuruk style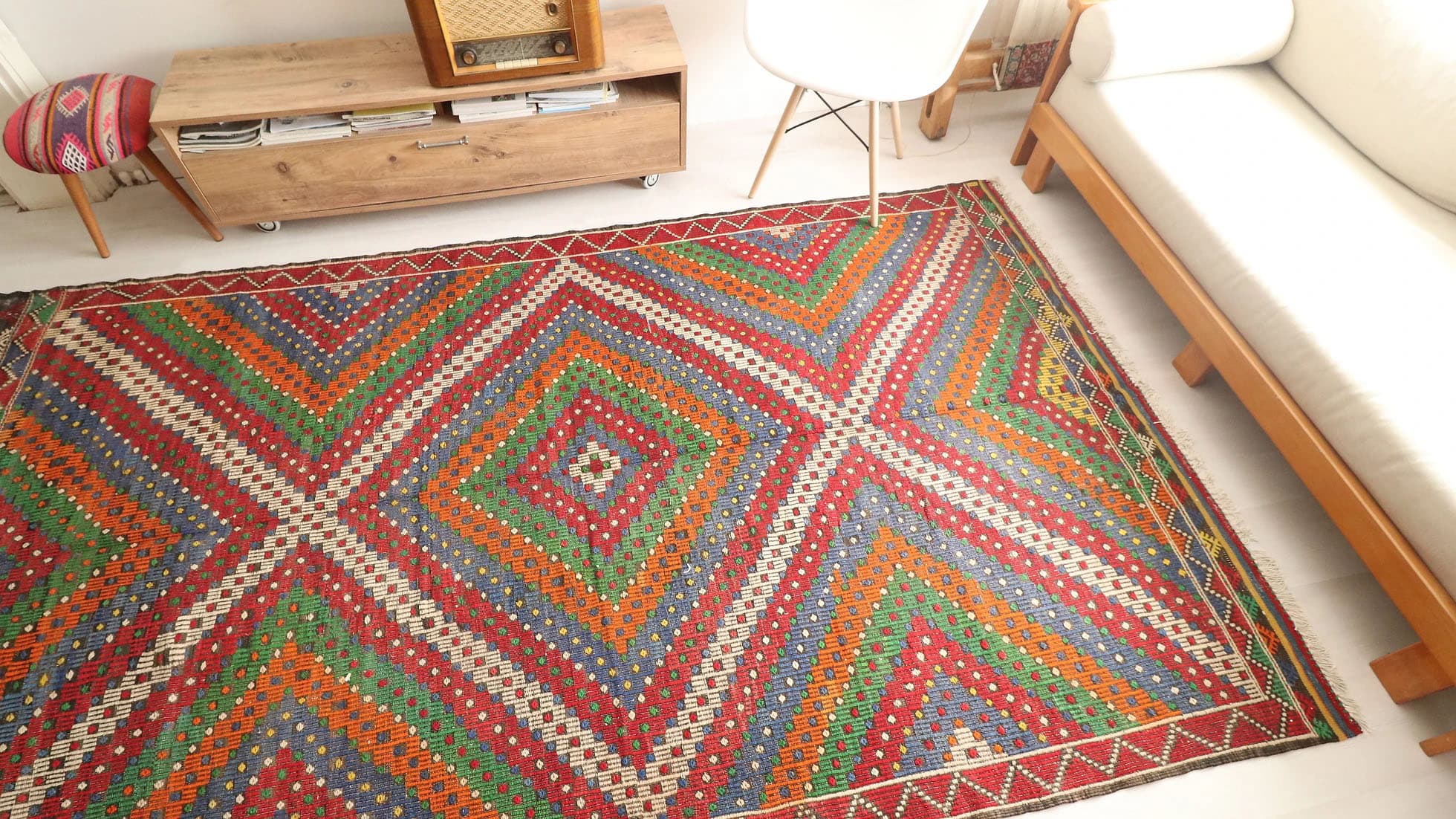 Vintage Turkish Hand-Knotted Rug | Konya Soumak Neutral Kilim in Yuruk Style 1940s
Sale price

$1,990.00
Regular price
Choose options