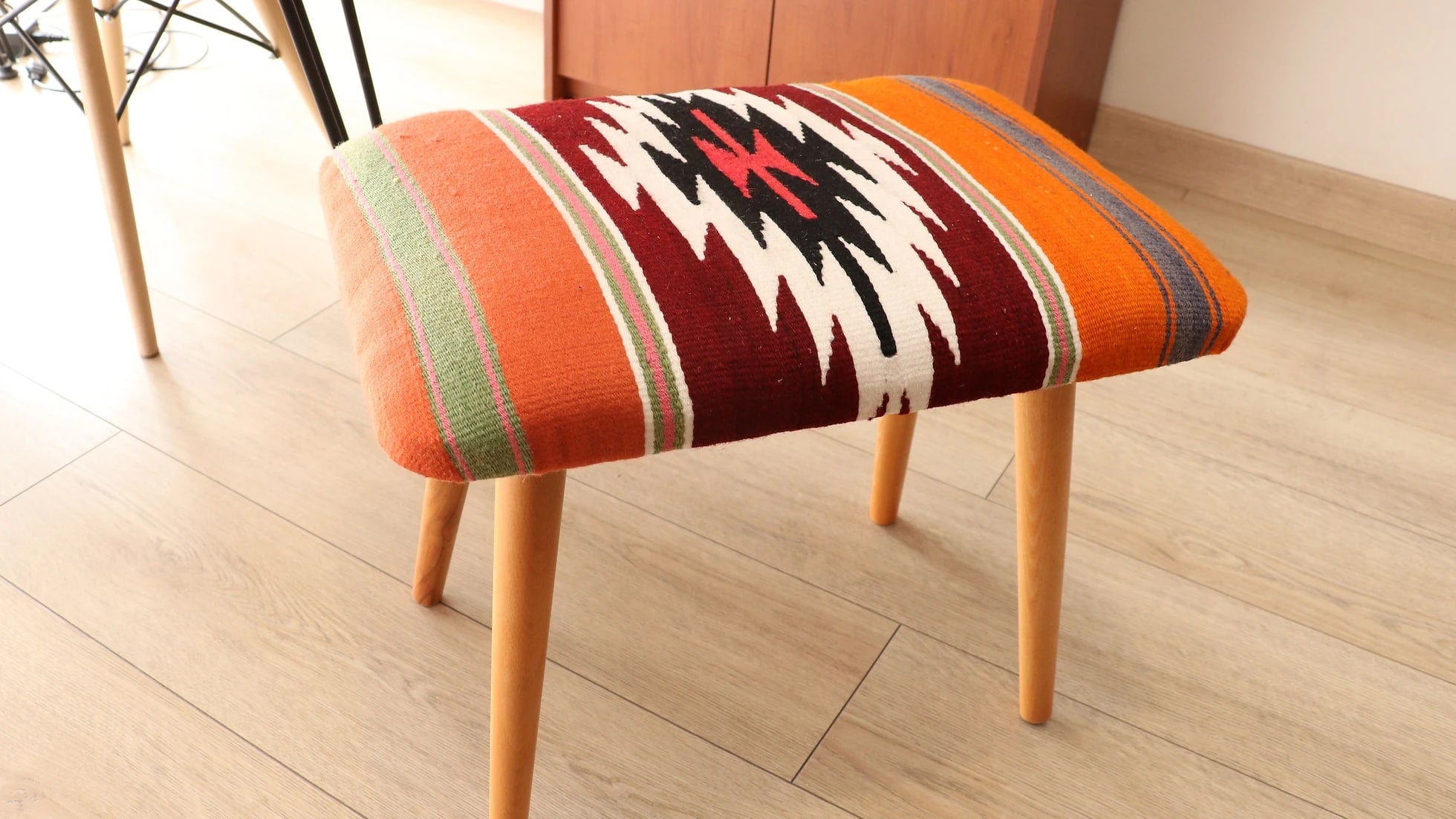 Vintage Kilim Upholstered Stool in Orange / Brick Red / White
Sale price

$490.00
Regular price
(/)
---
Introducing our exquisite Handcrafted Footstool, adorned with a Vintage Handwoven Turkish Kilim. This exceptional kilim is not only adorned with "star" motifs but also boasts an enchanting array of colorful stripes and pink "hair band" motif, showcasing our unrivaled expertise in kilim upholstery. We've mastered the intricate art of working with kilim, known for its challenging thickness and elaborate patterns, allowing us to seamlessly integrate these diverse designs into furniture through meticulous cutting, pattern alignment, and flawless application.

Our commitment to craftsmanship shines through in every piece we create, with each kilim representing an exceptional masterpiece painstakingly handwoven by skilled women weavers. What sets us apart is our unwavering dedication to sourcing only the most exceptional kilims, thoughtfully selected from various regions of Anatolia. Each piece is chosen for its exceptional quality and distinct character, ensuring that your stool becomes a genuine treasure.

This stunning kilim seat effortlessly complements a wide range of interior styles, from Southwestern and rustic to modern farmhouse, mid-century modern, vintage French, and elegant British designs. Its versatility positions it as the perfect accent piece for any room, infusing timeless charm and character. Our handcrafted footstool immerses you in the transformative essence of Turkish kilim heritage, meticulous craftsmanship, tribal allure, and a vivid polychromatic palette, featuring rich orange, white, and brick red colors with a prominent star medallion. It's an authentically unique accent piece that epitomizes the sophistication your home truly deserves.
Age: New

Condition: Excellent (Legs are demounted)

Dimensions: 1' 2" W x 1' 8" L x 1' 4" H

Floor Heating Safe: Yes

Material: Handwoven vintage kilim

Origin: Turkey

Primary Color: Polychromatic

Product Care: Vacuum clean gently or professional cleaning

Shape: Rectangle

Style: Vintage style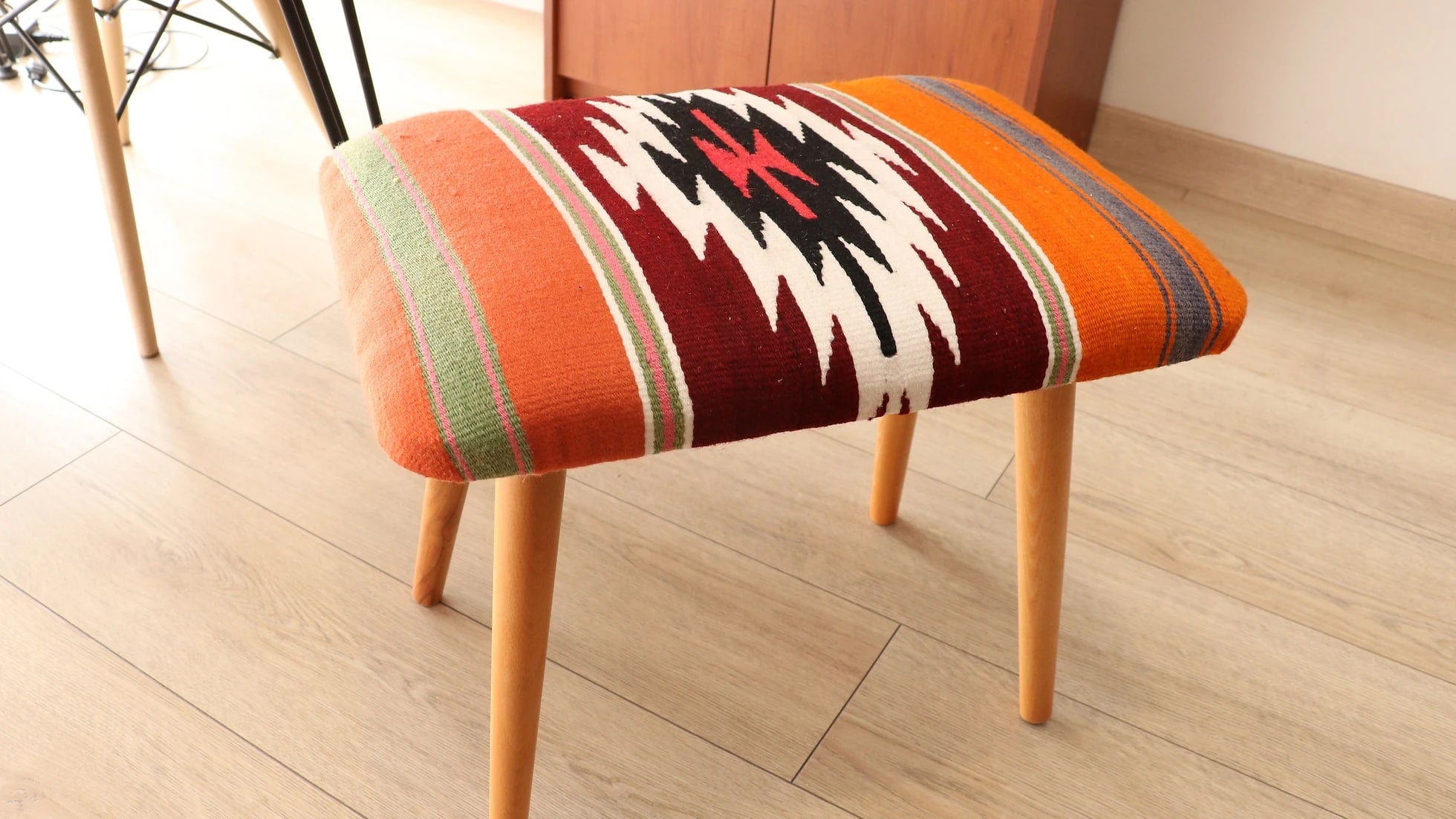 Vintage Kilim Upholstered Stool in Orange / Brick Red / White
Sale price

$490.00
Regular price
Choose options