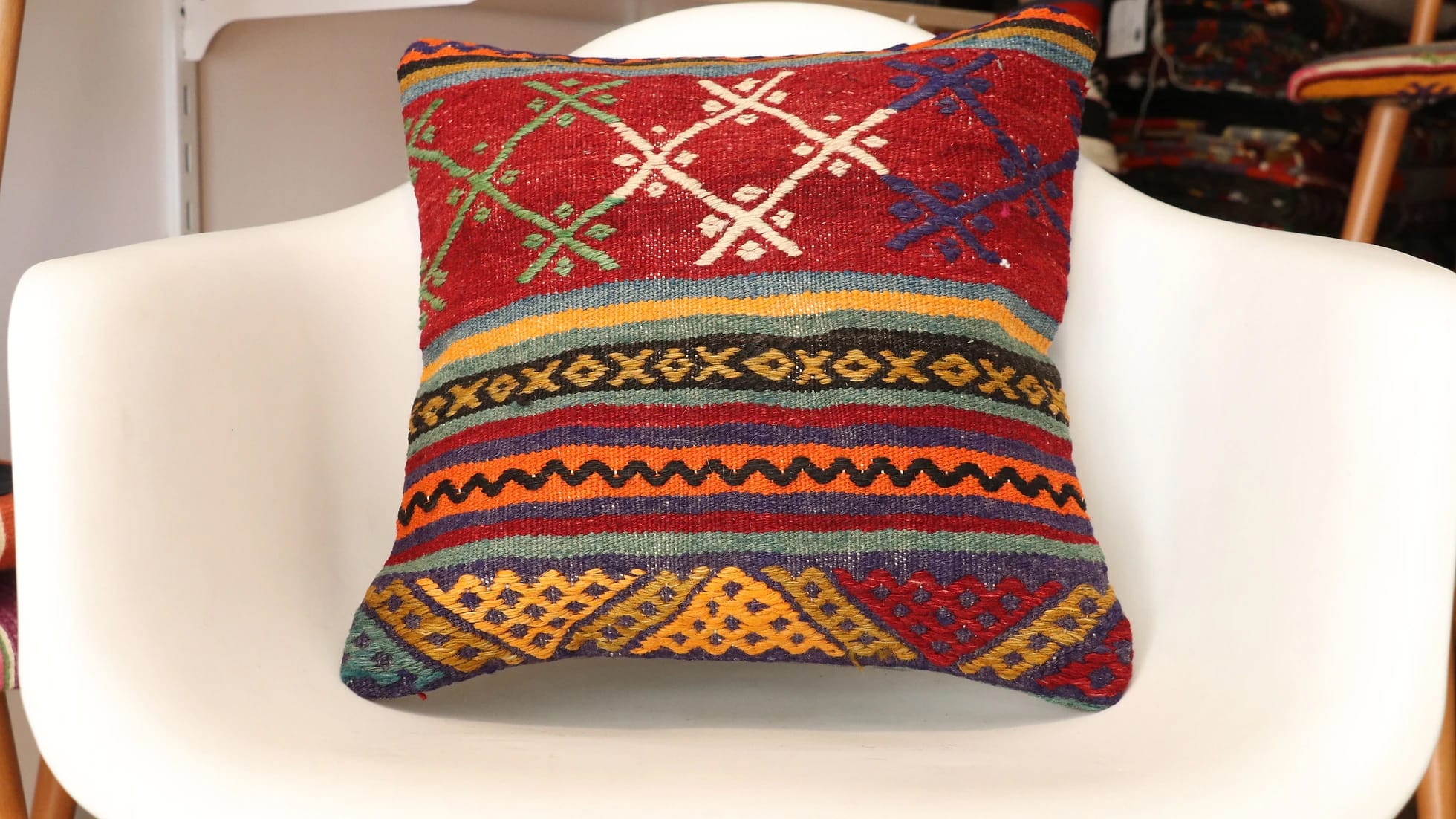 Vintage Handwoven Kilim Pillow in Rustic Colors
Sale price

$249.00
Regular price
(/)
---
Introducing our exquisite Vintage Handwoven Kilim Pillow, a true masterpiece of artistry and craftsmanship. In its natural rustic colors, this cushion cover boasts a harmonious blend of earthy reds, warm yellows, and inviting oranges, all expertly handwoven into a tapestry of timeless beauty. This is more than just a pillow; it's a piece of history and culture, a testament to the age-old tradition of kilim weaving.

Each pillow tells a story, with tribal repetitive motifs that resonate with the echoes of generations past. The intricate patterns are a nod to the rich heritage of nomadic tribes, and they add an authentic touch to any space. Whether you're decorating a boho-chic loft, a cozy cottage retreat, a modern farmhouse, or even a classic British drawing room, this kilim pillow effortlessly transcends style boundaries, becoming a versatile element of design in any interior.

What sets this kilim pillow apart is not just its aesthetic appeal, but also its commitment to sustainability. Crafted from high-quality wool and cotton, eco-friendly materials, this pillow is a testament to our dedication to preserving the environment.

This vintage kilim accent is not just a decor item; it's a statement of character and warmth. Placed on your couch, armchair, or bed, it immediately infuses your living space with a sense of history and soul. Guests will be captivated by its unique charm and timeless elegance.

In a world of mass-produced goods, this kilim pillow stands as a symbol of artisanship, heritage, and authenticity. It's not just a pillow; it's a piece of cultural significance that can transform any room into a sanctuary of style and comfort. Elevate your home with this sustainable and affordable luxury kilim pillow and experience the magic it brings to your living space.
Age: New

Condition: Excellent (Does not include an insert)

Dimensions: 1' 4" W x 1' 4" L

Floor Heating Safe: Yes

Material: Handwoven vintage kilim

Origin: Turkey

Primary Color: Polychromatic

Product Care: Vacuum clean gently or professional cleaning

Shape: Square

Style: Vintage style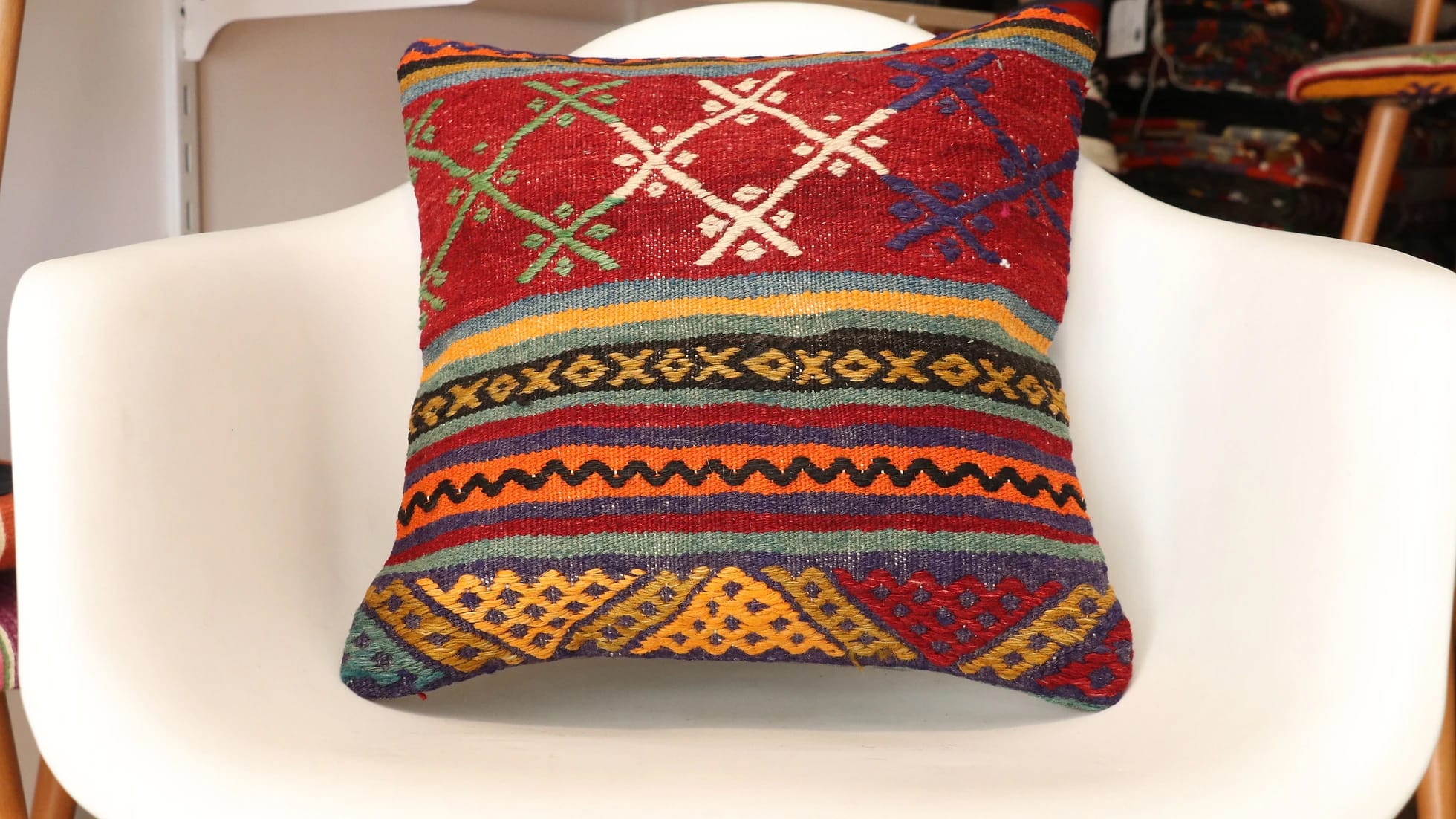 Vintage Handwoven Kilim Pillow in Rustic Colors
Sale price

$249.00
Regular price
Choose options