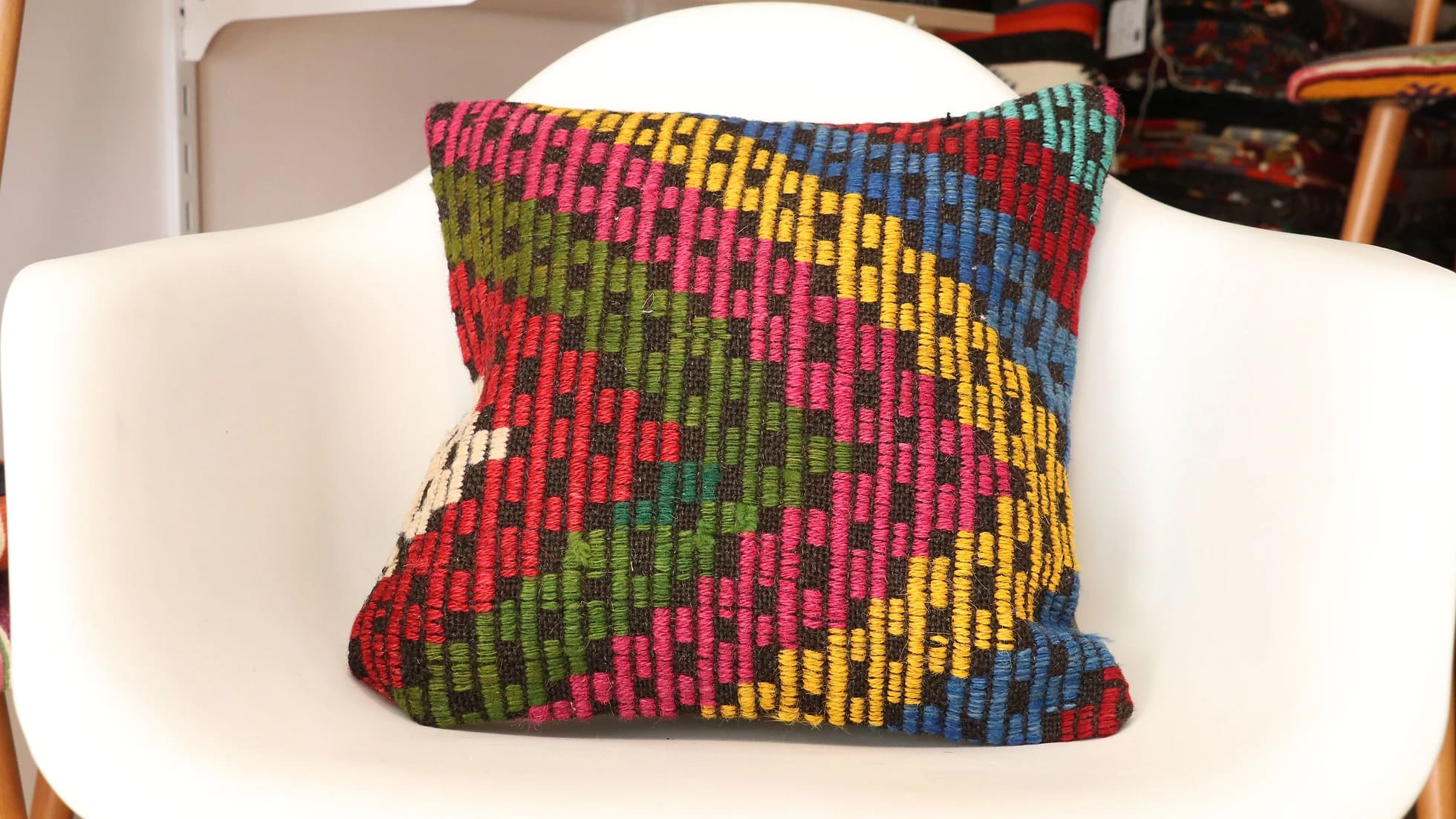 Vintage Handwoven Cecim Kilim Pillow in Multicolors
Sale price

$249.00
Regular price
(/)
---
Introducing our Polychromatic Vintage Kilim Pillow, a work of art that showcases the timeless beauty of handwoven craftsmanship. In a vibrant palette featuring pink, green, naviy, red, and yellow, this cushion cover weaves together a harmonious blend of colors. It's not just a pillow; it's a piece of history and culture, a testament to the enduring tradition of kilim weaving, specifically in the special Cecim style, renowned for its embroidered look.

Each pillow carries with it a unique narrative, with tribal motifs that resonate with the stories of generations past. The intricate patterns pay homage to the rich heritage of nomadic tribes, adding an authentic touch to any space. Whether you're furnishing a boho-chic loft, a cozy cottage retreat, a modern farmhouse, or even a classic British drawing room, this kilim pillow effortlessly bridges style boundaries, making it a versatile element of design in any interior.

What sets this kilim pillow apart extends beyond its aesthetic allure; it's also a statement of our commitment to sustainability. Crafted from premium wool and cotton, using eco-friendly materials, this pillow reflects our dedication to environmental preservation.

More than just a decorative item, this vintage kilim accent exudes character and warmth. Placed on your couch, armchair, or bed, it instantly infuses your living space with a sense of history and soul. Its unique charm and timeless elegance will captivate your guests.

In a world saturated with mass-produced goods, our kilim pillow stands as a symbol of artisanship, heritage, and authenticity, especially in the revered Cecim style weaving technique, known for its embroidered appearance. It's not just a pillow; it's a piece of cultural significance capable of transforming any room into a sanctuary of style and comfort. Elevate your home with this sustainable and affordable luxury kilim pillow and experience the enchantment it brings to your living space.
Age: New

Condition: Excellent (Does not include an insert)

Dimensions: 1' 4" W x 1' 4" L

Floor Heating Safe: Yes

Material: Handwoven vintage kilim

Origin: Turkey

Primary Color: Polychromatic

Product Care: Vacuum clean gently or professional cleaning

Shape: Square

Style: Vintage style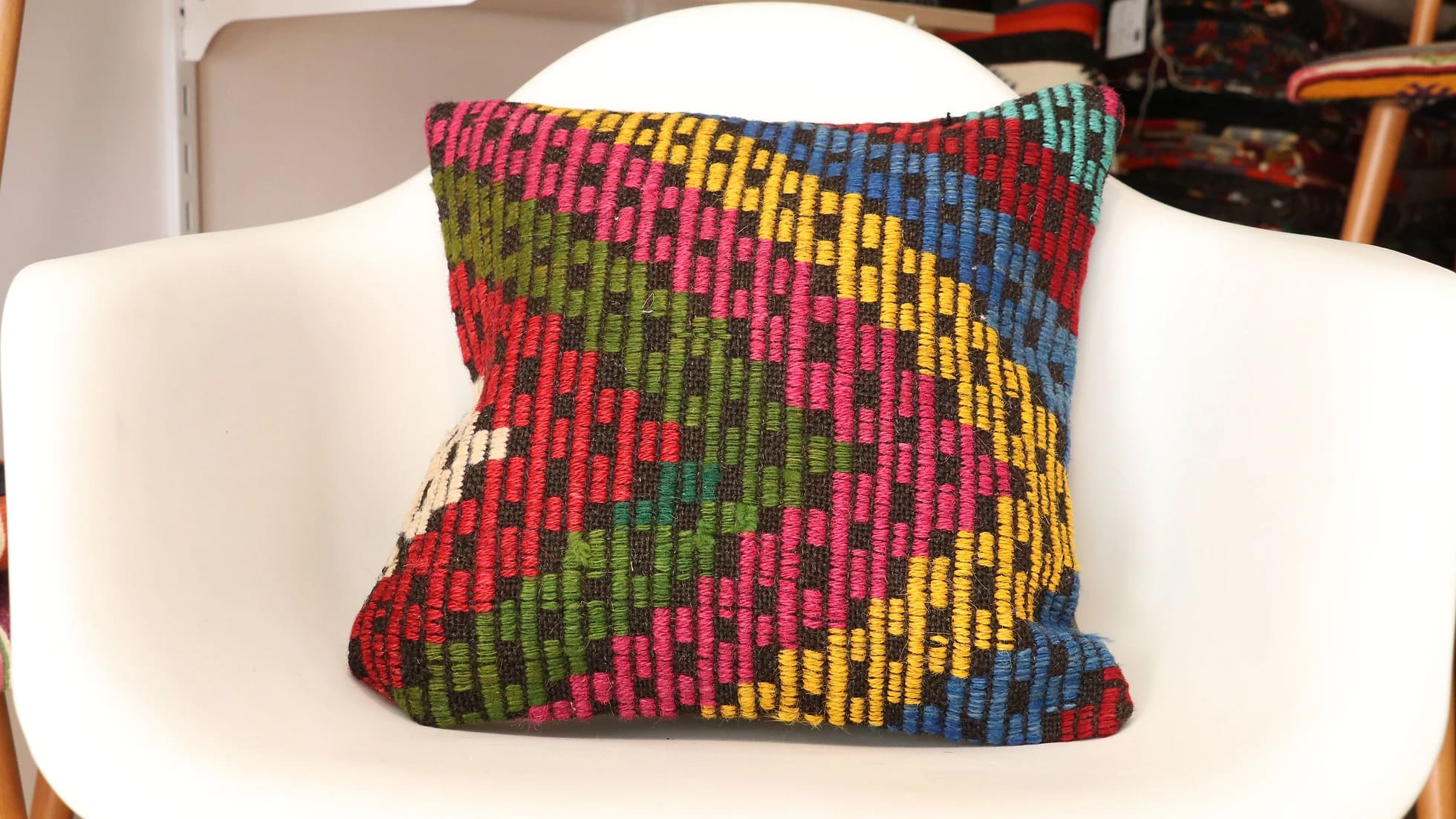 Vintage Handwoven Cecim Kilim Pillow in Multicolors
Sale price

$249.00
Regular price
Choose options