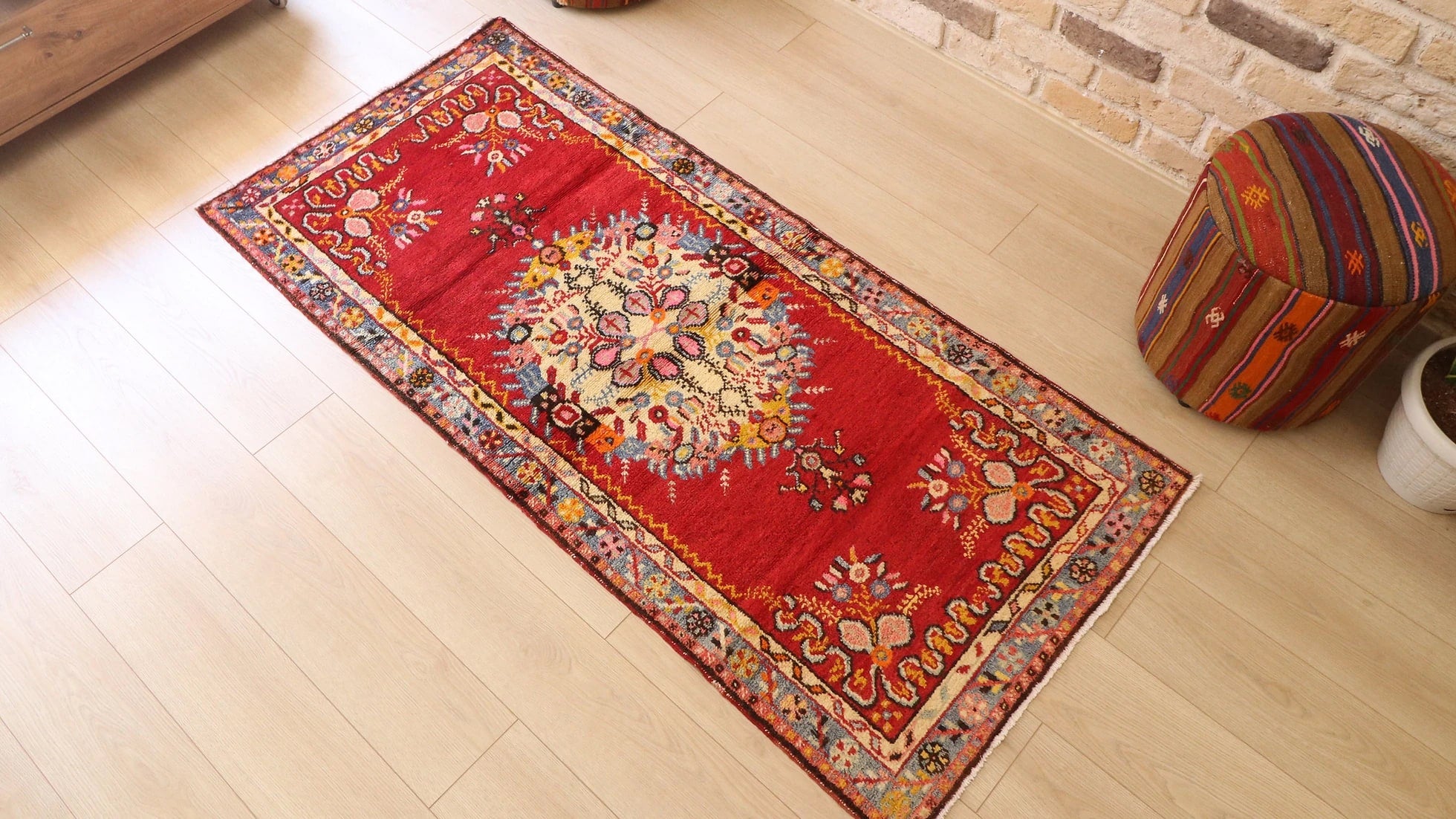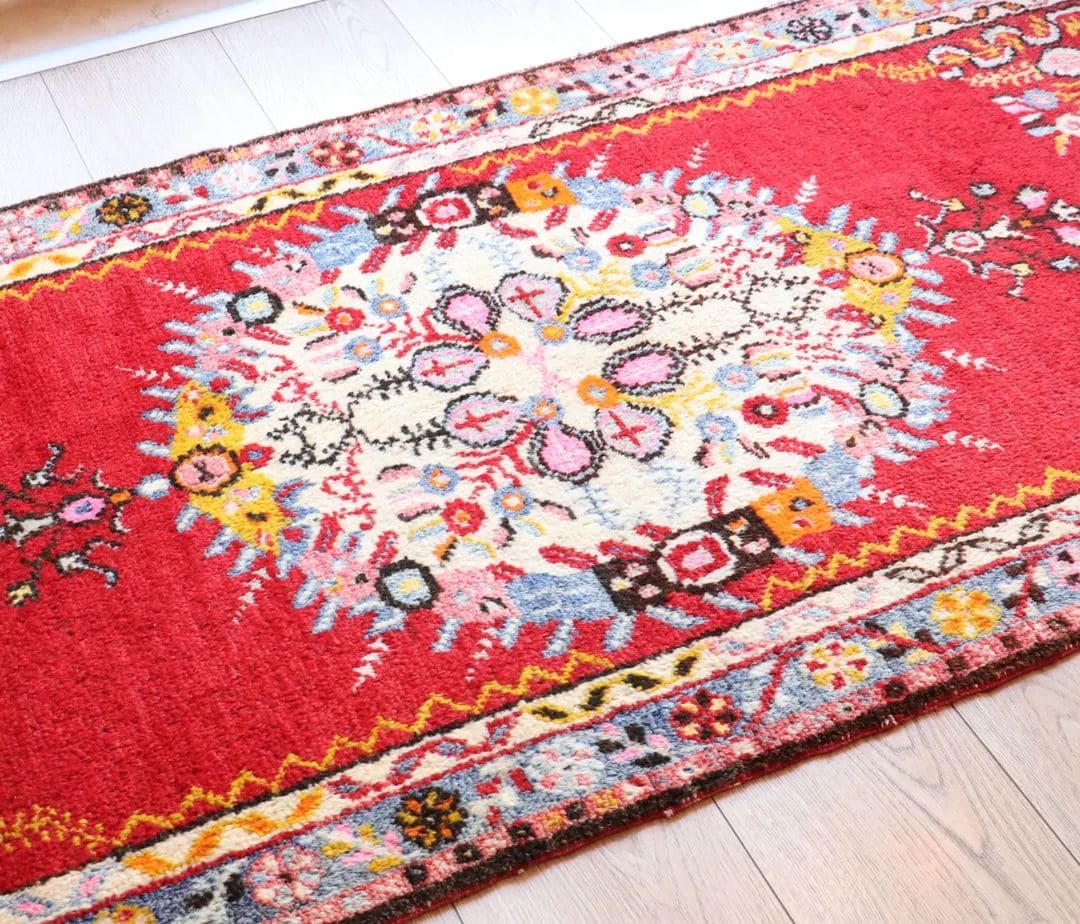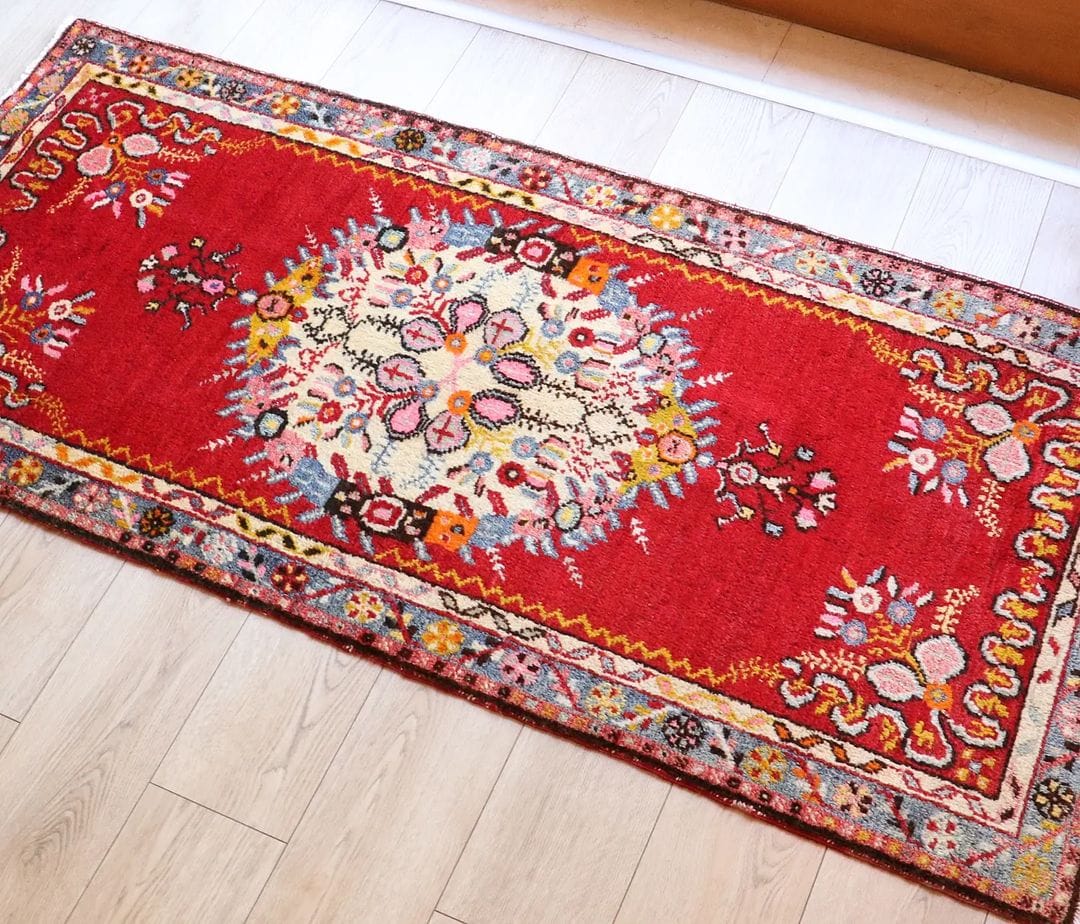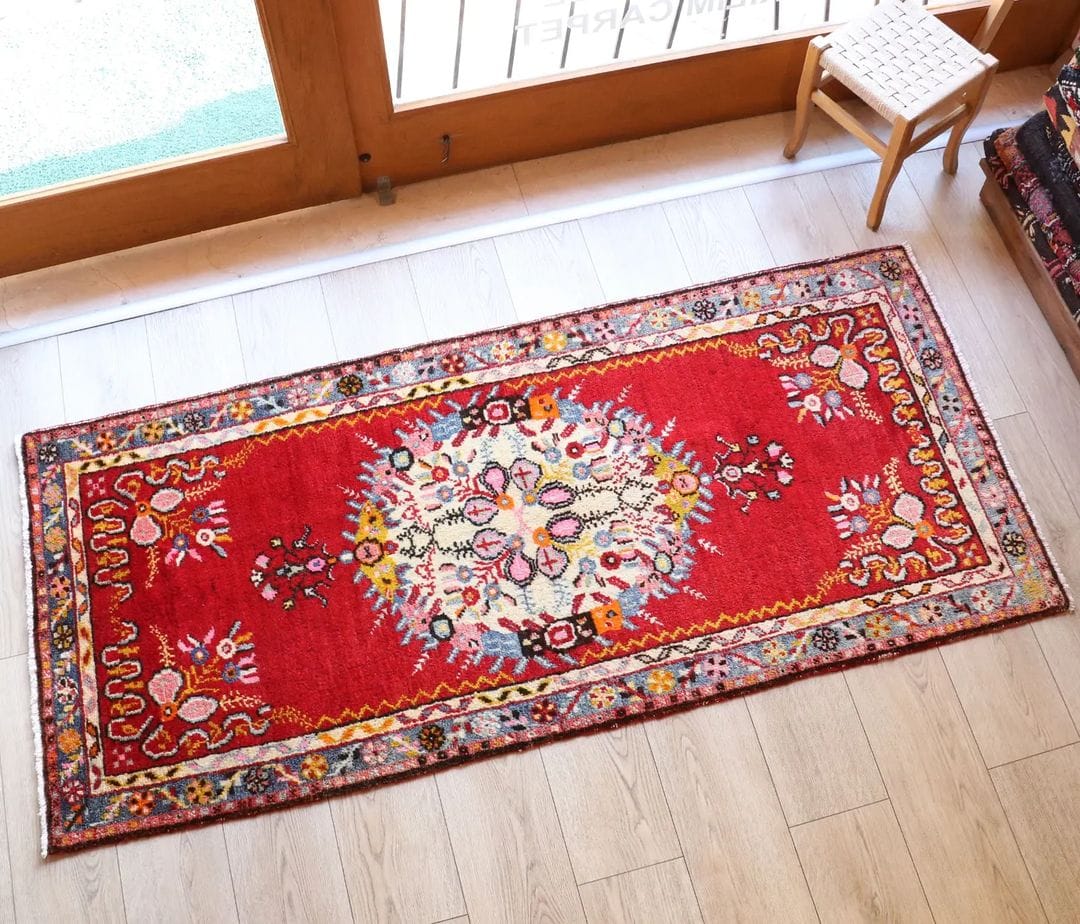 Vintage Turkish Hand-Knotted Runner | Mediterranean Oriental Rug in Red 1960s
Sale price

$1,390.00
Regular price
(/)
---
Immerse yourself in the resplendent warmth and rich cultural heritage of Turkey's Mediterranean region with this remarkable Vintage Tribal Hand-Knotted Turkish Rug, originating from the vibrant city of Antalya. A jewel among rugs, it proudly showcases a captivating shade of red, reminiscent of the passionate sunsets that grace the mediterranean horizon.

As you run your fingers across its velvety surface, you'll feel a sense of connection with the Mediterranean's fiery temperament and the vibrant energy of the land that birthed it. Each meticulously hand-knotted thread embodies the unwavering commitment to craftsmanship that has been passed down through generations, making it a testament to the skilled artisans who poured their hearts and souls into its creation.

Like a mirage of beauty, the intricate patterns and motifs come alive, telling tales of ancient traditions and weaving a tapestry of rich history. While the Mediterranean Sea itself cannot be encapsulated in its colors, the rug captures the soul-stirring blessings of the region's sparkling waters, reflecting a sense of serenity and tranquility.

This extraordinary rug, measuring 3x6, is hand-knotted with meticulous attention to detail, using only the finest materials. Its vibrant red hue, unaffected by time's passing, showcases its ability to withstand the test of time and become a cherished centerpiece in any space.

Owning this Vintage Tribal Hand-Knotted Turkish Rug from Antalya is an invitation to infuse your home with the vibrant spirit of the Mediterranean. Let its radiant red color become the heart of your decor, inspiring a sense of passion, warmth, and elegance. With each step upon its luxurious fibers, you will feel the echoes of antiquity and the timeless allure of Turkey's Mediterranean coast.
Age: 1960s

Condition: Excellent

Dimensions: 2' 11" W x 6' 4" L

Floor Heating Safe: Yes

Material: Wool on cotton

Origin: Antalya, Turkey

Primary Color: Red

Product Care: Vacuum clean gently or professional cleaning

Shape: Rectangle

Style: Mediterranean style
Choose options