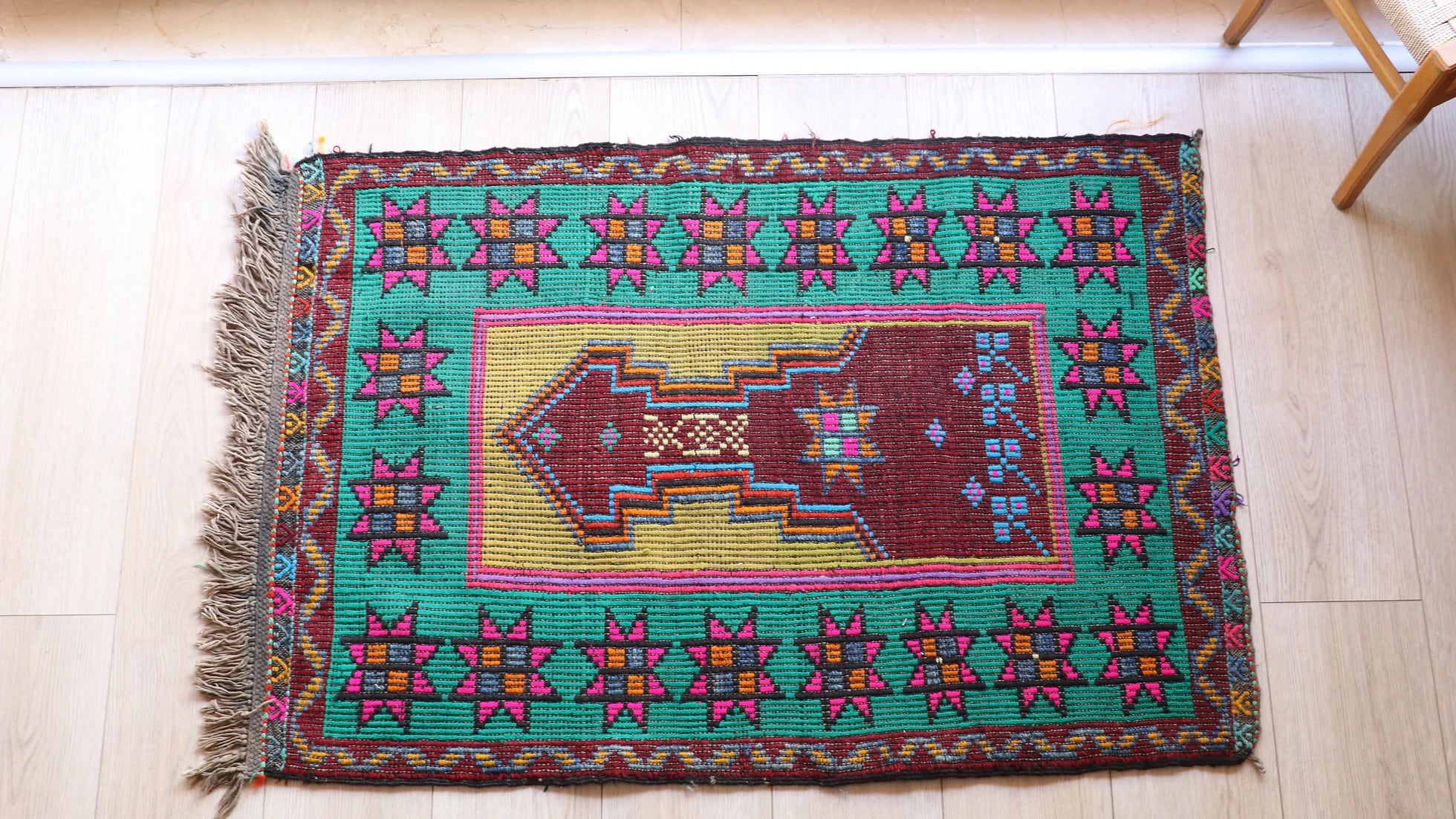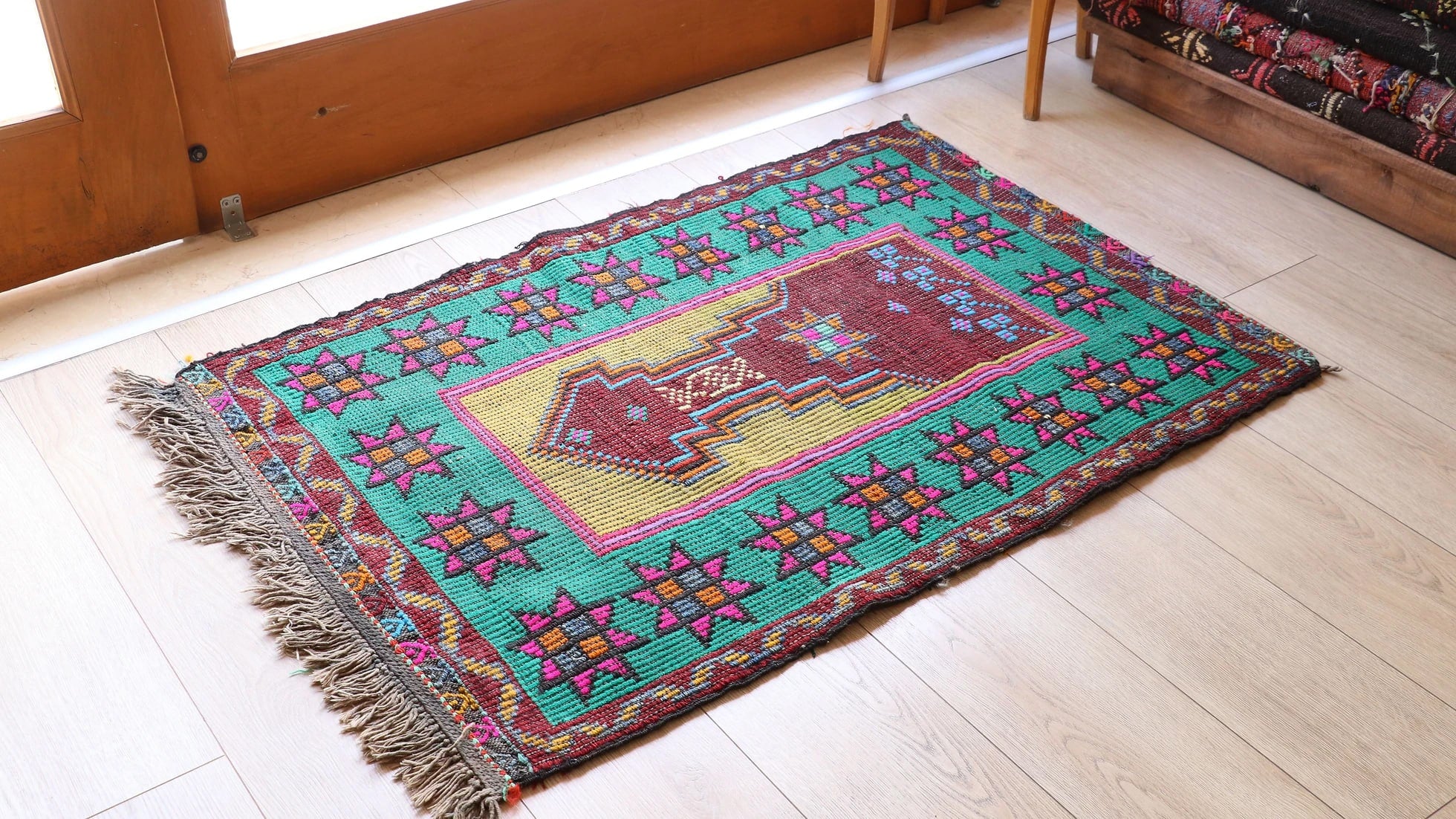 Vintage Turkish Hand-Knotted Rug | Manisa Cecim Prayer Kilim in Fuchsia / Aqua / Brick Red 1940s
Sale price

$890.00
Regular price
(/)
---
Journey through time with our extraordinary Vintage Turkish Hand-Knotted Prayer Kilim, measuring 3x4, an emblem of a golden era that has gracefully transcended generations. Crafted with meticulous artistry by skilled women weavers employing the time-honored Cecim weaving technique, this kilim is more than a mere rug – it's a window into the past, a story woven in threads.

Immerse yourself in the captivating charm of the 1940s as you gaze upon the masterpiece that graces your space. Each knot, each hue, whispers tales of tradition and dedication, a tribute to the hands that crafted it with unwavering passion. The result is an embroidered aesthetic that harks back to an era when artistry held no bounds.

At its heart lies a mesmerizing brick-red mosque motif, a symbol of spiritual reverence, set against a backdrop of enchanting Tuscany yellow. Encircled by a frame adorned with vibrant, repetitive fuchsia star motifs on an aqua canvas, this kilim invites you to explore the fusion of colors and patterns that tell a story of culture and heritage.

Grace your walls with its presence, transforming your space into a gallery of historical artistry. Or let it claim its place in cozy corners and cherished areas, infusing authenticity and a touch of heritage into your surroundings.

Encompassing the essence of diverse design styles, this kilim effortlessly blends with traditional, boho chic, coastal, and transitional interiors, making it a coveted piece for any discerning connoisseur. Its fuchsia, aqua, Tuscany yellow, and brick-red palette exudes warmth and character, breathing life into your space while preserving the cultural richness of a bygone era.

Behold, not just a rug, but a remarkable embodiment of Islamic art, a fragment of history suspended in time. The Vintage Turkish Hand-Knotted Prayer Kilim beckons, inviting you to weave its narrative into the tapestry of your own space, creating a harmonious fusion of past and present.
Age: 1940s

Condition: Excellent

Dimensions: 2' 8" W x 3' 10" L

Floor Heating Safe: Yes

Material: Wool on cotton

Origin: Manisa, Turkey

Primary Color: Fuchsia, aqua

Product Care: Vacuum clean gently or professional cleaning

Shape: Rectangle

Style: Tribal Cecim style
Choose options