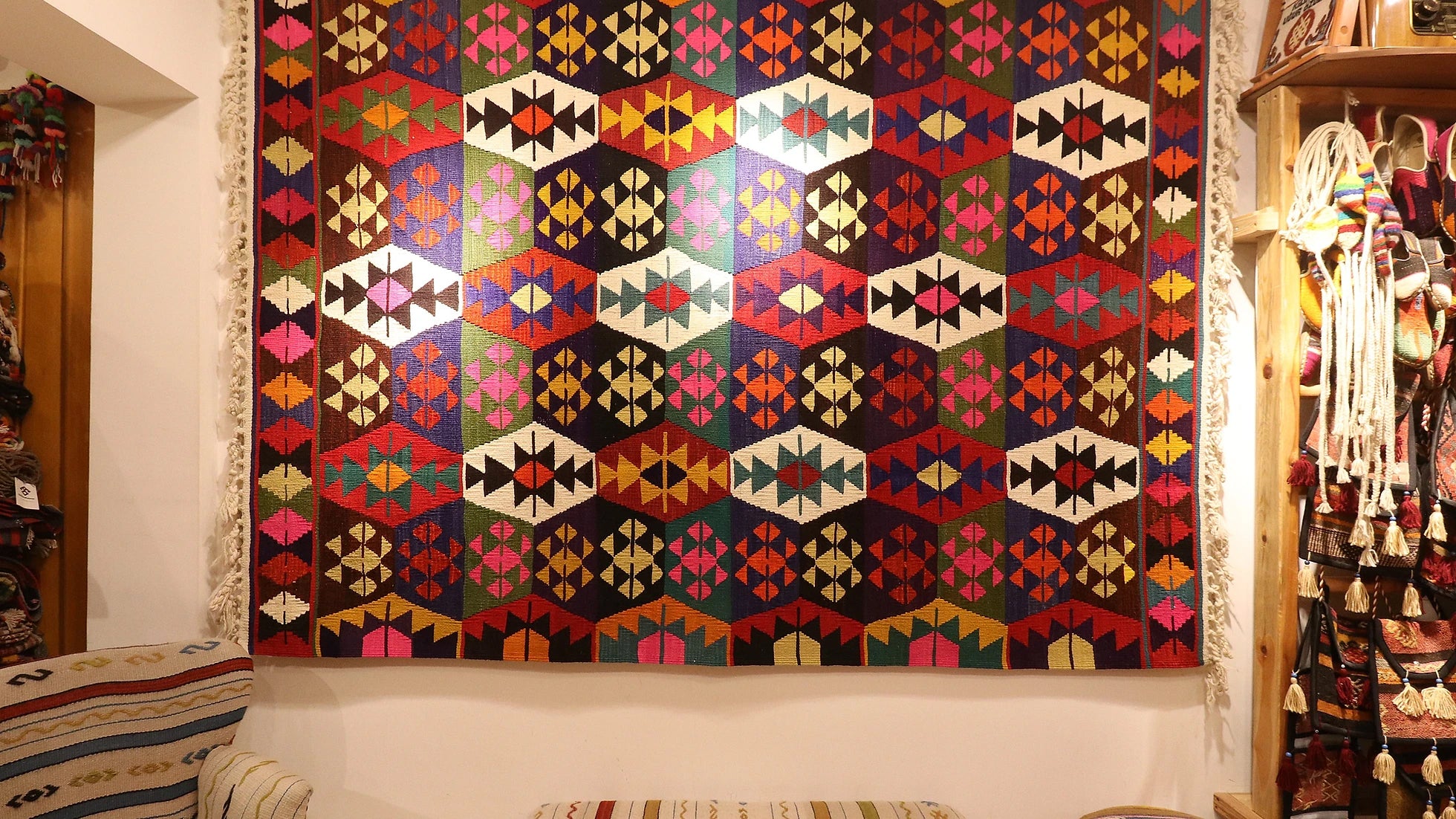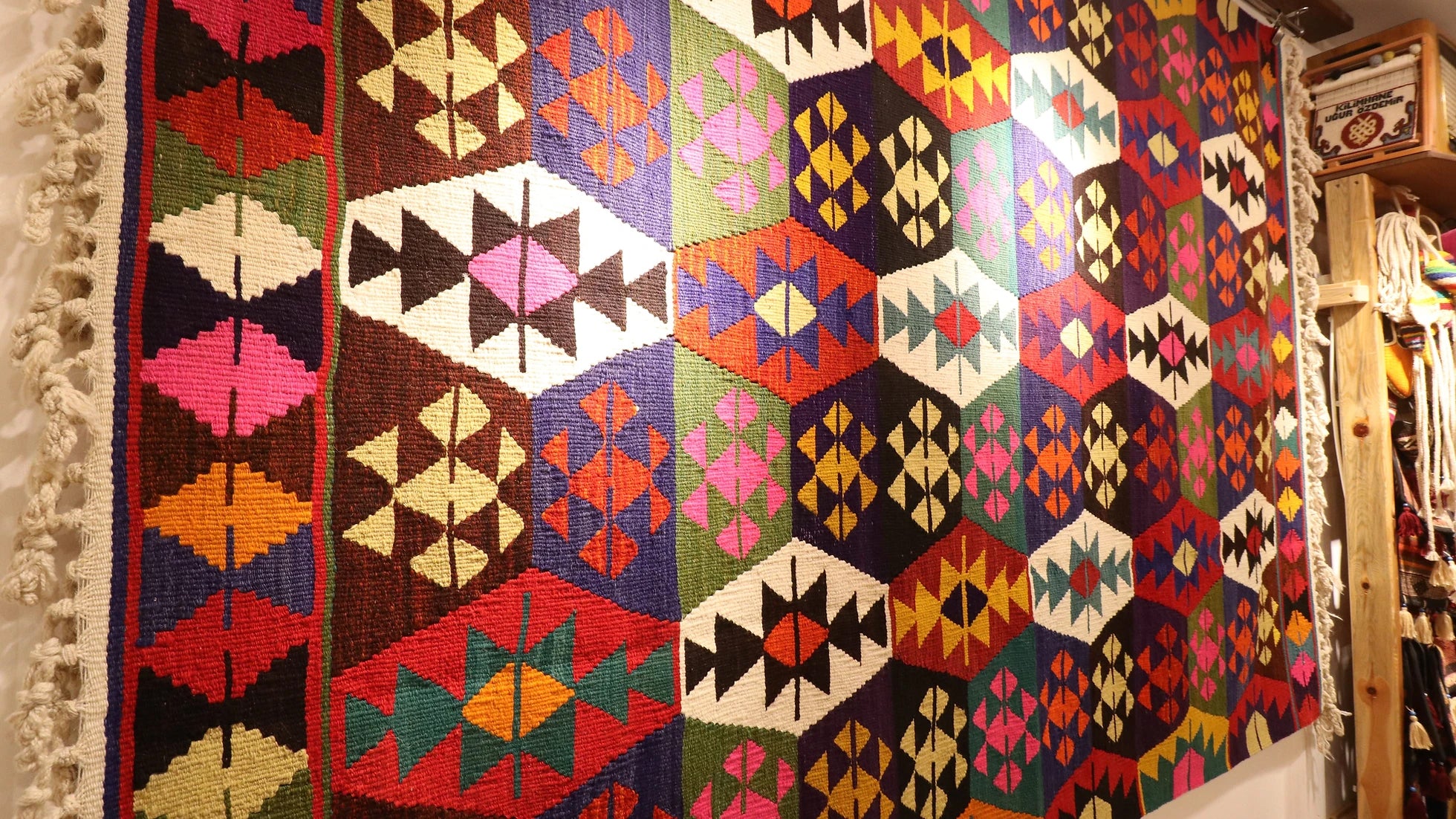 Vintage Turkish Hand-Knotted Rug | Denizli Tribal Kilim Geometric in Red / Blue / Pink 1970s
Sale price

$3,690.00
Regular price
(/)
---
Step into a realm of timeless artistry and vibrant heritage with this magnificent Hand-Knotted Turkish Rug, measuring 6x8 - hails from the historic city of Denizli in Turkey. Crafted with unwavering precision and devotion in the 1970s, this traditional kilim rug bears witness to the skilled hands that wove it into existence, preserving the cultural tapestry of generations past.

As your eyes dance across its surface, you'll be mesmerized by the captivating zigzag patterns that effortlessly flow, like a melody of lines, creating a symphony of movement. Geometric motifs, reminiscent of ancient tales and hidden meanings, intertwine with harmonious precision, captivating the imagination and inviting you to unravel their secrets.

Colors burst forth with exuberance, adorning this rug with a kaleidoscope of hues. Rich reds, regal blues, earthy greens, and vibrant yellows come together in a harmonious celebration of life's vibrant spectrum. Each shade, carefully chosen, tells its own tale, infusing the rug with a radiant energy that breathes life into any space it graces.

Versatility is a defining trait of this enchanting piece. Whether spread elegantly across a living room floor, accentuating the heart of a home, or gracefully suspended upon a wall, it effortlessly transforms any environment it embraces. The rug's beauty knows no bounds, seamlessly blending with both contemporary and traditional settings, infusing them with a touch of timeless elegance.

Delicate neutral tassels adorn the rug's edges, providing a gentle touch that complements the dynamic symphony of colors and patterns. These tasteful accents offer a subtle sense of balance, allowing the rug to shine in all its glory while exuding a refined charm.

Beyond its visual allure, this rug holds stories whispered through time. It bears witness to the hands that created it, their craftsmanship echoing through the years, and their passion immortalized within its fibers. Embrace this exquisite masterpiece, and with each step, transport yourself to a world of cherished tradition and captivating beauty.
Age: 1970s

Condition: Excellent

Dimensions: 5' 8" W x 7' 7" L

Floor Heating Safe: Yes

Material: Wool on cotton

Origin: Denizli, Turkey

Primary Color: Polychromatic

Product Care: Vacuum clean gently or professional cleaning

Shape: Rectangle

Style: Tribal style
Choose options