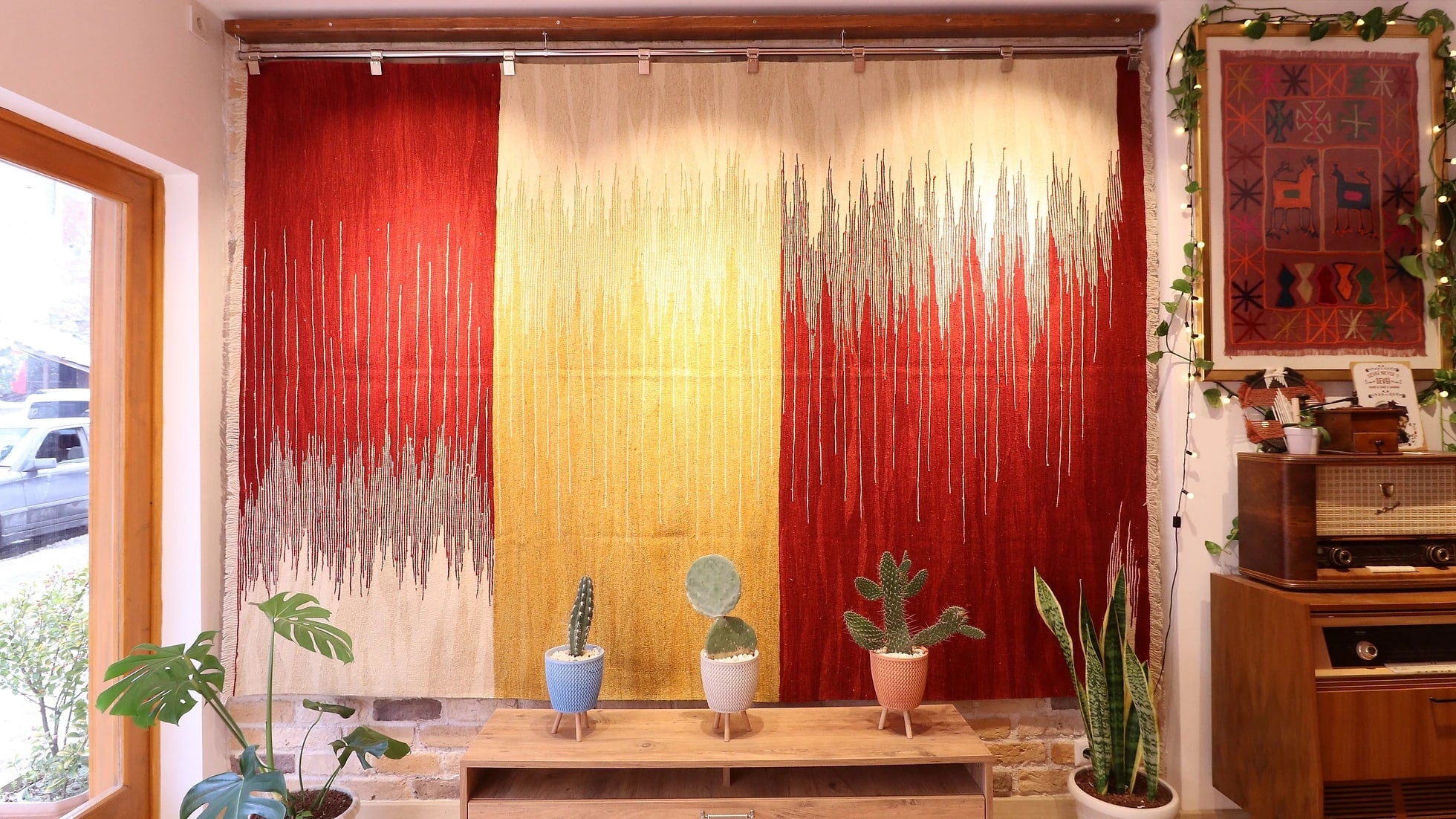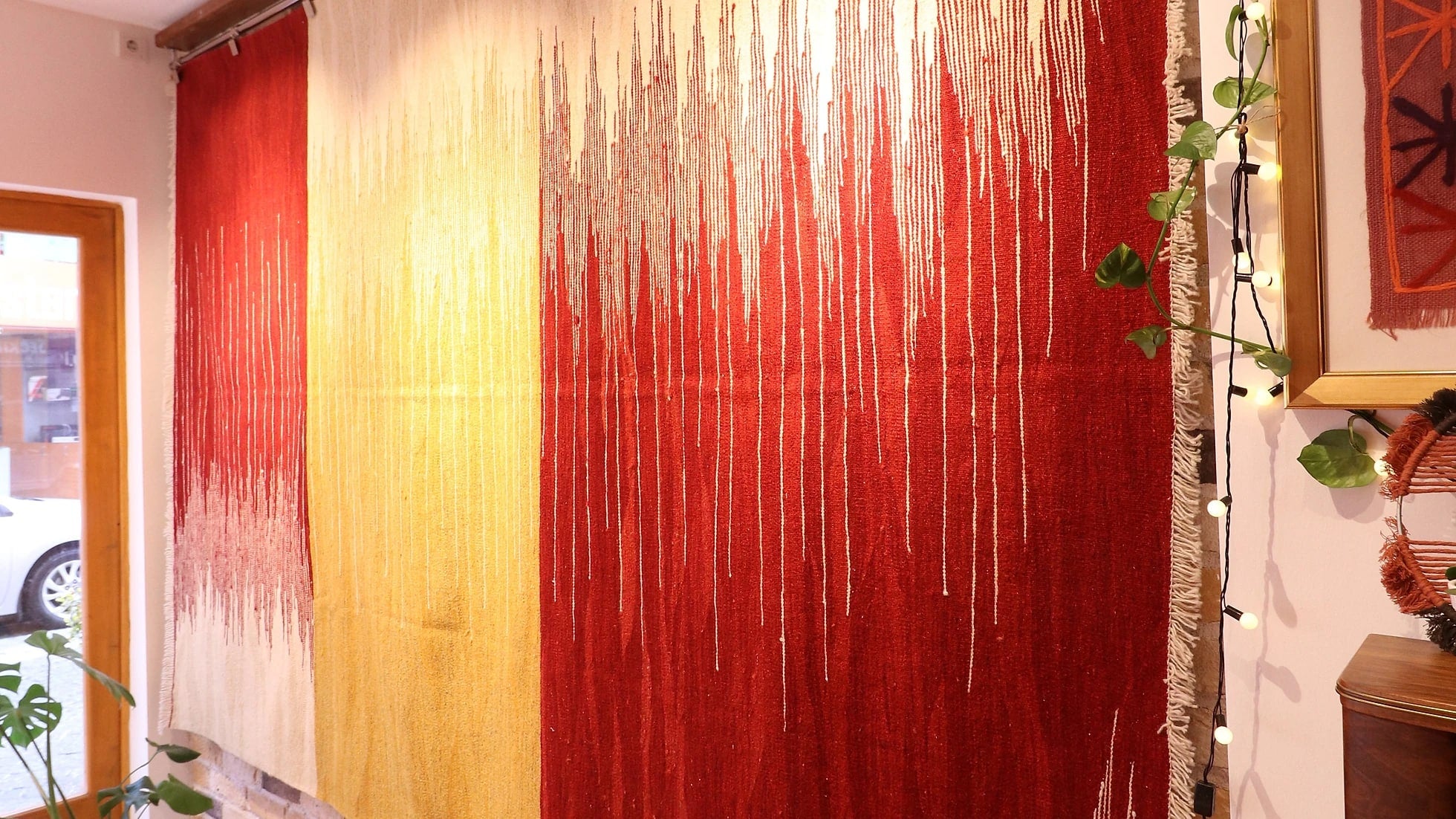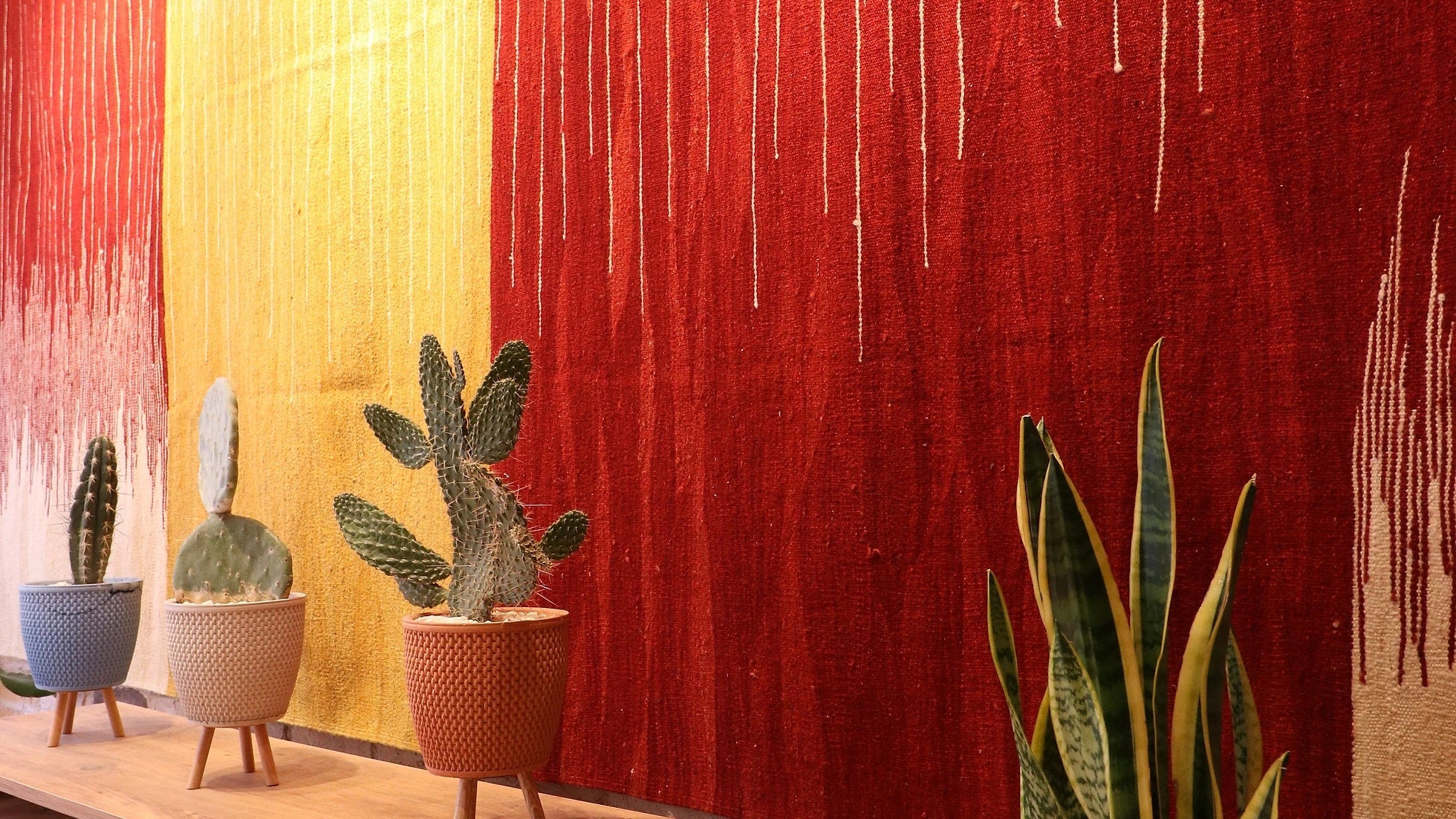 Vintage Turkish Hand-Knotted Rug | Abstract Kilim in Art Deco Style Early 21st Century
Sale price

$2,390.00
Regular price
(/)
---
Introducing the Exquisite Hand-Knotted Turkish Rug, a Fusion of Art Deco Elegance and Contemporary Sophistication.

Elevate your living space with a masterpiece of design and craftsmanship - our Hand-Knotted Turkish Rug, measuring 7x10, in mesmerizing Art Deco style. This exceptional rug seamlessly bridges the gap between classic charm and modern allure, making it the perfect addition to any modern or transitional interior.

Crafted with unparalleled precision, each detail of this rug showcases the mastery of Turkish artisans. The rug is divided into three distinct sections, each a symphony of colors and patterns that harmoniously blend to create a visual masterpiece.

At the heart of this rug lies a vibrant sun yellow background, adorned with abstract cream lines that dance gracefully across the surface. The bright sun yellow transitions effortlessly into a calming innocence white, with subtle abstract color lines that traverse the width, adding depth and intrigue to the design.

Contrasting the center section, the second part boasts a passionate red background that passionately commands attention. Here, the innocence white takes on a transformative role, merging into the red with an enchanting gradient effect. The abstract transition lines, now in reverse, create a stunning contrast that's nothing short of mesmerizing.

This hand-knotted Turkish rug is more than just a floor covering - it's a true work of art. Its intricate craftsmanship and meticulously chosen colors make it a versatile piece that can adorn both walls and floors with equal magnificence. Whether displayed as a statement tapestry on your wall or as a luxurious rug underfoot, it's guaranteed to be a conversation starter and a focal point of admiration.

Make a bold statement in your space with this unparalleled work of art - it's not just a rug, it's an experience. Don't miss the opportunity to own a handwoven art that will transform your home into a gallery of refinement.
Age: Early 21st century

Condition: Excellent

Dimensions: 6' 9" W x 9' 7" L

Floor Heating Safe: Yes

Material: Wool on cotton

Origin: Turkey

Primary Color: Passionate red, bright sun yellow

Product Care: Vacuum clean gently or professional cleaning

Shape: Rectangle

Style: Art deco style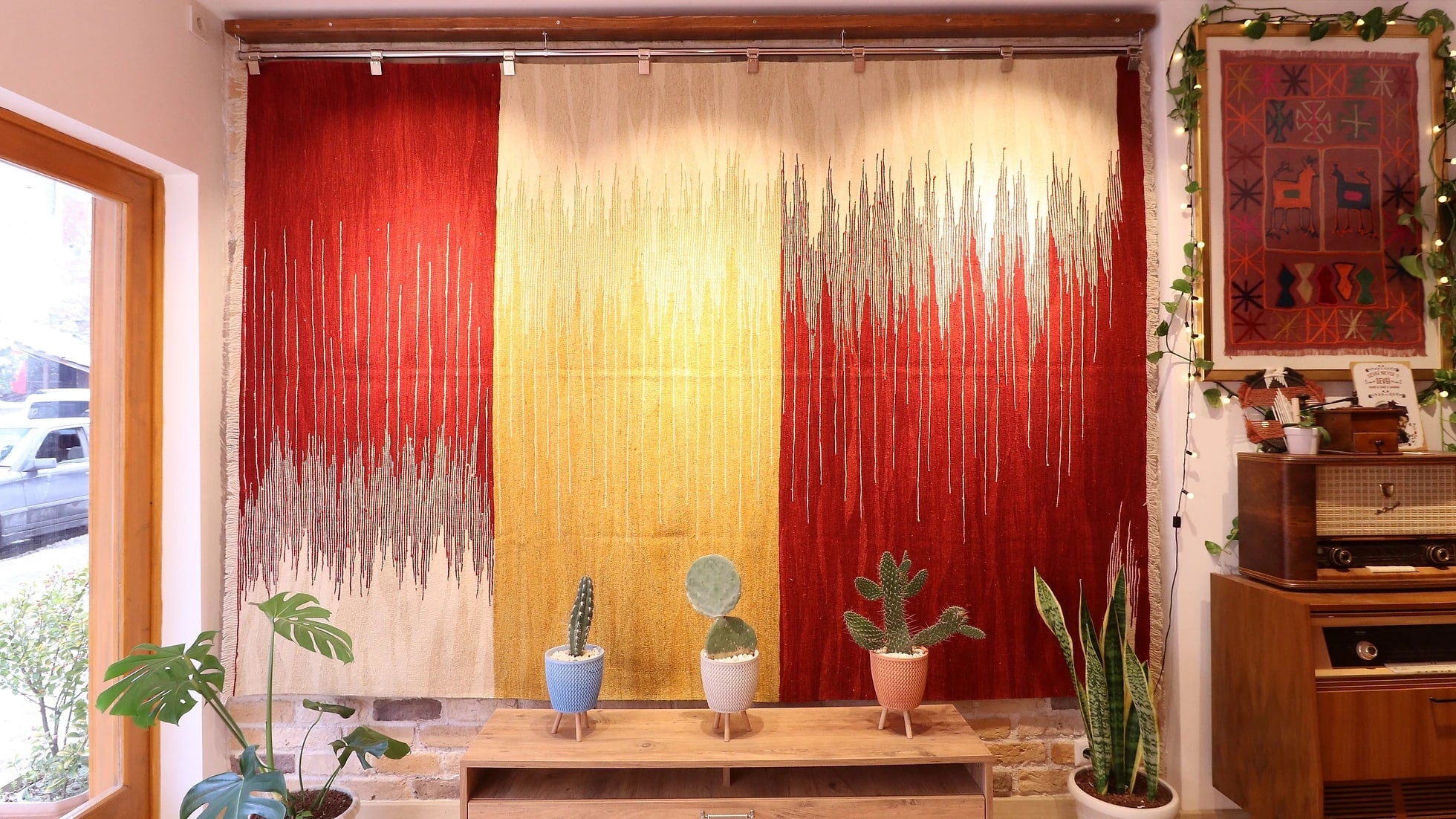 Vintage Turkish Hand-Knotted Rug | Abstract Kilim in Art Deco Style Early 21st Century
Sale price

$2,390.00
Regular price
Choose options