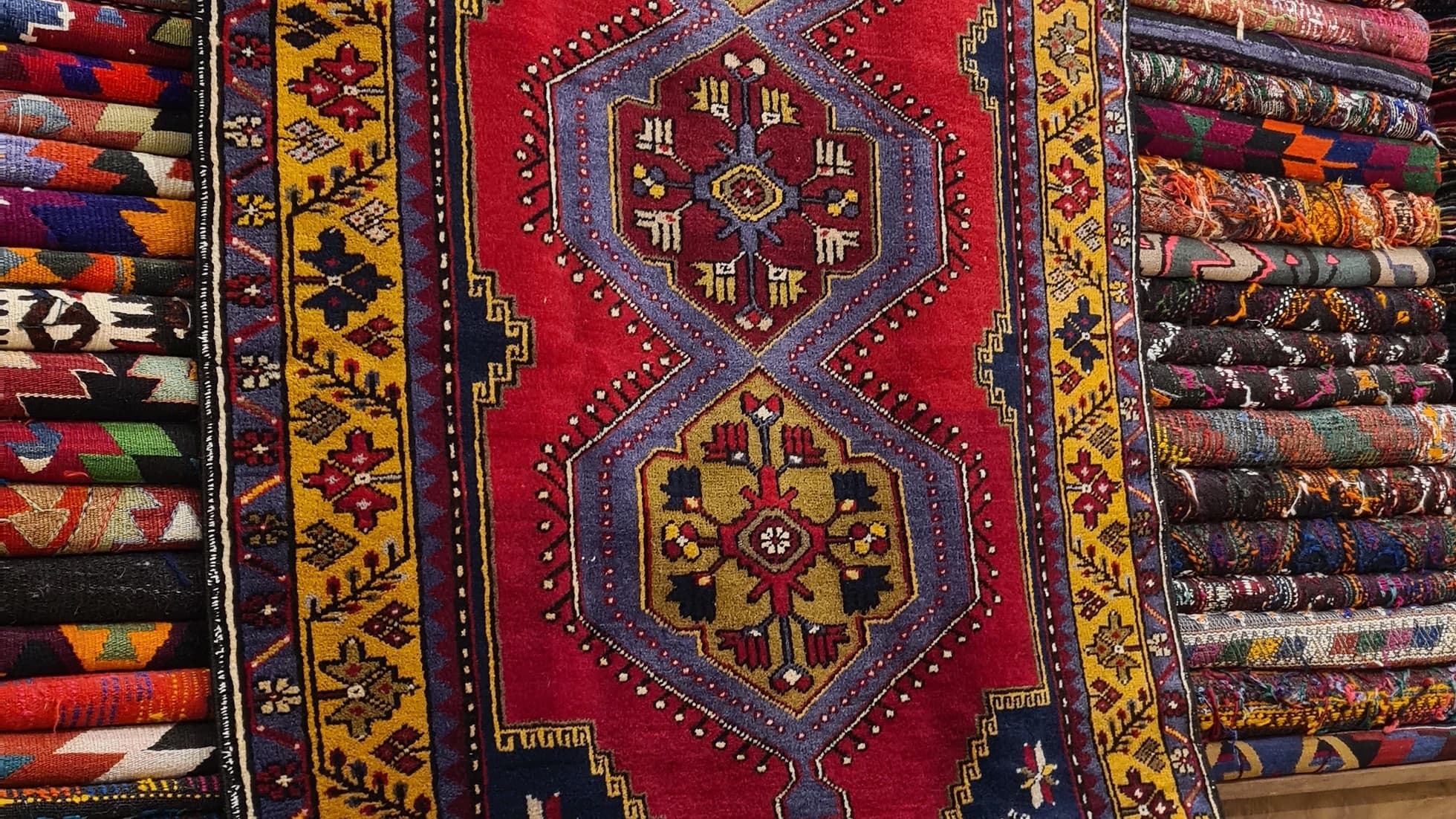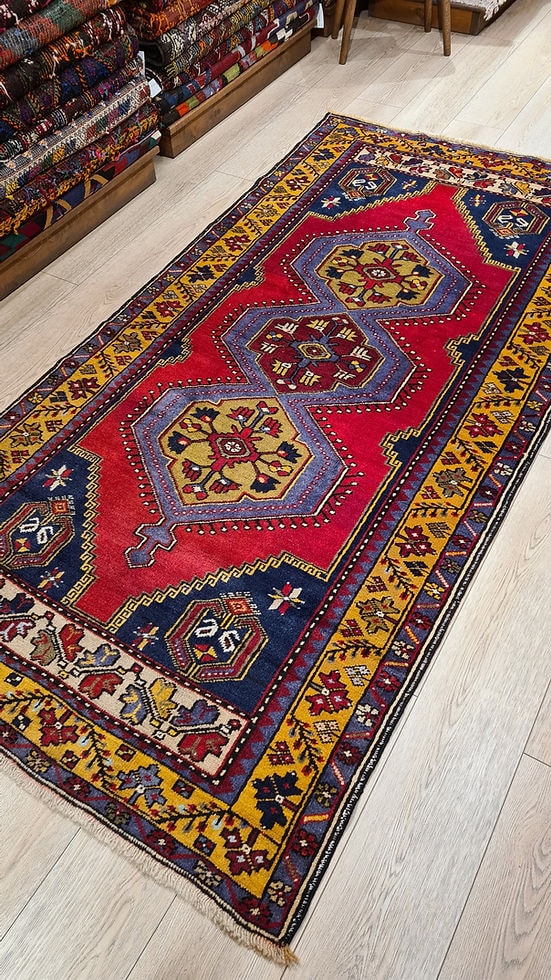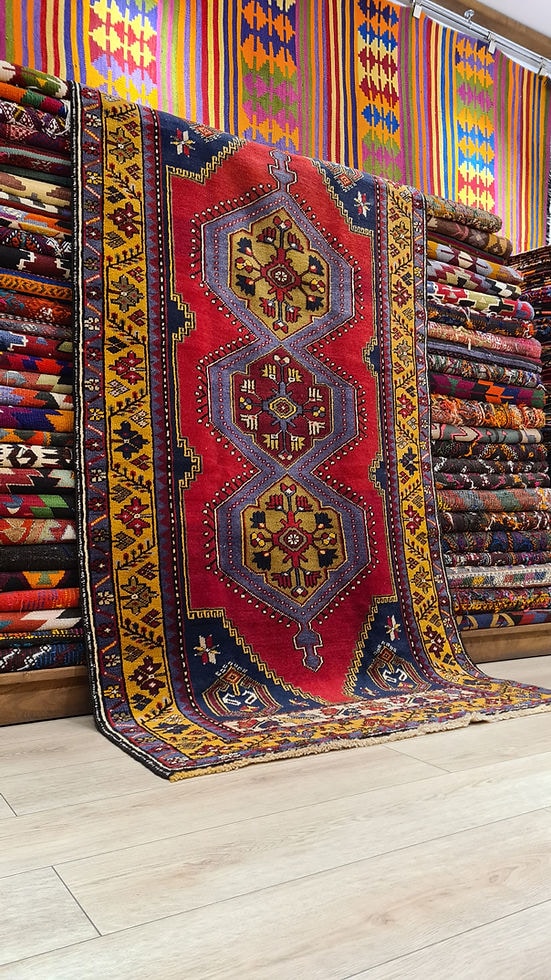 Antique Turkish Hand-Knotted Rug | Yahyali Silky Wool Rug in Red / Saffron / Blue 1920s
Sale price

$4,490.00
Regular price
(/)
---
Introducing the Yahyali Antique Turkish Rug from early 20th Century, an unmatched authentic rug representing the rich weaving tradition of Anatolia. Named after the village of Yahyali in Kayseri province, Turkey, this handwoven masterpiece showcases the exceptional craftsmanship and artistic expression of its time.

Meticulously crafted using silky wool, this rug embodies the authenticity and durability that Yahyali carpets are renowned for. The use of natural dyes, including the vibrant hues derived from madder root, adds a captivating depth of color that sets it apart from other handmade carpets. Imagine mustard, red, and blue tones elegantly coming together in a highly saturated palette, exuding warmth and sophistication.

The rug's design is a refined interpretation of traditional motifs, featuring captivating floral medallions that gracefully contrast against a rich red background. These motifs are skillfully enclosed by a repeated floral border, enhancing the rug's visual appeal and providing a harmonious balance.

Beyond its stunning aesthetic, this Yahyali rug, measuring 4x8, possesses inherent qualities that make it truly exceptional. With its tight loop counts and intricate patterns, it showcases the meticulous attention to detail and artistry of its weavers. Moreover, the use of natural materials like grapevine leaves, walnut shells, and walnut leaves in the dyeing process ensures a unique colorfastness and longevity, with the colors retaining their vibrancy even with age and use.

This exquisite Turkish rug is an ideal choice for classic and traditional interiors, seamlessly infusing a sense of grace and cultural heritage into any environment. Whether adorning the splendor of a majestic living room or office, its ageless charm and unrivaled artistry are certain to enchant all who behold it.
Age: 1920s

Condition: Excellent

Dimensions: 3' 10" W x 7' 8" L

Floor Heating Safe: Yes

Material: Silky wool on cotton

Origin: Kayseri, Turkey

Primary Color: Polychromatic

Product Care: Vacuum clean gently or professional cleaning

Shape: Rectangle

Style: Traditional style
Choose options