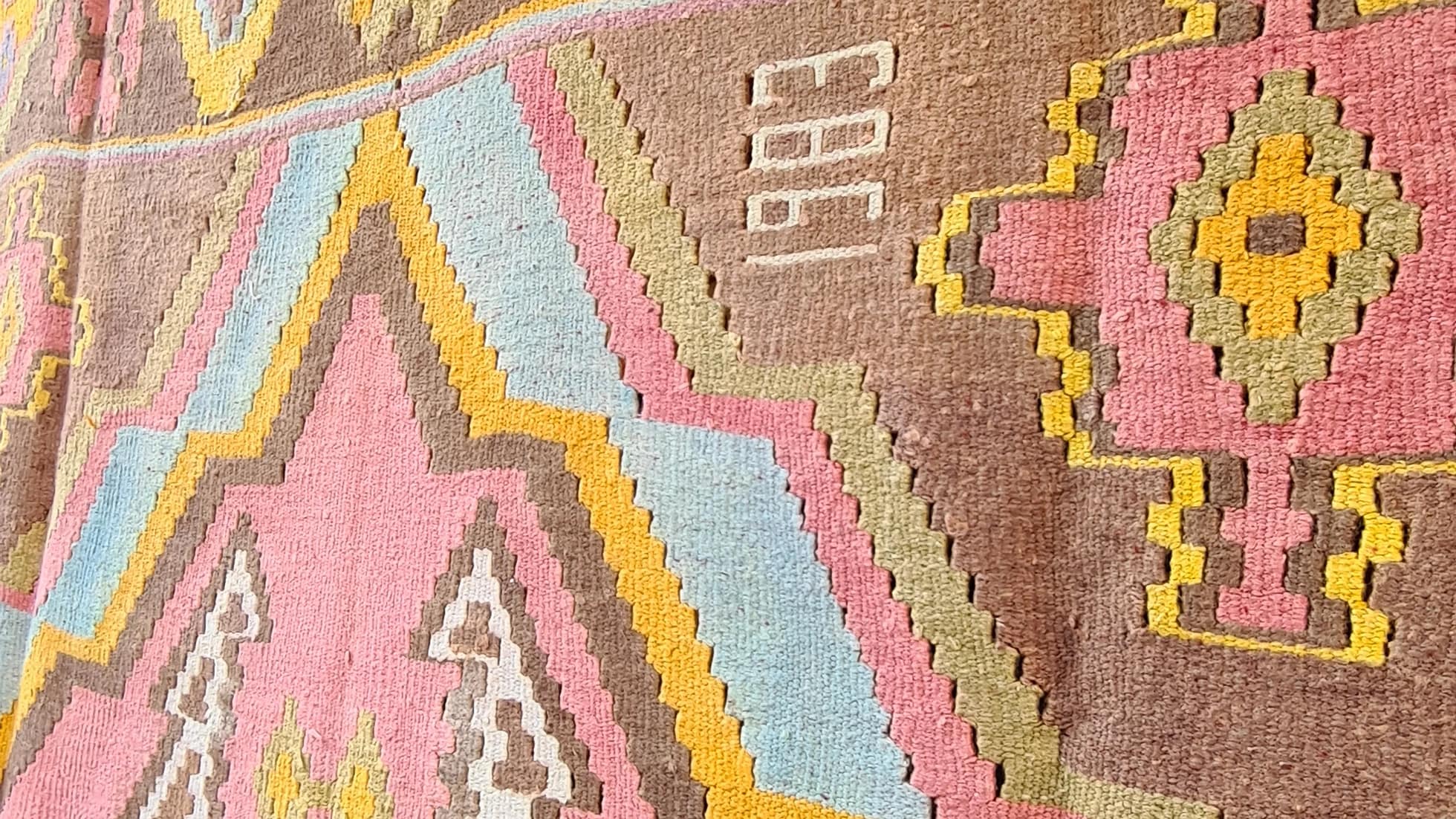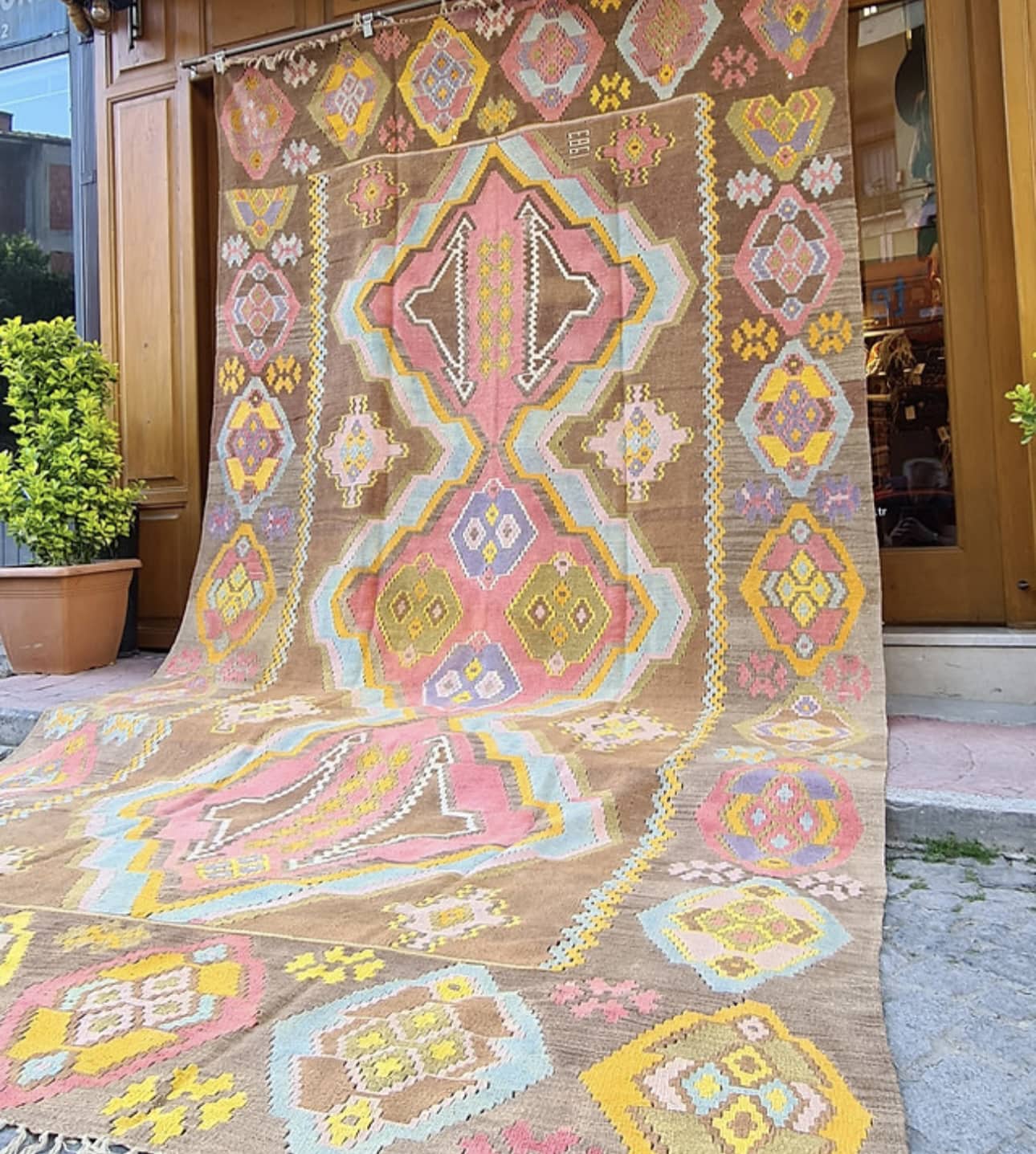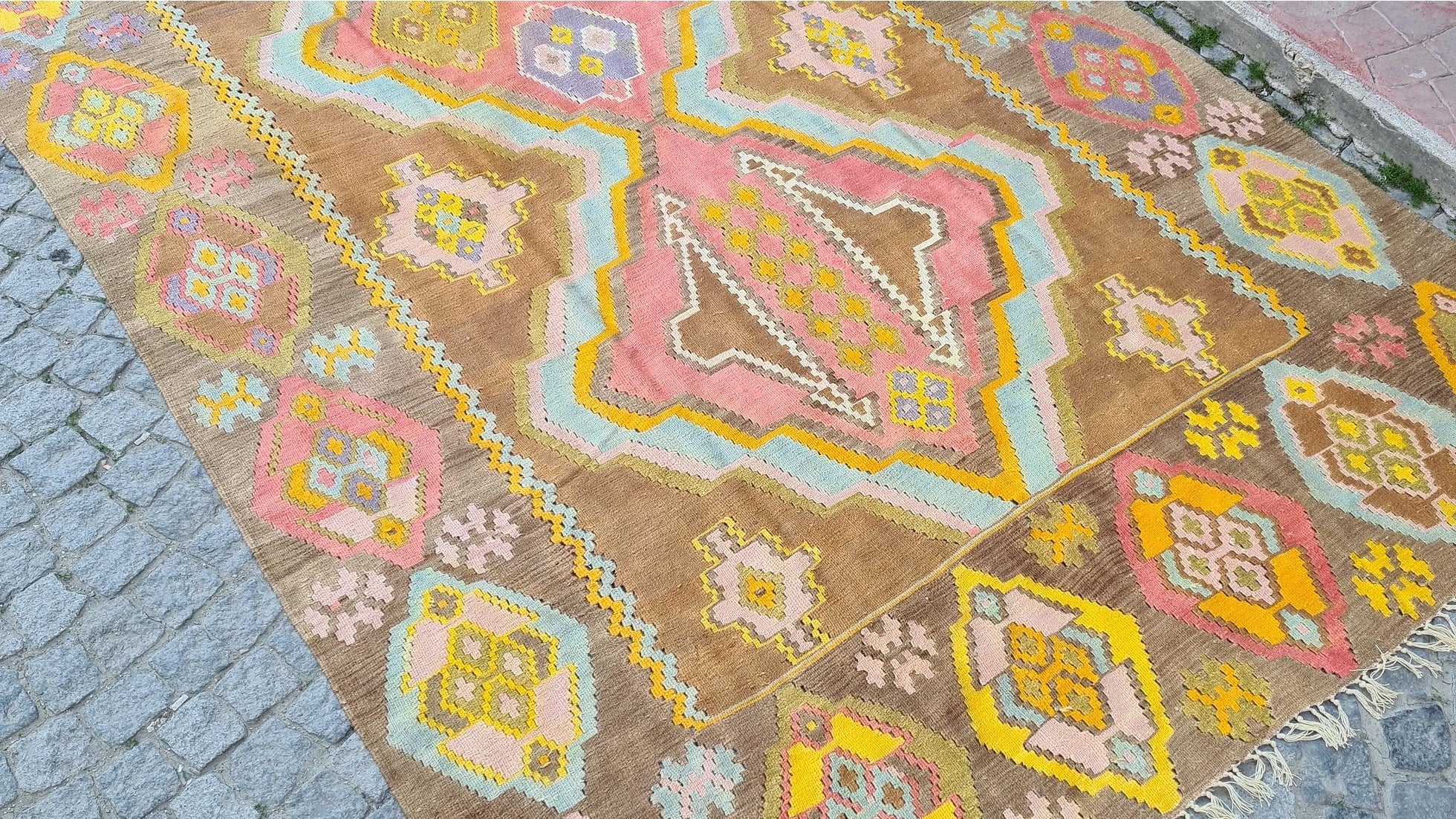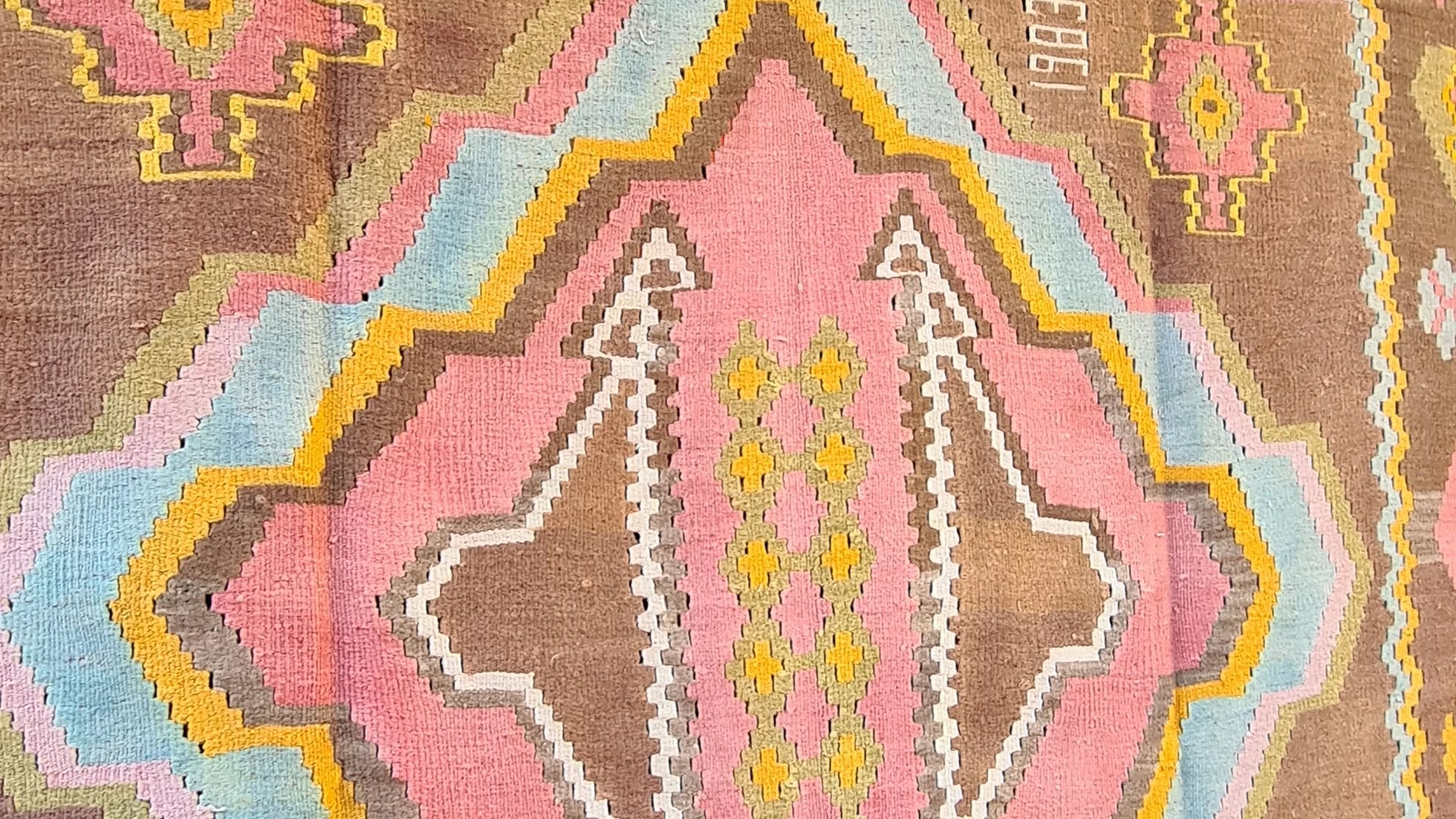 Vintage Caucasian Hand-Knotted Gallery Rug | 1983 Signed Medallion Kilim in Pastel Hues
Sale price

$4,490.00
Regular price
(/)
---
Presenting a masterpiece of unparalleled artistry and historical significance - the Vintage Hand-Knotted Caucasian Kilim Gallery Rug. This extraordinary rug boasts an impressive size of 7x13, making it a striking centerpiece that will command attention in any space it graces.

Enveloped in a symphony of colors, this kilim rug seamlessly blends soothing pastel hues such as sky blue and periwinkle with audacious amber yellow, royal blue, forest green, and fuchsia. The medley of colors evokes a sense of both tranquility and boldness, promising to create an atmosphere of pleasure and intrigue.

At the heart of this rug lie three enchanting medallions, each a tribute to traditional geometric motifs that have stood the test of time. The two identical medallions, flanking the center, exude a sense of symmetry and tradition, while the unique medallion between them surprises with its distinctive geometric patterns, showcasing the diversity within the region's artistic heritage.

The medallions are lovingly framed by a water run motif in amber yellow and sky blue, adding a touch of dynamic movement to the design. The rug's perimeter is adorned with a series of smaller medallions and geometric motifs, each contributing to the rug's intricate tapestry.

This rug's background, a rich tan brown, provides the perfect canvas for the intricate designs and vibrant colors to shine. And there's more to this rug than meets the eye - the elusive date "1983" signature weaves a thread of history into its fabric, connecting you to a moment frozen in time.

Reflecting the influences of tribal and nomadic cultures, this rug is a testament to the ancestral artistry and cultural heritage of the Caucasus region. A rare and collectible flat-woven treasure, this Vintage Hand-Knotted Caucasian Kilim Gallery Rug is not just a decoration, but a window into a world of tradition, craftsmanship, and artistic expression that is both timeless and invaluable. A once-in-a-lifetime find that will redefine your space with its unique beauty and historical resonance.
Age: 1983

Condition: Excellent

Dimensions: 7' 3" W x 13' 5" L

Floor Heating Safe: Yes

Material: Wool on cotton

Origin: Turkey

Primary Color: Pastel hues

Product Care: Vacuum clean gently or professional cleaning

Shape: Rectangle

Style: Nomadic style
Choose options